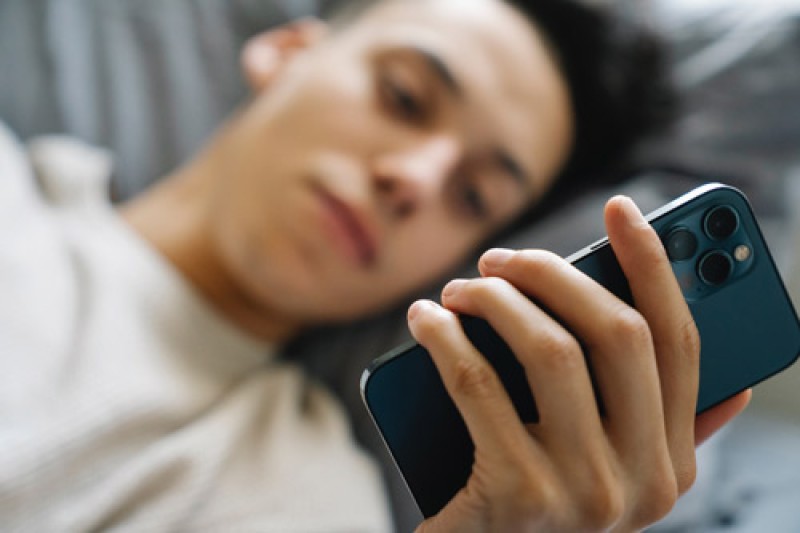 A new study has found a link between symptoms of attention deficit hyperactivity disorder (ADHD) in adults and excessive use of social media, smartphone dependence and internet addiction. The ADHD traits were observed even amongst adults who have not been diagnosed with the condition.
In contrast to previous research, this new study explored different aspects of technology addiction - including social media use and compulsive online shopping - and how these were linked to individual behaviours resembling ADHD, such as short attention spans and impulsivity.
Researchers from Bournemouth University surveyed 150 adults - who had never been diagnosed as having ADHD - about their use of social media, reliance of their smart phones, internet use and online shopping habits. Participants also completed an established checklist for adults to report any ADHD symptoms they experience and the extent of those symptoms.
"Like many young people, I was often criticised by adults for spending too much time looking at my cell phone," said Tuba Aydin, a PhD researcher at Bournemouth University who led the study.
"Then as smartphones became more common, it was clear to me that adults were addicted to them too and were spending more time staring at them than me! After discovering that people can experience ADHD symptoms without being diagnosed with ADHD, I decided to look further into how different behaviours in adults could affect different types of technology addiction," she added.
The results of the new study, published in the journal Current Psychology, found that adults displaying signs of ADHD were more likely to experience some form of technology addiction.
After examining the different types of technology addiction, the research team found that individuals who had experienced inattention and hyperactivity were more prone to also experiencing addiction problems around their use of social media and dependence on their smartphone.
Inattention was the only symptom which could predict whether someone might develop a problem with too much internet use.
Whilst a link was found between inattention and impulsivity and online shopping addiction, it was not strong enough to predict that someone with these symptoms could become addicted to shopping online. This was a surprising outcome since the twenty-four hour a day availability of online shopping and persuasive marketing notifications have previously been thought to increase the impulse to shop for individuals with high levels of attention deficit and impulsivity.
"Our findings offer valuable insights into how different types of technology addictions can affect adults differently. This can be important for helping health professionals develop preventative strategies and treatment plans for the different addictions," Tuba explained.
"Crucially none of our participants have ever had a diagnosis of ADHD or received any psychological treatment in the past. So people need to be aware that just because you do not have ADHD, it does not mean that you cannot have symptoms of the condition, and you could still be vulnerable to technology addiction at some point in the future," she concluded.