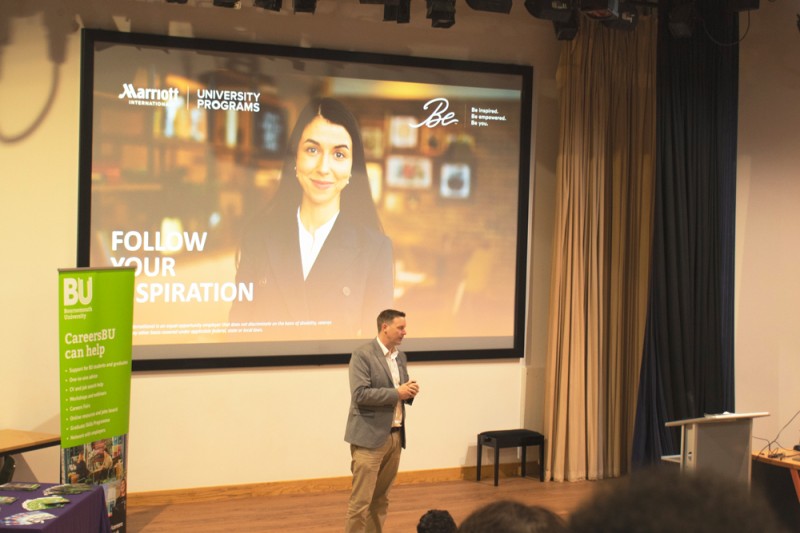 BU students were given a rare insight into what it's like to work for successful hotel chain Marriott Hotels at this year's Graduate Skills Programme launch event that took place in the fusion building at Talbot campus between 17 - 18 October 2023. 
Representatives from Marriott, who, since the 1950s have built a chain of hotels and resorts that span the globe, took time out of their busy schedule to talk to BU students about their operations and what it takes to run a successful hotel in today's competitive market.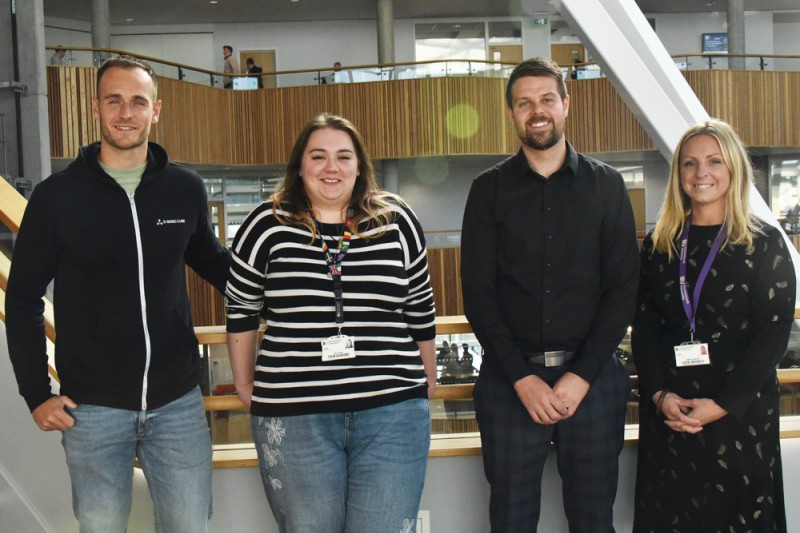 Other local businesses speaking to students at the launch included Mazars an international audit, tax advisory firm based in Poole, and 3-Sided Cube, an App development and digital product company based in Bournemouth. 
The Graduate Skills Programme (GSP) is run by CareersBU and is open to any student at BU to complete alongside their degree. Students who sign up get an inside look into some of the most popular businesses and employers in the Dorset area throughout the year. Students attend employer-led skills masterclasses and take part in industry visits to gain a 'real-life' experience of the company culture and graduate opportunities that are available.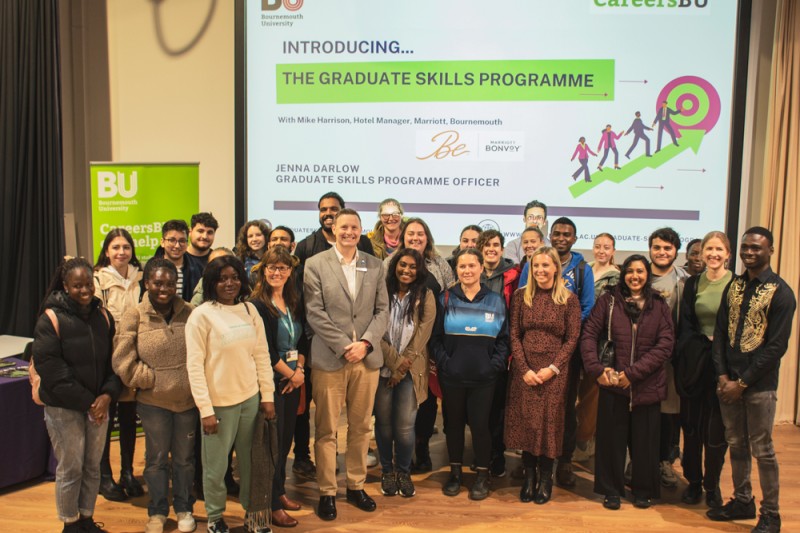 The programme is endorsed by employers like IBM, LUSH, 3-Sided Cube, Marriott Hotels, Mazars, BCP Council and University Hospitals Dorset (UHD) and is an opportunity for students to develop essential skills that help prepare them for the world of work after they graduate. Mike Harrison, Hotel Manager at the Highcliffe Hotel in Bournemouth gave students a talk about what it's like to run the 4 star hotel, saying: "As the hotel leader I am looking for students with the drive and passion for the hospitality industry. The technical skills can very much be learnt but the passion for the industry needs to come from the heart. We value the local engagement we have with the Graduate Skills Programme, and to be able to nurture the relationships we have with students at BU."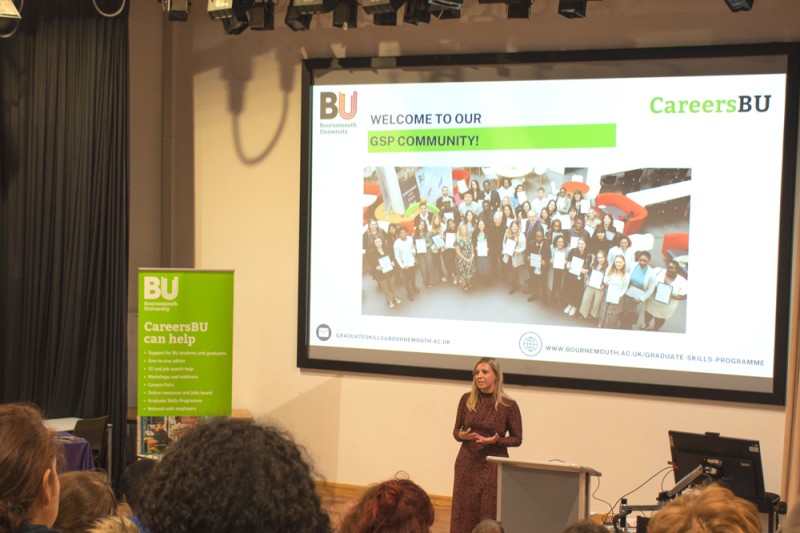 Jenna Darlow who runs the BU Graduate Skills Programme said: "Working directly with industry allows us to understand the skills in demand from today's graduate employers and shape the content we deliver to our students. I am looking forward to working with our endorsers this year who will each bring their own valuable industry insights directly to our students on the GSP." 
The GSP aims to be a bridge between university and industry, by allowing businesses to access up-to-date skills from graduates with the right knowledge to help businesses grow in the region. Tammy Markley, Cluster Director of Human Resources – South West England and Wales Cluster, UK Marriott Hotels said: "Marriott is thrilled to endorse the Bournemouth University Graduate Skills Programme. As an employer, our unwavering commitment revolves around nurturing the development of our prospective talents. We acknowledge the paramount importance of establishing strong partnerships with our educational providers to facilitate students in their industry preparation and ensure they acquire the essential skills necessary for their upcoming roles." 
The Graduate Skills Programme launch events were part of a weeklong set of activities taking place at BU called 'Your Career Week', including the annual careers fair which saw more than 60 employers on campus with a variety of job opportunities for students.
Any organisations interested in connecting with CareersBU and The Graduate Skills Programme can access information on the BU website.