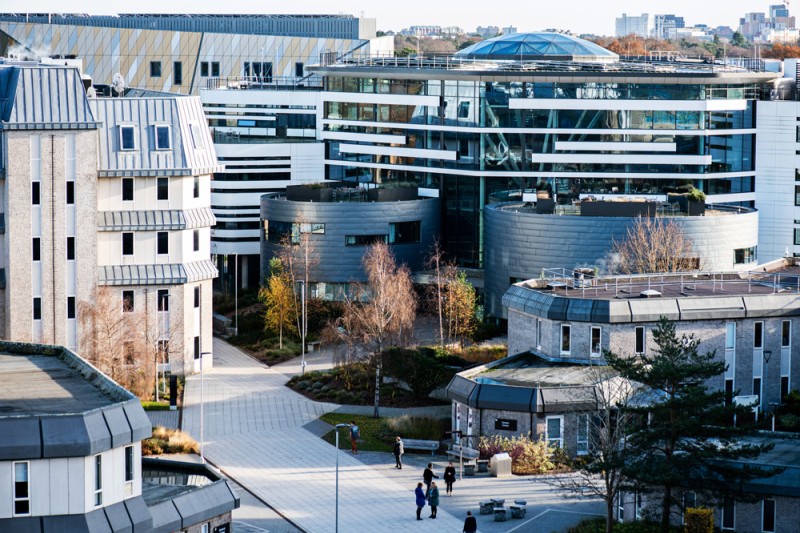 Deliveries on campus from Monday 23 October
From Monday 23 October, additional site cabins and storage containers are being delivered to the existing site compound behind Dorset House. These containers are being installed to continue with our Heat Decarbonisation plan by installing Air Source Heat Pumps (ASHP) in Dorset House. Please be aware throughout this week whilst the new cabins and containers are being delivered as this will be delivered through the main walkway on campus.
There will also be a delivery of furniture to the front of Poole House from Monday 23 October in connection with the completion of the Poole House project. Please take care throughout this week whilst the new furniture is being delivered.
Dorset House new entrance doors
Please also be aware that the automatic doors at the new entrance of Dorset House have been temporarily affected by the scaffolding around the building. The scaffolding will be up until 10 November while we are currently installing a solar panel (PV) array on the roof of Dorset House as part of our Heat Decarbonisation plan.
As a result of this, anyone wishing to enter the building will need to stand closer than usual to these automatic doors in order for them to open. This is a temporary measure and the Estates team will keep this in place until the scaffolding is removed on 10 November.
If you have any queries about this, please contact the Estates team, by emailing Russell Evans. Thank you for your continued patience and support.