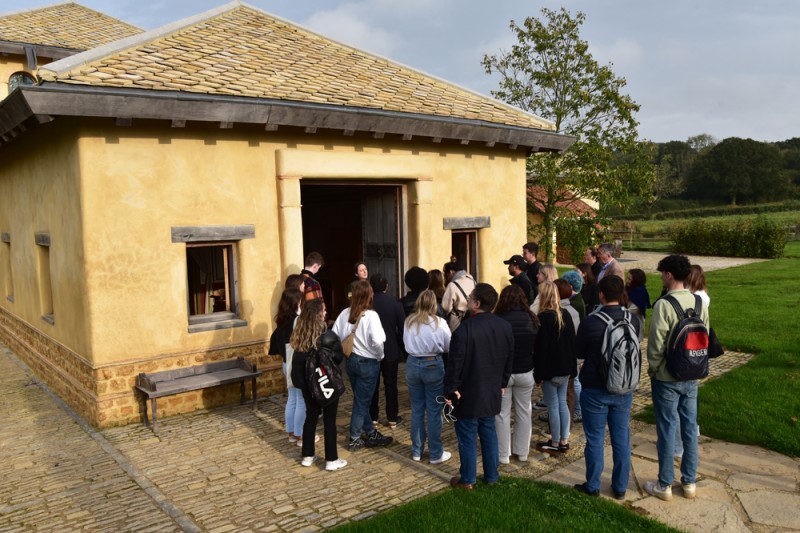 Final year, undergraduate Tourism and Hospitality students were invited to visit The Newt in Somerset to explore and experience the wide-ranging facilities of the estate. Contrary to popular belief, the estate is not only about the hotel, located within the historic Hadspen House, but has grown into an expanding visitor attraction with world class gardens. Since its opening in August 2019, the continued growth and expansion has seen 33,000 garden members, an occupancy rate of 90% in the House Hotel and the Farmyard and a 33% return customer base, industry-leading figures to be proud of.
The students were welcomed by Andrew Foulkes, Director of the Hotel and Visitor Attraction and Ashley Ely, Hotel General Manager, both are BU Alumni having graduated in the same year. They were supported by Emily Murray, Human Resources Coordinator who is also a BU Alumni. Following the welcome and introduction to the wider team supporting the visit, Andrew and Ashley then delivered a guest lecture, looking at the development, strategy and core values of the business. This was followed by an interactive discussion and Q&A, exploring key issues and challenges. Lunch followed before tours of the estate and the hotel throughout the afternoon, including the spectacular Roman Villa.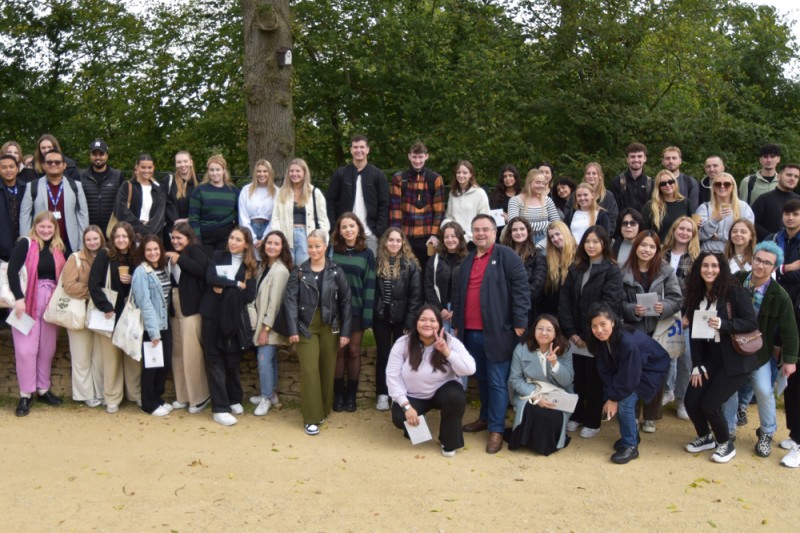 The students were treated to a very special fieldtrip, hosted by The Newt team who looked after them exceptionally well. It was clear that the students were very impressed with the facilities and the working environment, which has a unique style. I am sure the visit will provoke much debate and discussion back in class in the next few weeks.
Our thanks to Andrew and Ashley and their professional team in making everyone so welcome.