A delegation from British University Vietnam (BUV) visited Bournemouth University (BU) for discussions on collaborations around student exchange and tourism.
BU and BUV have been working together since 2021 on a variety of initiatives including student mobility and a British Council-funded project on digital transformation. BU students travelled to Vietnam to undertake placements facilitated by BUV and funded by the Turing Scheme.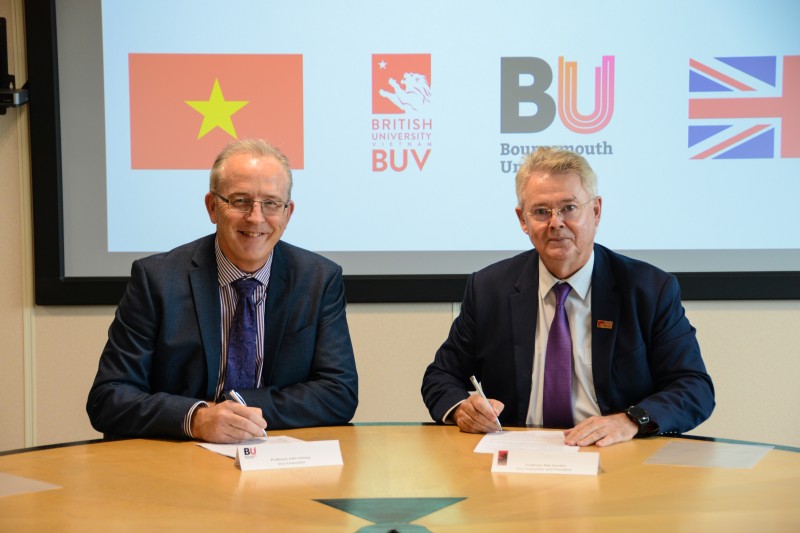 Professor Ray Gordon, Vice Chancellor and President of BUV led a senior delegation to visit BU on 25 October 2023, and was joined by Professor Rick Bennett, Deputy Vice Chancellor and Vice President, Chris Jeffery, Chief Academic Officer and Vo Hong Hanh, Director of Marketing, Communications and Student Recruitment.
BU's Vice-Chancellor, Professor John Vinney hosted the delegation to lunch, and the two Vice-Chancellors signed a Memorandum of Intent, a partnership agreement signalling the plans to expand the current partnership to a wider range of activities for education, research and professional practice.  
The delegation also met with senior colleagues of the BU Business School, Faculty of Science & Technology, and Faculty of Media & Communication, and visited the state-of-the-art media and technology facilities in the Poole Gateway Building.  
Professor Ray Gordon, Vice-Chancellor of BUV said, "My team and I were impressed by Bournemouth University's vision and concept of Fusion, and are delighted that we share many values in common. I am excited about expanding our existing collaboration to a more strategic partnership and look forward to the joint impact we will make working together."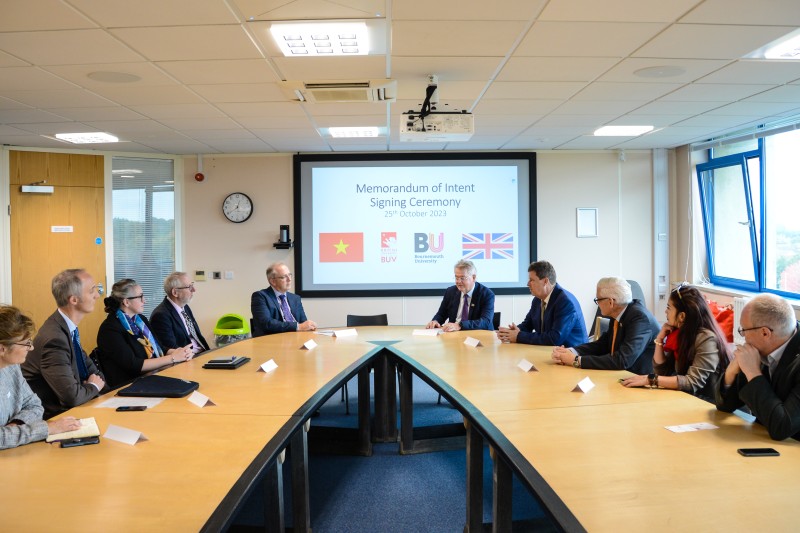 During the visit, staff from both organisations spoke about expanding the collaboration between the universities in the areas of tourism and events management, offering students learning opportunities both in Vietnam and in the UK.   
BU's Head of International Partnerships, Dr Alastair Morrison, said, "It has been a pleasure to host the Vice Chancellor from British University Vietnam and his senior team at Bournemouth University, we are excited by the alignment of values between our universities, and the shared ambition to work together in the future."
For more information about BU's international partnerships, visit: https://www.bournemouth.ac.uk/collaborate/global-bu/international-partnerships