Bournemouth University's Dr Rounaq Nayak has been appointed as a Policy Fellow with the Wales Centre for Public Policy (WCPP).
Dr Nayak, a Senior Lecturer in Sustainability, was one of 44 policy fellows announced by UK Research and Innovation (UKRI) to work across 21 government departments and five What Works Centres across the UK.
What Works Networks are government initiatives which look to improve the way that the government creates, shares, and uses evidence-based decision making, with university experts involved in providing evidence.
Dr Nayak explains, "As a Fellow, I will be undertaking an 18-month long secondment within the Wales Centre for Public Policy, gaining first-hand experience in the policy design process, and contributing to evaluating a new methodology for use in policy design. The fellowship will provide me with valuable opportunities for networking, skill development, and communicating research findings to a broader audience. The fellowship will help advance research with real-world impact."
The Fellowship will see Dr Nayak help the WCPP and other What Work Networks evaluate the utility of using evidence from people with lived experience and expertise in public policy design and address social injustices to better understand and evaluate evidence-based policy design.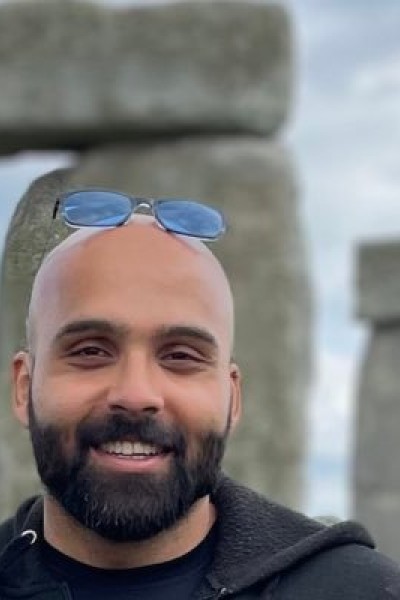 Dr Nayak continued, "Being an academic working within the discipline of social science I am keen on broadening my experience by developing a better understanding of how science can influence policy. I aim to work on projects that directly impacts society and therefore benefit population transformative change. The skills, knowledge and experience gained through a UKRI Policy Fellowship will be valuable for my personal and professional development as it will help me enhance my work in the wider policy sphere related to the three SDGs while building social capital within the What Works Network.
"As my research focusses on enhancing community resilience and transforming organisational sustainability, a UKRI Fellowship will allow me to influence change in the real world through policy design and expansion. Giving voice and expression to those who may feel unheard within current approaches such as those who are homeless is an important part of my work and an aspect that I am enthusiastic to expand."
For more information about the policy fellowships, visit the UKRI website.