A new joint research project led by Bournemouth University and United St Saviour's Charity will explore how co-creating communal activities around food can support health, wellbeing and social connectedness as we age.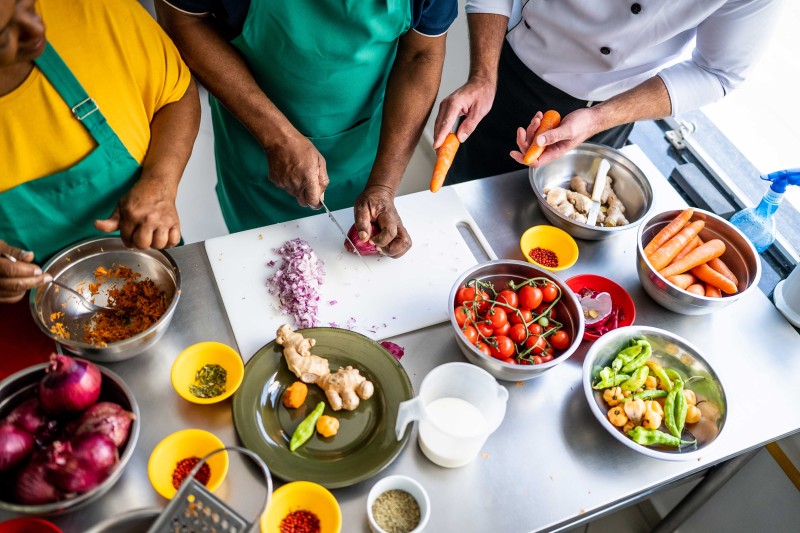 The LEMONADE (An incLusivE coMmunity fOod model for health wellbeiNg and sociAl connectedness of olDer pEople) project will provide multigenerational social activities centred around food - such as growing, cooking, and meal-sharing - for older residents in Bermondsey. United St Saviour's Appleby Blue social housing development and its residents will act as a central hub for the project.
Bermondsey, an inner-city area in the London borough of Southwark, is among the 10% most deprived neighbourhoods in the country and has one of the oldest populations in the UK.
Home to sixty-three Southwark residents aged 65 or older, Appleby Blue reimagines the historic almshouse model, a form of sheltered housing by a private charity offering low-cost residential accommodation to older people. The charity operates the development with an independent resident support model to encourage residents and community partners to come together and remain active members of a thriving, intergenerational and diverse London community.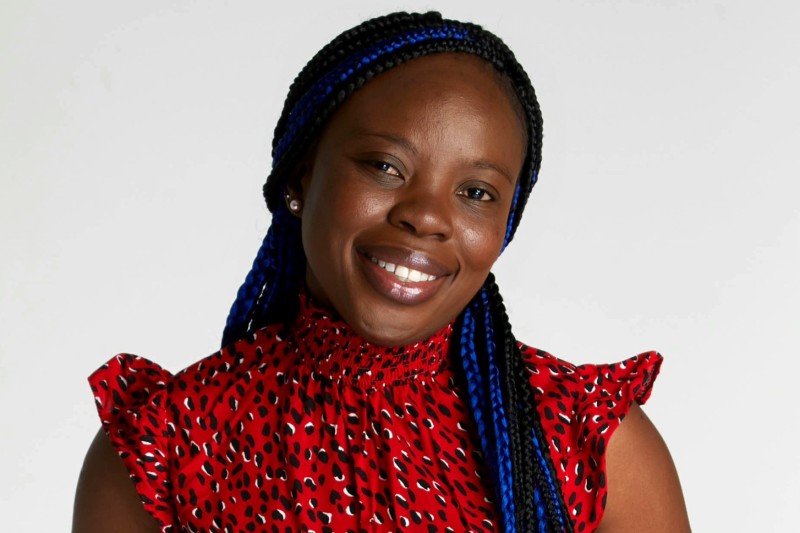 Dr Sophia Amenyah
Project lead Dr Sophia Amenyah, a Post-Doctoral Research Fellow at Bournemouth University, said: "Older people living in socially deprived circumstances may experience twenty fewer years of good health compared to least deprived older people. Their health and wellbeing may be reduced by poor diet, limited exercise and social isolation, reducing their overall quality of life.
"We want to understand what activities have the most impact on improving quality of life in older people and help to shape best practice for multigenerational activities which impact positively on older people and the wider community."
Activities will take place within the Appleby Blue Kitchen - a community hub consisting of cookery and community spaces. Activities will include communal food growing & gardening, food preparation & cooking, meal sharing, food-related craft activities and storytelling around food. A unique feature of the research will be co-creating activities with the older adults and involving them as co-researchers.
The project team, which also includes Professor Jane Murphy and Professor Lee-Ann Fenge from Bournemouth University, will work collaboratively with older people to ensure that the research is relevant and inclusive. The programme will be co-designed with residents to provide tailored food activities which are reflective of differences in ethnicity and culture.
Alison Benzimra, Head of Research and Influence at United St Saviour's Charity said: "Partnering with Bournemouth University on a project like this brings tangible benefits to our residents. As food is the greatest social connector, the LEMONADE project provides an opportunity for our residents to grow, cook and share food with their neighbours in the wider Bermondsey community.
"United St Saviour's Charity are excited to be going on this journey with the dedicated research team, who have a wealth of expertise in co-producing with older adults. As a learning organisation, we are keen to discover from the research findings what we can do to ensure our residents' health and wellbeing is continually enhanced."
The two-year LEMONADE project has been funded by a £300,000 grant from the Dunhill Medical Trust. Culinary activities will run from autumn 2023 until September 2024. Results of the study are set to be published in June 2025 alongside an innovative, adaptable toolkit to support future older persons' housing and community programmes.
Oli Soutar, Grants Manager at the Dunhill Medical Trust said: "We're delighted to be funding this study, which offers a real opportunity to showcase what 'good' looks like in terms of co-producing research with older people and community-led organisations. We hope the findings will not only be of benefit to the residents of Appleby Blue, but will also be applicable to other organisations providing housing and support for older people."