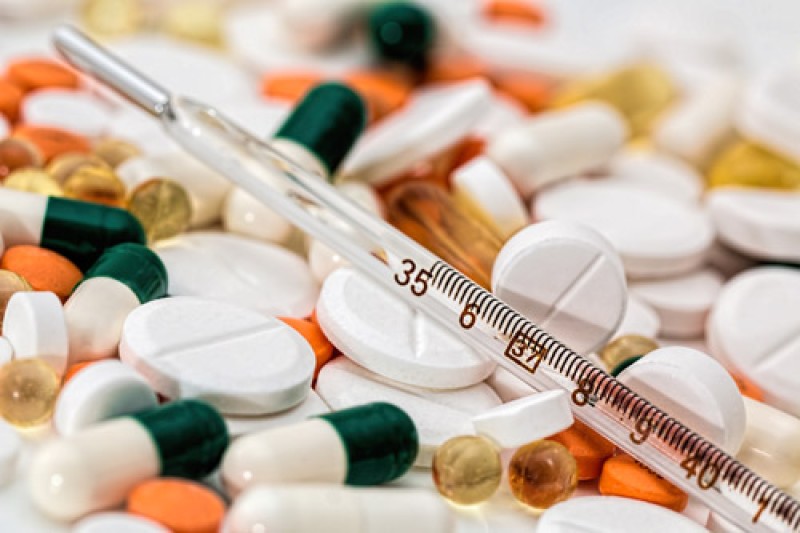 Members of the public still do not understand the extent of the risk to their health from anti-microbial resistance, new research by Bournemouth University suggests.
The findings, published in the journal PLOS One, demonstrate the need for further education and information campaigns to highlight the risks. It also shows the need for better understanding of the factors that cause some bacteria to build up resistance to antibiotics, paticularly their extensive use in farming livestock.
Antibiotic resistant bacteria are responsible for approximately 700,000 deaths per year, a figure that is projected to increase to between 10 and 444 million deaths per year by 2050.
"Participants in this study did recognise that anti-microbial resistance is a concern, but many said that their biggest health concern was cancer or climate change," said Dr Sarah Buchan, Principal Academic in Immunology at Bournemouth University, who supervised the research. "However, given most of them were in their twenties and thirties, the biggest risk to their health by 2050 will be anti-microbial resistance, based on the World Health Organisation's data and cancer rates in the UK," she continued.  
The survey of 164 people who took part in this study found that whilst most of them understood that over-prescribing antibiotics was a key factor behind the increase in anti-microbial resistance, only a minority named antibiotics as of benefit specifically for a bacterial infection.
"When we asked people what they were most likely to take antibiotics for, it was quite shocking that so few of them said bacterial infections, instead they mentioned viruses such as influenza," Dr Buchan explained.
The research team highlight that whilst the recent pandemic has increased public awareness of infection control, other recent studies have shown that a lot of people with COVID-19 were prescribed antibiotics – possibly by putting pressure on their doctors – even though it was of no benefit to them because COVID-19 is a virus.
Although most participants showed awareness of personal behaviours that can limit anti-microbial resistance, they were less likely to recognise the wider societal factors that can contribute – such as extensive use of antibiotics in farming livestock and the lack of development of new antibiotics in recent years. The research team therefore advise that this, along with a greater understanding of what type of infection antibiotics can treat, should be the focus of future information and education campaigns.
Emily Smith, who carried out the study whilst she was a student at Bournemouth University, said "I learnt about bacteria and antibiotic resistance in school and was interested to investigate how others perceive a threat that was not as widely talked about. I was surprised that many people did not know about the use of antibiotics in livestock and the significant underestimation of the risk antibiotic resistance poses to our lives now and in the future. However, this hopefully serves as an eye opener that this issue should be addressed and educated about."
"The public need to be on board to deal with global health concerns like this which affect everyone," added Dr Buchan. "There have been public campaigns around personal behaviours – such as making sure you complete your course of antibiotics – but relatively little about the societal factors. If the general public is mobilised and recognises those wider problems, they are more likely to engage with the issue and lobby people to stop using antibiotics in those ways," she concluded.