The work of our Clinical Academic Doctoral students has been highlighted recently in the latest edition of 'VISION', the research community news magazine from NIHR CRN Wessex.
Under the guidance of Professor Vanora Hundley and the Wessex Integrated Clinical Academic Training
Scheme at Bournemouth University, supported by the NIHR, registered midwives Vanessa, Rebecca and
Dominique are championing midwife-led research.
Through the Clinical Academic Doctorate, their time is split between research (60%) and clinical practice (40%) giving them the opportunity to balance both. Professor Hundley and the midwifery team at Bournemouth University identified that the latent phase of labour presented a challenge when it comes to caring for women in labour. With so many variables, potential different outcomes and guidelines it became an area of focus to identify whether changes could create better results for mothers and babies. Here, Vanessa, Rebecca and Dominique talk to us about the research they are doing and their hopes for the futures of women, midwifery and the NHS.
Vanessa Bartholomew - Clinical Doctoral Midwife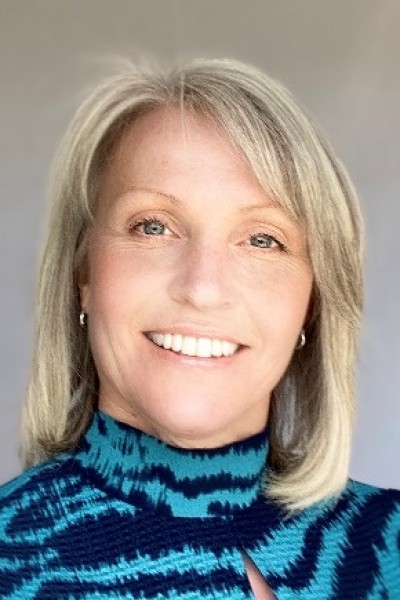 My study is looking at women who catastrophise pain and the impact that this can have on their labour and birth outcomes. Research undertaken by my supervisors Professors Carol Clark and Vanora Hundley and a team at Bournemouth University with women of reproductive age at university looked at how they cope with and respond to pain. It showed that pain catastrophising levels are high among this age group of women.
No analysis has focused on how this could impact women in the latent phase of labour so I wanted to explore  the prevalence of pain catastrophising in pregnant women and the potential link between pain catastrophising having an impact on the timing of admission to hospital when in labour and the subsequent birth outcomes.
The latent phase is an important part of labour as a whole. Research indicates women  who come into hospital during the latent phase of labour (the early stage) often have more interventions during labour and the birth of their child which can lead to greater healthcare needs following birth. What tends to drive most women to hospital in the latent stage of labour, is their pain. So I wanted to explore how managing pain at home could change the impact on women's experiences during labour and their birth outcomes. It's a tricky subject area as there is no clear definition and little guidance for managing the latent phase of labour other than advising women that it is safe for them to remain at home during the latent phase if there are no additional healthcare needs for her or her baby. Therefore, women are left in the position of trying to judge when active labour has begun and the 'right time' to go to hospital. It's also a strange phenomenon because pain is so often an indicator in your body that something is wrong; however with labour, pain is a common indicator that your body is doing what it's meant to be doing and rarely a sign that something is wrong. So supporting women with how to cope with it, and that it isn't a negative indicator, is a challenge. It's an enormous override of how we would normally view pain.
The research I'm currently undertaking is a study to determine if pregnant women who pain catastrophise are more likely to attend hospital during the latent phase of labour. The results of this study will direct what further research may be needed. This future work could explore the use of self-hypnosis, an area of interest for Dr Ben Parris my other supervisor, and other alternatives to manage pain at home. I will focus on what women say they want as support so that they don't feel alone or scared during this stage of their labour.
This is the first research project that I've been involved in the design of, which has been a real learning curve. I've found it invaluable having the mix of clinical practice and research because I'm able to discuss my research with other midwives and get on-the ground feedback and discussion.
For me, the opportunity to have a wider impact in my work through research is really exciting. The contribution midwives make to maximising and improving the health of women, babies and families is considerable. Midwifery can get squashed and squeezed compared to other NHS services, so getting the chance to demonstrate our impact and our potential to change and grow our services is huge. I would encourage my fellow midwives to get involved in research. We have the power to change guidelines and influence practice day-to-day which is incredibly powerful. I'm really keen to continue to explore the role of the midwife and how developing closer relationships between midwives and mothers could change health outcomes for the better.
Vanessa's study is part of the NIHR recognised Wessex Academic Clinical Pathway enabling it to be adopted on to the NIHR Clinical Research Network (CRN) portfolio.
Rebecca Edwards - Clinical Doctoral Midwife
The study I have developed is a web-based intervention that offers advice, videos and education via a website on the latent phase of labour. I gathered information from women on their past experiences of the latent phase of labour and asked them what they found useful and what helped them to cope. We know that women have better birth outcomes overall if they stay at home longer during the latent phase of labour, so by improving their experience of this phase of their labour I wanted to explore whether this would impact their birthing outcomes and their experience of labour.
Pregnant women, expecting their first baby, are given information about the trial and if they want to get involved then I send them a self-efficacy questionnaire to complete and then they are randomised into the trial. Some women get directed to the web intervention tool and the other group don't, and continue to have the routine midwifery-led care during their pregnancy. After they have had their baby, I ask them to complete another questionnaire about their early labour experience at home. I began looking at  establishing the study back in 2015. It has taken a lot of researching, gathering evidence and learning about research protocol, guidelines and recruitment to get to the point where I was able to recruit for the trial. My data collection should finish in May 2020, when I'll then be able to analyse the results and hopefully publish a paper.
This is the first research project that I have built and created and it's been a learning curve. I wanted to take on the Clinical Academic Doctorate because I've always enjoyed learning and I wanted to continue this within my work. It gives me the opportunity to impact so many  women's lives through research and practice and gives me on-the-ground insight into our interventions and whether they are working. In the past, midwifery research has focused a lot on obstetric goals. I think it's important that we  also focus on goals that sit outside of the medical remit and look at how women experience childbirth and pregnancy. Do they feel safe?  What are their interactions with us like? How are they looked after? A holistic approach to our research will give us greater insight into how we manage one of the most challenging, and potentially frightening, experiences of a woman's life.
I would say to any other midwives looking to get into research, to go for it. We need midwives involved in research. It will be the best and most challenging thing you've ever done. I've learnt to keep going even when I've reached a stumbling block and it has helped me to become more tenacious and keep an eye on long-term goals that will help to  shape the future of midwifery.
The Let's Talk Early Labour study has been adopted onto the NIHR CRN Portfolio. It is funded by the Wessex Integrated Clinical Academic Training Scheme and sponsored by Bournemouth University. Rebecca Edwards is also supervised by Professor Susan Way.
Dr Dominique Mylod - Clinical Doctoral Midwife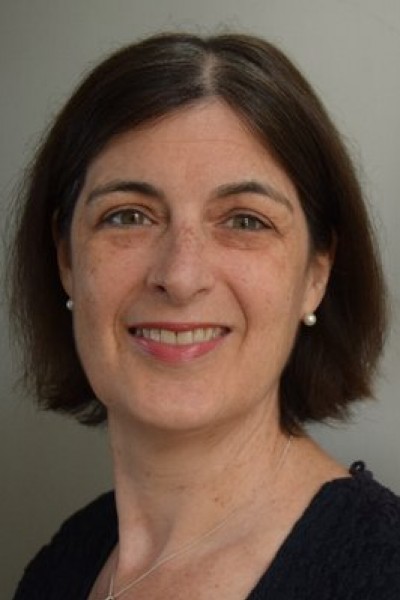 I wanted to explore the use of a birth ball in the latent phase of labour to see if it would reduce women's pain perception. There was a lot of information which supported using the birth ball in active labour, but hardly anything about using the birth ball in the latent phase of labour and absolutely nothing that supported using the birth ball at home in the latent phase. I set up the BALL trial with two parallel groups of low risk pregnant  women. They were randomly allocated to either the intervention arm or to the control arm.
The control arm had normal care; they just did what they'd always done. The intervention arm received a birth ball to use at home in early labour. They were also asked to watch a 90-second infomercial called 'Having a Ball in Early Labour'. When the women arrived at hospital, they were asked to mark their pain on a ten-point visual analogue scale, which went from 'no pain' to 'worst pain imaginable'.
I'd had previous experience as a chief investigator while studying for my MSc degree in Advanced Clinical Practice but this study was very different because I had to work with hundreds of people. It was a slow start and I hadn't realised that I was going to need a bit more time for recruitment and data collection. I can't believe how much I've learnt. I hope it's made a contribution to the maternity unit; I could not have done it without the kind, generous staff, and certainly the research setting, which I have become insanely fond of, because the people I met were so lovely and altruistic. So many of my participants said; 'I'll do it to help other women.' Arriving at hospital in a better frame of mind has the potential to contribute towards more straight-forward labours and births.
My findings will be published and I have already presented the preliminary findings at the Normal Birth Research Conference. I'm currently in the process of collating the results onto an infographic, which will be shared with study participants. I'm incredibly excited and proud, particularly because one of the findings is statistically significant. From the findings that I've got, I think there's a strong case to take it wider, and I want to do other research. I've definitely been bitten by the research bug! This research is about making families' lives better, promoting normal birth, helping babies arrive better and making happier families with better births. As a contribution to national and international public health, the ramifications are huge.
The BALL study, which has been adopted onto the NIHR CRN Portfolio, is funded by the Wessex Integrated Clinical Academic Training Scheme and sponsored by Bournemouth University. Dr Dominique Mylod is also supervised by Professor Susan Way and Professor Carol Clark.