The Centre has a diverse mix of multidisciplinary experts who create new knowledge to enable businesses and policymakers to devise innovative strategies, business models, processes, practices, products and structures that help to generate prosperity and address the UN Sustainable Development Goals (SDGs).
Navigating sustainable transformation
A sustainable business is an enterprise in harmony with societal welfare and the planet while being economically viable. In marching towards achieving UN SDGs and Net Zero 2030, there are growing expectations on businesses to be sustainable.
Businesses recognise the need to transform themselves to enhance their business performance and increase their positive societal and environmental impacts in this era of path-breaking technologies and climate change. 
In this quest, academic research, knowledge creation and exchange can help businesses navigate towards their sustainable transformations that create value and sustainable business performance.
The interdisciplinary Centre for Sustainable Business Transformations (CSBT) provides the required expertise on how businesses could transform into sustainable businesses that effectively use growth opportunities while being emphatic to the environment and people. The research and knowledge exchange at the Centre help transform businesses towards enhancing their prosperity and the attainment of the UN SDGs.
Our expertise 
CSBT creates new knowledge that enables businesses to devise innovative strategies, processes, practices, products (goods and services) and structures that advance business sustainability and help address the UN SDGs while creating economic value.
Society has a vital role in the work conducted at the Centre as business actions have a pronounced impact on society and the environment. Businesses need to continuously invest in their relationship with society, account for resources, and be responsible for their operations, products and services to people and communities.
A sustainable business positively impacts the environment and people while creating economic prosperity. Sustainable business transformations do not merely focus on environmental impact but also ensure that businesses positively contribute to society, provide equal opportunities, and fair and equitable business practices.
CSBT addresses the pressing issues surrounding gender inequality and the representation of ethnic minorities in business to foster societal equity and sustainable business. The Centre's research has societal and environmental impacts and informs public debates on enhancing economic growth and productivity, welfare, equality, inclusion and climate change.
Areas of expertise
Areas of research
Images from the CSBT launch event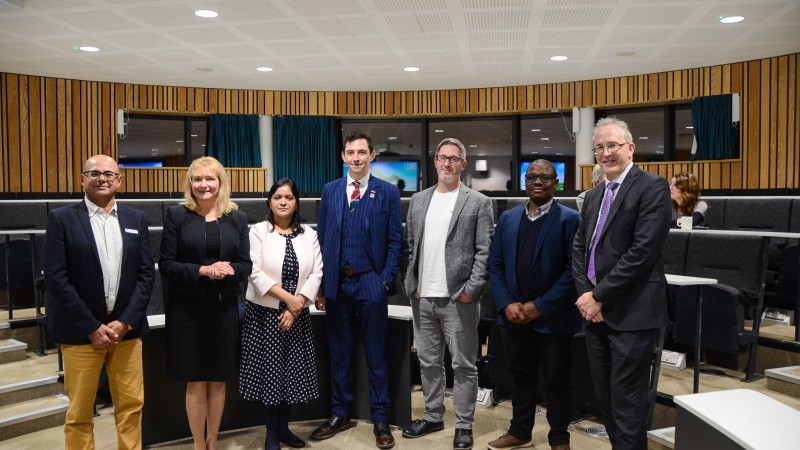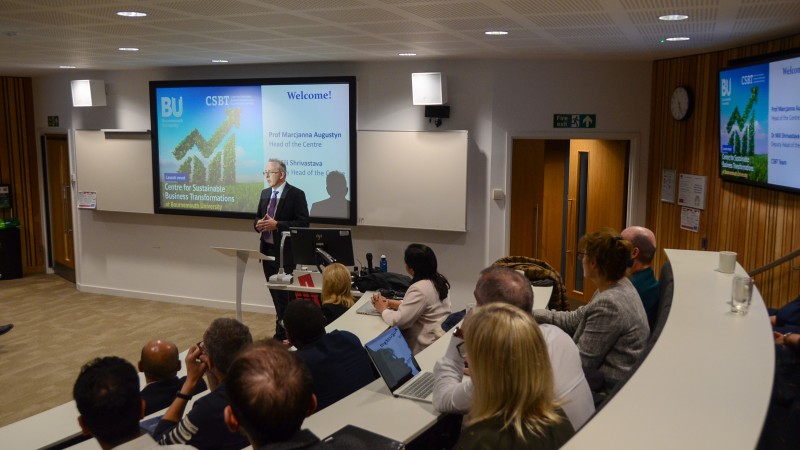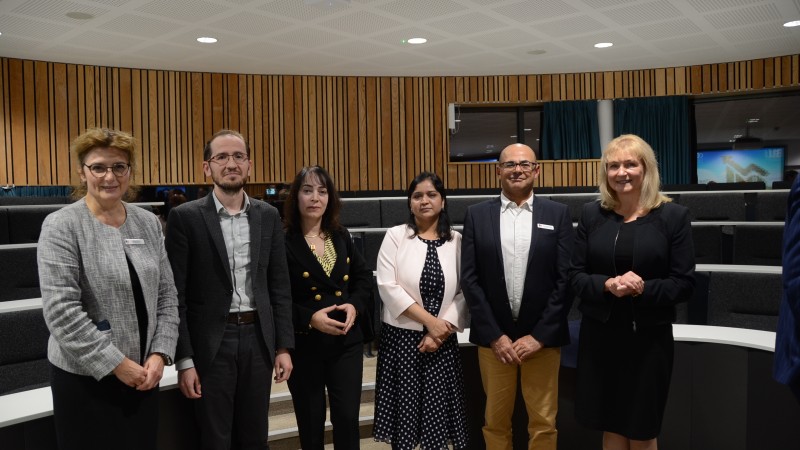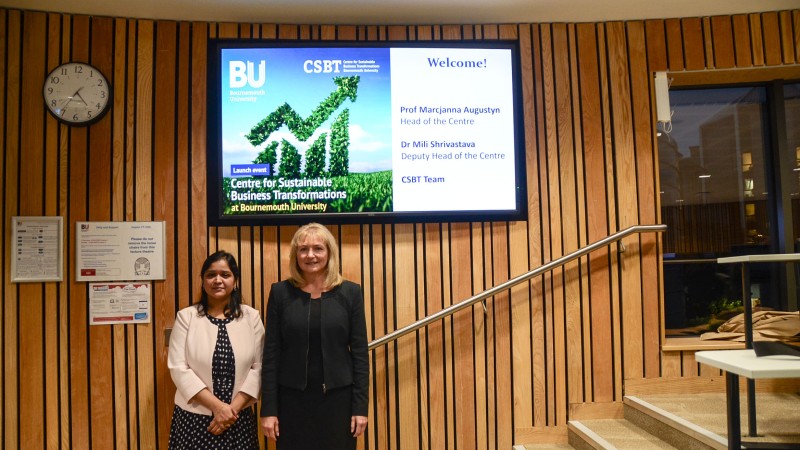 Working in partnership
CSBT delivers projects that enable businesses and society to attain a sustainable future using interdisciplinary research and knowledge exchange expertise—working with various stakeholders in academic-industry, academic-academic, and academic-student partnerships.
The Centre provides an environment where experts work on projects addressing sustainability themes - ranging from green activities, technology, sustainable models, and environmental innovation to artificial intelligence, socio-economic impact and inclusivity. The Centre has regular touchpoints with external stakeholders to understand their needs and devise projects to address them.
CSBT informs education initiatives in sustainability and the UN SDGs and co-creates knowledge with students in many of its projects. It welcomes students who are passionate about a sustainable, inclusive future and want to work with the Centre.
To inspire the next generation of scholars working in sustainable transformation, CSBT invites PhD applications in topics related to sustainability and can advise on funding opportunities.