Fatigue testing is a crucial procedure carried out by engineers and material specialists to determine how long materials, such as metal alloys, can last under operating conditions. Power stations, trains, cars and medical devices are all made up of different parts tested to destruction to guarantee they won't fail, and to understand their shelf life.
To better predict and, most importantly, extend the lives of engineering materials, Dr Diogo Montalvao, Associate Professor of Structural Dynamics in BU's Department of Design and Engineering, is adopting new innovative techniques to assess the quality of materials in safety-critical components. 
He is leading the ADDISONIC team, or Advanced Manufacturing Ultrasonic Fatigue Prediction and Life Extension, which is funded by Research England and the Higher Education Innovation Fund (HEIF).
The team aims to extend the life of components by applying ultrasonic fatigue testing. The research is part of BU's wider initiative to protect and preserve a sustainable environment. 
£9,000 - £46,000
The potential cost-savings of ultrasonic fatigue testing per test programme
£11.4bn
The estimated growth in the metal additive manufacturing market between 2016 - 2030
Making a material difference
In turn, this will not only enable these parts to be manufactured more efficiently but will also reduce the amount of material used in their production, and thereby decrease waste and reduce the likelihood of such materials ending up in landfills. The lifespan of individual parts that are designed to last can be much more quickly and reliably predicted, thereby making products and systems much safer. 
Many engineering structural components are used frequently and intensively for long periods. In high-speed trains, for example, fatigue is particularly important to consider at the wheel-rail interface, particularly the effect of dynamic loads on rails, bearings, axles, suspension, body shells, engine, couplings and internal components.
To test their maximum loading condition, accelerated fatigue testing is undertaken to explore the durability of components, using vibrating machines operating close to the natural frequency of test samples. Materials tested could include metals, ceramics, glass, plastics, and composites, and even concrete.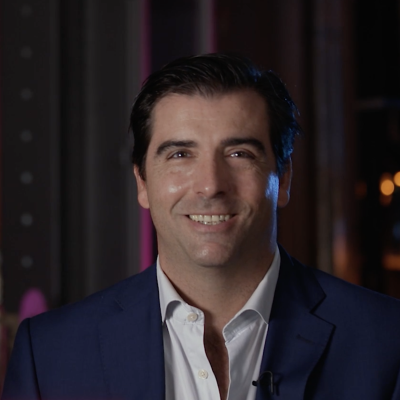 Dr Diogo Montalvao
ADDISONIC Research Cluster lead
Our mission is to contribute to reducing global waste by extending the life of materials and improving their performance.
ADDISONIC enables manufacturers to experiment with novel and advanced materials and design components with extended lifetimes. BU's ultrasonic fatigue technology is especially relevant to the new generation of metal additive materials such as nickel or titanium-based alloys, which are increasingly being used instead of 'conventional' metals. 
However, 90% of all metallic failures are due to use that exceeds its operational lifetime – as engineers and material specialists don't always know the true longevity of vital components. 
As a result, the Design and Engineering Innovation Centre at BU has expanded to incorporate a centre for ultrasonic fatigue research. Dr Montalvao is one of the pioneers to apply ultrasonics to materials in two simultaneous directions (for example, horizontally and vertically).
This technique more accurately replicates true operational conditions than most fatigue testing undertaken today, which typically involves loading in one direction.
According to Dr Montalvao, ultrasonic fatigue testing can be greatly extended to one billion cycles in just a few days – compared with the months or years this takes with conventional testing. It will also dramatically cut costs and give a truer indication of a lifespan of a material. 
The research also opens the way to much more Very High Cycle Fatigue testing, or VHCF, in which billions of cycles are performed on new materials. By 2030, the market in novel metal additives, especially the annual growth in 3D printing manufacturing, is forecast to grow by £11.4bn. 
Meeting a global need
BU's ability to precisely predict the actual lifetimes of materials in a fraction of the time has attracted considerable interest from international manufacturing companies. The key, new materials of the future – specialist metals and composites – will be tested by the ADDISONIC project to make the materials we use everyday more efficient and sustainable. There is little doubt that ADDISONIC's work has the potential to make a significant contribution to the economy and the community.