The research network
This research network is designed to create a solid, long-lasting and mutually relevant partnership among five universities: Bournemouth University, Oxford Brookes University, Universidad Federal do Estado do Rio de Janeiro, University of Malaysia Sarawak and Universidade Lurio. It includes one ministry office (Autoridade Reguladora das Comunicações de Moçambique) and nine local organisations in three LMIC countries (Mozambique, Malaysia, and Brazil) and in the United Kingdom.
These organisations have the key role of facilitating the involvement of the community in the organized events, as well as, working in partnership with Sankofa Museum (BR); Museo of Favela (BR); Coletivo de Guias de Turismo Santa Marta (BR), Independent Favela Tour Guides: Cosme Felippsen, Erik Martins & Dinei Medina (BR); Apetur (MZ), GACIM – Gabinete de Conservação da Ilha de Moçambique (MZ), Museum of Ilha de Moçambique (MZ), ARECOM - Autoridade Reguladora das Comunicações de Moçambique (MZ), eBario Project (MY), Bario guide association (MY), Bario Agro-Biodiversity Tourism hub (MY). This network is exploring how rural and urban communities can strengthen their resilience, promote their sustainability, and protect and their local heritage using creative and digital tools.
The network is focused on three emblematic contexts: two rural communities (Bario and Long Lamai) in Malaysia, a historical town (Ilha de Moçambique) in Mozambique, and five favelas (Rio de Janeiro) in Brazil. These are three very diverse settings, but they are all affected by global flows of migration, the covid pandemic, and tourism, and their related challenges and opportunities. Over 12 months, this network is organising a series of events structured around participatory and creative workshops involving different groups within the communities, including women and vulnerable groups, to reflect, exchange ideas, and work on three interconnected themes: local heritage, sustainability, and global flows. This initiative is multidisciplinary and interdisciplinary by nature; partners share the interests and passion for digital media and their expertise lies in different areas: sociology, media & communication, creative economy, community entrepreneurship, and heritage. The power, practice, and use of digitally enhanced forms of storytelling is at the heart of the project.
Through a series of workshop events and tangible deliverables, the network has been designed to impact in three levels:
• at community level by fostering the adoption and the conscious use of digital media
• at policy level by contributing with a digital media vision to the production of heritage and sustainability
• at research level by shaping future research in the field
The project builds on the success of the Lockdown Stories pilot project in which we investigated the role of storytelling in community empowerment. In this project, we considered at the role of tourism in enhancing visibility and providing new sources of income. Lockdown Stories pilot project was based on 6 favelas of Rio de Janeiro and offer an important understanding of how community tourism providers can adapt to challenges such a global pandemic and how they can transfer their tourism storytelling online. With this experience, now we can share inside knowledge into adaptation strategies of community-based tourism providers in the light of COVID 19 and deliver a tailored training course that can be adapted to suits different grassroot organisations. As well as an online platform in where community tourism offers can be promoted and linked.
Project outputs
These three international projects are targeting, local, regional, national, and international audiences. Lessons will be learnt about different projects and more important will be sharing our knowledge and experiences on virtual tourism. The three countries will be dialoguing, peer-learning support and interconnecting communities in a global participatory way.
A final virtual international event was held in January 2022 to showcase outputs produced during the project; to promote connection between the three countries involved; and to initiate a debate on how sustainability is understood and lived in the three communities.
The partners, together with the communities involved in the project, have produced three curated digital stories - storymaps tackling issues related to heritage and sustainability dear to the groups we worked with. Project outputs also include a practitioner toolkit and a final report.
Access the project outputs using the dropdown menu: 
Favelas Virtual Tour – Rio de Janeiro – Brazil
Sustainability for Indigenous Communities in Long Lamai
(Un)told Stories of Colonial History in Mozambique
Virtual Storymaps: A map that tells a story – Practitioner Toolkit
Local Heritage and Sustainability – Final Report
Brazil
Rio de Janeiro (Brazil)
We will be focusing in 5 favelas groups from Rocinha; Pavão, Pavãozinho & Cantagalo; Santa Marta; Providência and Chapéu Mangueira in where experienced favela tour guides will show their culture, reality, sustainable projects, and heritage.
The project features favela storytellers who are professional tourist guides and share their narratives about different tourism initiatives from the 'Museum of Sankofa' in Rocinha to the first solar energy cooperative in favela of Chapéu Mangueira. Tour guides explain about their services in Santa Marta and Providência, as well as the open-air gallery with canvas houses from favela of Cantagalo with the 'Museum of Favela'.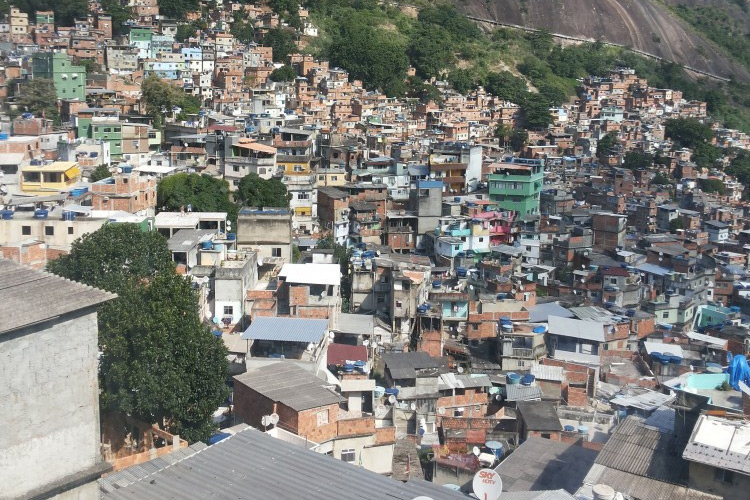 In partnership with favelas of Rio de Janeiro (Brazil)
Malaysia
Bario and Long Lamai (Malaysia)
Our Malaysian partners will be on the ground travelling locally to Bario and Long Lamai. They will be running a series face to face participatory workshops for small groups. The aim is to help local communities come out stronger with digital capacities to self-manage their tourism activities, to reflect on identities and local heritage and the interconnection between tourism and sustainability. In Bario, participants will learn how to virtually promote natural monuments and its museum. In Long Lamai, we are going to follow a former local nomad community and film their everyday life.  In both cases, we are going to develop virtual materials and virtual local tour to promote and built their own capacity to communicate with new audiences.
Bario is an isolated and remote village in the Kelabit Highlands of northern Sarawak, one of the two East- Malaysian states on the island of Borneo. The area is the heartland of the Kelabit indigenous minority, one of Malaysia's smallest, and around 1,000 of the total 5,000 Kelabits live in the area. The lifestyle is typified by communal longhouses and wet-padi rice farming that is supplemented by hunting and gathering in the surrounding tropical rainforest. At the start of the 'eBario' project, communications with the outside world were 'rudimentary. eBario' is the name given to an action research project by University Malaysia Sarawak (UNIMAS) which began in 1998. The impacts of the project – both direct and indirect – have been considerable, delivering useful lessons at community, regional, national, and international levels for the conduct of similar ICT interventions as well as for the means of using research to influence policy formulation and professional practice towards desirable outcomes for ICTs for development (ICT4D).
Bario
Long Lamai (alternatively spelt Lamei) is one of the most progressive Penan communities in the upper reaches of Sarawak's Baram river basin. It's agrarian settlement of about 600 people are a mixture of those who still farm from dawn till dusk.
Located in the remote highlands of Sarawak near the border of Kalimantan, Indonesia, travelling to the settlement takes around eight hours on rough logging roads and an hour of hiking through the dense rainforest. Alternatively, the village can be reached by an hour's flight from Miri on a 19-seater Twin Otter and a boat ride that takes around one and a half hours. With the help of support groups and University Malaysia Sarawak, the settlement, which ceased to be nomadic decades ago, has one of the oldest primary schools in these remote areas. It will soon have an information technology centre, complete with computers and access to the internet.
It also has seen the return of some elders who had spent many years in the cities. These elders have come back to retire in their village and will be able to give valuable advice and support to the community. There may also be plans in the long run to arm themselves with the knowledge and tools for greater self-sufficiency, such as by exploring eco-tourism.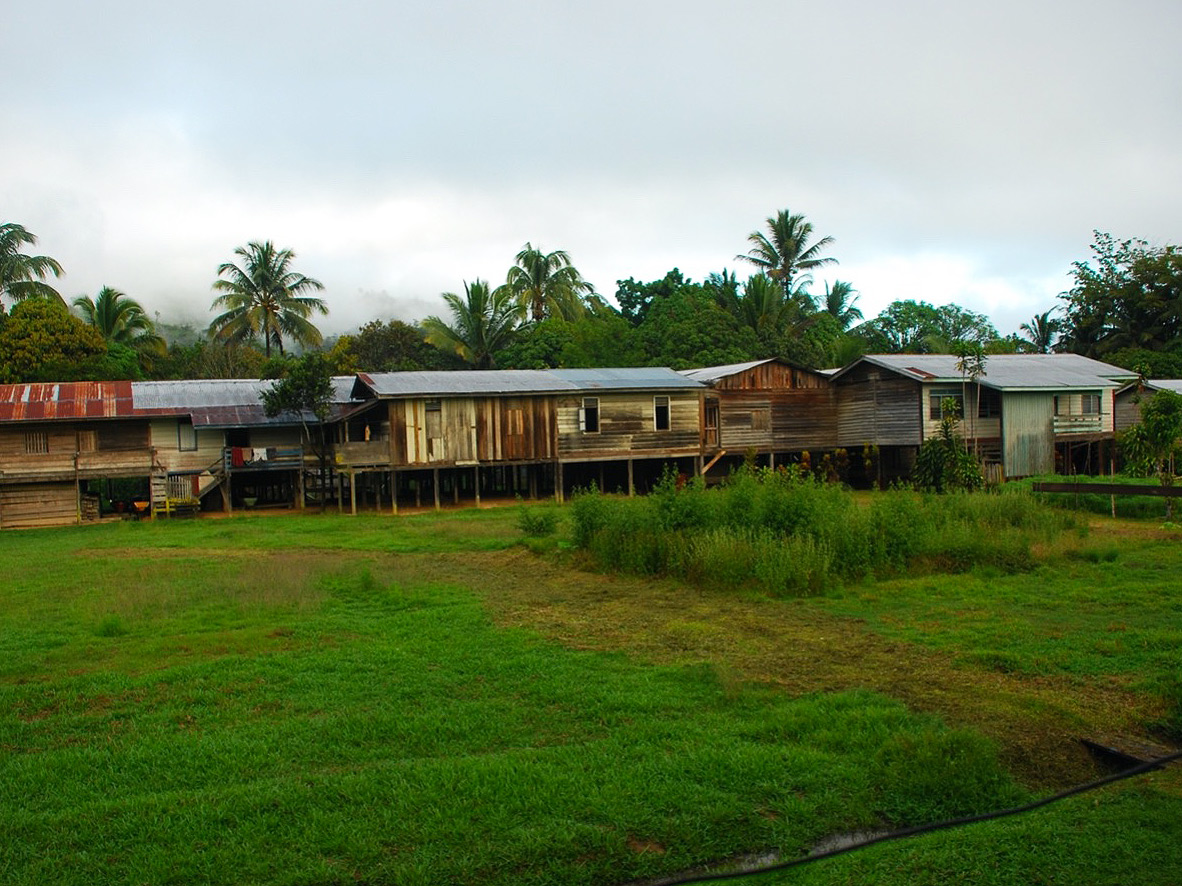 Long Lamai
Mozambique
Ilha de Moçambique (Mozambique)
UniLúrio will be organising some local and on-site national events to meet the local community involved in where we will understand the community understanding and create a about tourism, heritage and innovation at Ilha de Mozambique corridor, which includes Mossuril and Monapo. We will also be creating a virtual archive. A total of 3 local events gathering members of the 3 communities and 6 local events for the Ilha community are foreseen. We will also be considering in these participatory events what does it means for our participants protecting local heritage. The community has already complained that the museum on the Island of Mozambique contains exclusively colonial artifacts that are considered as a symbolic violation that deserves no protection on the community side. Therefore, we will be talking with the community, artists and heritage keepers and asking to identify artifacts that can explain the other face of the local history of the community. Then, we will negotiate a space in the museum for the preservation of these local, community-owned heritage artefacts.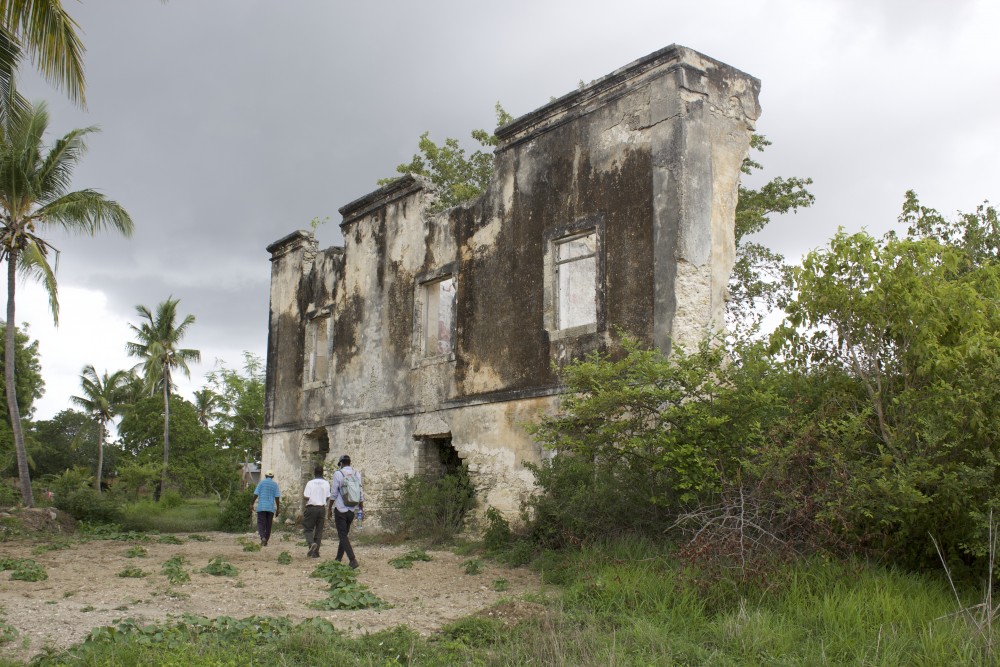 In partnership with communities of Monapo, Mussoril and Island of Mozambique (Mozambique)
Guest lectures from our project team
Project team
Brazil
Malaysia
Mozambique
United Kingdom