Professional work placements are key to what we do at BU – and on many courses, they're a required element of your degree. But securing placements takes time, patience and often a lot of perseverance. This is ultimately your responsibility, but we understand the challenges involved – and that's why we offer a range of support to help you along the way.
Through our online careers system MyCareerHub, the Graduate Skills Programme and our teams of faculty placement staff, we can help to equip you with the skills and experience to stand out. And while the experience of arranging a placement is never exactly the same for every student, following the pointers below should get you off to a good start.
Where to begin, from your first year
Securing a great work placement is just as competitive as securing a great job. You'll need to demonstrate talent, commitment and initiative – and there are lots of ways to do this during your time at BU. From getting involved in extracurricular activities on campus and through the Students' Union (SUBU) to volunteering or taking a part-time job, there's never a bad time to explore your options. But getting involved from your first year gives the most opportunity to showcase what you can do.
It's also a good time to be making industry contacts, so you may be interested in company insight days – many employers offer these to first years, giving you a feel for where you may want your placement and future career to take you. In addition, each October we host our Annual Careers Fair, featuring approximately 70–80 employers. Even if you're not actively searching for opportunities yet, this is a great chance to talk to employers about placements and graduate jobs. You can find out more about different companies and start building your network of contacts with employers in your field of interest.
Joining the Graduate Skills Programme is another great thing to do – working towards an exclusive extracurricular award developed with employers. This is recognised across the sector as a leading innovation in employability and international education.
View jobs on MyCareerHub Find out about volunteering Planning your placement year
Placement tip: apply early on
Dominic, BA (Hons) Marketing Communications with Public Relations student and PR and CSR intern at Liverpool Football Club
If you are looking for placements in the near future, apply for everything that matches your skill set. I know it sounds like a lot of effort, but the more you apply for early on, the more practice you get writing applications and attending interviews.
Starting your search
Finding a placement is ultimately your responsibility, so you are encouraged to look for opportunities on your own. To find your ideal work environment takes time, research and preparation, and our students typically start the process a year before their placements start. 
A good place to begin is MyCareerHub, where many employers recruit BU students into placements and advertise their vacancies – but you don't have to limit your search to there. Companies regularly advertise placement opportunities on job sites, their own websites, and social media platforms.
The aforementioned Annual Careers Fair in October is also a great way to seek out opportunities. Remember, the companies in attendance are employers actively looking to engage with students and graduates – so it's an ideal way to explore your options face-to-face with a wide range of companies.
How we can help
Our experienced faculty placement staff offer a range of guidance throughout your search, supplemented by information on MyCareerHub. This includes if you find a company you'd like to work for but can't find an advertised vacancy, as it's still worth approaching them to find out about the possibility of a work placement. We can offer advice about how best to make contact and what steps to take next.
Search for vacancies on MyCareerHub Get in touch with your faculty Placement Coordinators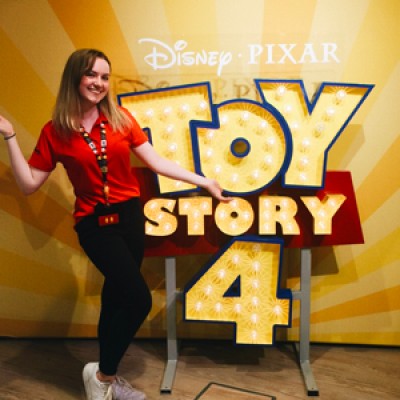 Placement tip: don't get disheartened
Holly, BA(Hons) Public Relations student and PR Intern at The Walt Disney Company
Do NOT be disheartened if places don't reply to you. I know it can feel demoralising being ignored by company after company, but it took me 30 applications of getting ignored before I found my placement Walt Disney, and I'm having an incredible time.
Once you've secured a place
If you've secured a placement, congratulations! You can find lots of information about what to do next and the support that's available during your placement below – including support from our Placement Development Advisers (PDAs).