If you are considering studying our BA (Hons) English course, take a look at what our graduates have to say about why they chose BU and what they enjoyed most about the course.
---
Videos
Watch a range of new and recent graduates explain what they enjoyed about the course and how it's helped shape their futures. You can also read about the experiences of six recent graduates for more perspectives on course content, life at BU, and different aspects of studying English with us.
More student perspectives
Rachel Carroll, 2021 graduate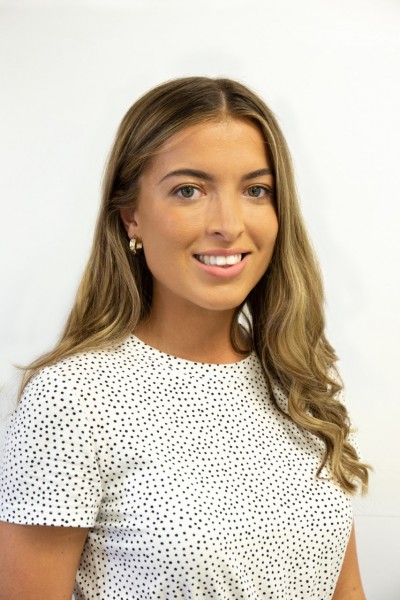 "I have made life-long friends at BU, expanded my interest in literature and the media and grown in confidence while simultaneously creating unforgettable memories. I chose Bournemouth for various reasons but the main thing that attracted me was the BA (Hons) English course.
"I remember attending the open day with my parents in 2018 when the English lecturer started his presentation with the memorable words: 'if you are looking for a traditional English course, then this is not the university for you. At Bournemouth, we prepare you for the real world by exploring modern communications and a range of texts.' And he was right.
"The course is made up of the optimum blend of traditional and modern modules such as modernism and postmodernism to new media narratives enabling students to experience a variety of discourses and tailor their interests. I have thoroughly enjoyed my three years at Bournemouth and I am extremely sad to see it end. It will remain in my heart forever."
Jack Eggleton, 2021 graduate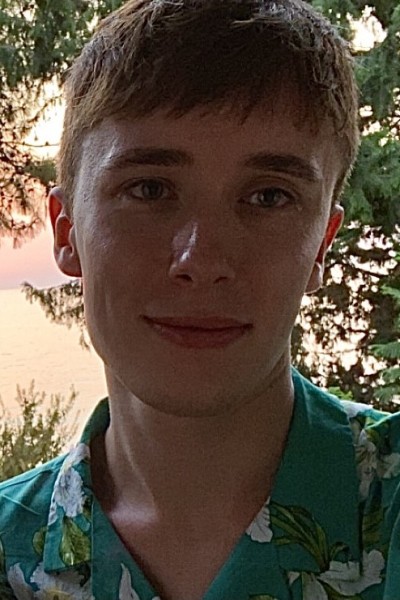 "What I enjoyed most about the BA English course was probably the diversity of the content we studied as well as the freedom to explore a wide variety of texts. Things always felt fresh every semester as we were tackling completely different subjects that covered a significant proportion of both English literature and language.
"In addition, the option to select your own units every so often made sure the course was tailored to your own interests and whatever your career goals are. Whether it be writing an essay, creating a presentation, writing a short story or news article, editing a video or interactive narrative and everything in-between, I came out of the course with a really wide portfolio of unique work and experiences in several areas.
"When taking on an essay we often had the ability to answer it with any kind of text, be it a book, film, TV show, game, music, or anything really. It kept things fresh and ensured that whatever assignment I had going was relevant to me personally at the time. Of course, all the lecturers were really supportive throughout the course and ensured the content we were studying remained as engaging as it was educational.  
"Another really important aspect of my degree was the compulsory work placement which at the time the BU English course was the only one I knew of that ensured you would achieve some work experience while you were there, whether it be a short month or an entire year. I was lucky enough to opt for the latter and it was genuinely life-changing. I managed to make the most out of that experience and it has been a significant boost in my career as I managed to find a job right after graduating. So if I hadn't taken this course, I wouldn't have gained that really crucial industry experience, so I would have missed out on a vital opportunity to increase my employability which really does make a difference these days.
"Overall I really appreciated that the BA English course allowed me to tailor my experience to my interests and provided me with a wide variety of subjects that kept me interested, engaged and feeling like I really tackled a satisfying programme. So for any future students interested in an English degree, I would definitely recommend the course at BU if you'd like to take on something that is both challenging and enjoyable. If you have a passion for English and want to meet some amazing lecturers, value having choice and variety, want a degree that encourages your employability and overall just ensuring you have a great time whilst doing so, I'd say this is definitely the one for you."
Tinu Ogunkanmi, 2021 graduate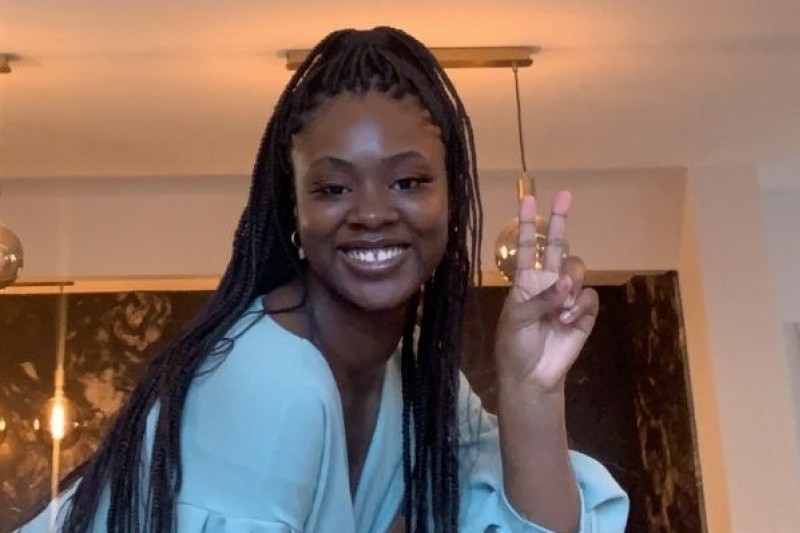 "The course was both challenging and nerve-wracking and at times I questioned my abilities. However I wouldn't change my experience for the world. Everything I learnt somehow coincided with each other and was especially helpful when I was both writing my dissertation (especially Narrative Structures and Children's Literature), and realising what I should do with my life after uni. 
"The support, guidance, and advice I received from my lecturers who were quick and very considerate with their responses to me really resolved for me that the BA English course at BU was exactly where I was supposed to be. 
"What I cherish the most about my time in Bournemouth is the beach. That beautiful beautiful beach, how I'll miss it. I'd never lived by the sea before. I'm glad I got the chance to do so by studying in Bournemouth. Taking walks on the beach with my friends – day and night – was definitely my favourite to do. I'll miss those beach walks the most."
Hannah Osman, 2021 graduate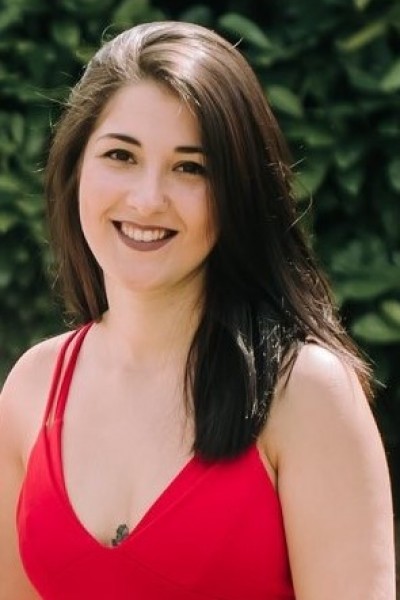 "What originally drew me to Bournemouth University's English course was the wide variety of units and topics that seemed to be offered within the worlds of literature, language and the media and I was not disappointed when I joined the course. I didn't just want a literature degree, I wanted exactly what BU offered and every unit surpassed my expectations.
"Every year the English team bought something new to the table, always providing something exciting to learn about and whilst assignments aren't the most enjoyable part of the course, lecturers always gave plenty of opportunity to showcase different types of academic and creative skills.
"BU's BA English course changed my life in many ways, but one of the biggest was the encouragement given to pursue a yearlong sandwich placement. This placement gave me much-needed experience in a professional working environment and even allowed me to land a graduate job just a week after completing my dissertation. The placement opportunity was yet another reason for picking BU and I truly believe that if the university didn't encourage this, I wouldn't have had the skills ready for the world of postgraduate job hunting.
"I've made many wonderful memories throughout the course and a lot of them I do have the lecturers to thank for. Lecturers become a constant in your life throughout your 3 or 4 years and it's so comforting to know that you have these people who actually become more like friends to turn to in confidence. I truly believe that had I gone to any other university my life would look completely different to what it is now and I'm forever grateful for the opportunities that BU gave me to grow as a person and as an academic."
Lici Taylor, 2021 graduate
"I really enjoyed my time studying BA English at Bournemouth University, especially the lecturers, they really made the content engaging and they really went the extra mile especially during the pandemic when the learning was remote. The content and texts that we covered were all really exciting and engaging and I liked how pretty much anything can be considered a text, so we looked at things from adverts to classic books, video games and you do really have a lot of freedom in this course which you don't have in a lot of other English courses.
"As well as this, I really liked the group work because it introduced me to my course mates who I'm still friends with now. I'd really recommend studying BA English at Bournemouth University because it's a great course, with great lecturers and great content."
Bethany Turner, 2020 graduate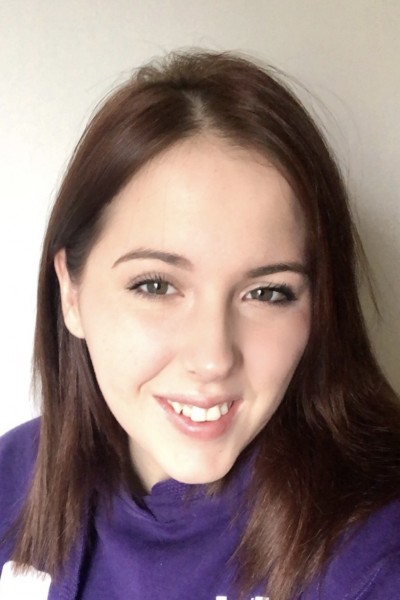 "I enjoyed English and literature all my life but it wasn't until I got the opportunity to explore the complexities and depth that I really felt inspired by this subject.
"BU offers such an extensive range of units that both establish the skills necessary to access English but simultaneously allow for the exploration into social issues, literary histories and English-related debates. Your opinion is welcomed and valued in the lecture hall and disagreement is seen as an expression of liberty rather than a challenge to the lecturer.
"The lecturers are happy to debate and have their minds changed and this understanding that they are not positioned as the infallible source of knowledge makes the experience so enjoyable. The lecturers see their roles as guides, sounding boards, sign posters because they truly value what English stands for at its core. And that is subjectivity and exploration. BU cultivates that exploration and subjectivity I already had and helped me refine and develop it.
"I will never forget my time at BU and I owe the passion that I teach English with today, to the lecturers whose units and enthusiasm inspired me."
Lee Bonham, 2019 graduate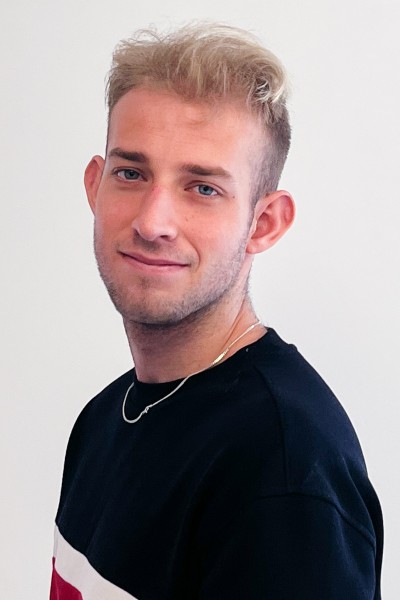 "I choose to study at Bournemouth University as I wanted to balance my job role, relationships, and further educational studying. As I live only half an hour away from the University, and know the area incredibly well, it was the ideal place to study. The variety of topics the English degree covers, from traditional literature study right through to modern marketing and sales techniques, allowed me to develop a wide variety of industry-relevant skills."
"It was truly a pleasure to study in such a supportive and understanding environment. In my final year, I struggled to progress with my dissertation, but the support offered through the academic advisor system allowed me to continue to progress and balance my mental well-being with my studies."
"I would thoroughly recommend Bournemouth University and the English degree to prospective students. Approach the course with open-minded enthusiasm and dedication and you will thrive. Build good relationships with your course mates, the support will be invaluable. I am so fortunate to have made life-long friends, and soon-to-be future housemates with my friends from my time at Bournemouth."
Harvey Hancock, 2013 graduate
"My time at Bournemouth University was transformative for me as a student and a person. Eight years after graduating, I'm a copywriter living in Madrid, Spain, and I wouldn't be here were it not for the support and lessons learned from my lecturers.
"I was congratulated for producing good work, challenged to improve when I fell short, and got an almost daily dose of fascination in lectures and workshops.
"Children's Literature and Gender & Sexuality in particular were fun and engaging units that sparked some fierce debate in workshops.
"However, the BA English course really comes to life in its final year, with some units in particular deserving of a mention. Writing, Editing & Publishing, which focused on how to write great fiction that gets published. Crime & Terror, a creative and analytical look at the literary history of murder most foul. Fact & Fiction, a journalism unit dedicated to the art of creative non-fiction. This one is a must-have for all aspiring writers applying to BU.
"Outside of the classroom, one of the standouts for me was the great level of pastoral care I received from the faculty, who were incredibly supportive in handling my complicated health issues. It really helped me stay on track, especially during some challenging episodes. I'm still in touch with some of my lecturers, one of whom told me to keep writing until I got paid for it. Turns out he was right! The course has only grown in popularity and quality since my time, and I highly recommend BA English, and BU as a whole, to any prospective student."