The Association des Formations Européennes a la Comptabilité et a l'Audit (AFECA) was formed in 1993 by four participating European universities including Bournemouth University. During the subsequent years the membership grew to some 13 participating universities.
Austria - Leopold-Franzens-Universität Innsbruck
France - Université de Bretagne Sud, Vannes
Germany - Friedrich-Alexander-Universität Erlangen-Nuremberg
Greece - Technological Educational Institute (T.E.I.) of Kavala
Hungary - Corvinus University of Budapest
Italy - University of Urbino Carlo Bo
Lithuania - ISM Vadybos Ir Ekonomikos Universitetas UAB, Vilnius
Luxembourg - Université du Luxembourg
Portugal - Instituto Politécnico do Porto
Romania - Universitatea de Vest din Timisoara
Spain - Universidad de Vigo
United Kingdom - Bournemouth University Business School
United States - Southern Connecticut University
Academic profiles
Dr Phyllis Alexander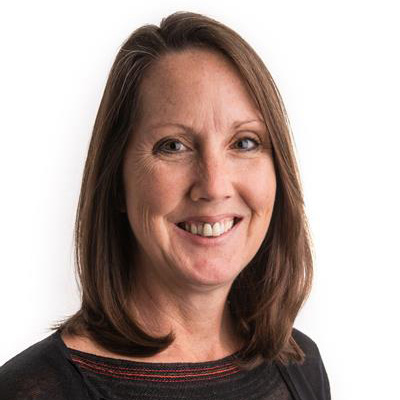 Phyllis Alexander is a Principal Academic in Accounting and Taxation within the Business School of Bournemouth University. She joined BU's Accounting, Finance and Economics Department in 2007 following a successful twenty-year career as a US Certified Public Accountant. Her professional experiences included general accounting and auditing services with a medium-sized public accounting firm followed by international tax consultancy services with a 'Big 4' accounting firm.
Phyllis' research interests include financial and tax literacy, sustainability reporting, corporate governance, and accounting pedagogy. Phyllis has been affiliated with AFECA since 2014 and is a current Vice President. She is also the Principal Investigator for the Association's current Erasmus+ project, Designing Innovative Pedagogy for Complex Accounting Topics (DIPCAT).
Associate Professor Mara Del Baldo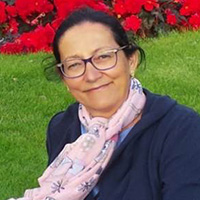 Mara Del Baldo is Associate Professor of  Business Administration at the University of Urbino (Italy), Department of Economic, Society, Politics, where she teaches; Financial Accounting;  Economics of Sustainability and Accountability. Her main research interests include: entrepreneurship and small business; networking strategies; CSR and business ethics; territorial social responsibility; sustainable tourism; financial reporting; non financial and integrated reporting; social and environmental accounting and reporting; accounting and gender; benefit corporation and Economy of communion companies.
Mara is a member of several Italian and international scientific associations. She serves as an editorial board member and a reviewer of a number of scientific journals. She authored several scientific publications, including articles (published in Meditari Accountancy Research, European Journal of International Management, International Journal of Social Ecology and Sustainable Development, International Journal  Society Systems Science, Journal of  Management and Governance, International Journal of Corporate Social Responsibility, Accounting History, Annals of Tourism Research, Accounting History Review), book chapters and conference proceedings.
Professor Dr Eurico Lima Basto
Silvia Ruiz Blanco, Researcher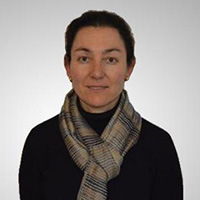 Silvia Ruiz Blanco has developed her academic career at the University of Vigo from her beginnings as an assistant to her current position as associate professor. Her main research line is corporate social responsibility communication and she has published in well-know and recognised journals.  She has also participated or coordinated various learning projects at the University of Vigo, related to the adaptation to the European Higher Education Area as well as the use of new technologies in teaching. Since 2006, she has collaborated in several similar European projects, as the current DIPCAT: Intensive study programs and ILPA (Erasmus+).
Dr Rodica-Gabriela Blindisel
Rodica is a graduate of the Finance Department within the Western University of Timisoara. She has a PhD in Accounting and she has expertise in Financial Accounting, Public Sector Accounting and International Public Sector Accounting Standards. Rodica is an Associate professor at the Faculty of Economics and Business Administration - West University of Timisoara, member of the Body of Expert and Licensed Accountants of Romania (CECCAR). She has post-doctoral studies in Economics and different courses in education practice. In 1995 she obtained a PhD scholarship at Nottingham Trent University. Her qualifications allowed her to teach many accounting subjects and to work in the research area of accounting field. She published books and articles in international recognised journals, taking part of research teams in different educational and research projects.                  
Professor Dr Ovidiu-Constantin Bunget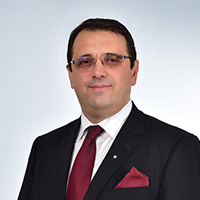 Ovidiu has a degree in Economics and Law, and a PhD in Accounting. He is an accountant, financial auditor, tax advisor, member of the Romanian Association of Accounting. Ovidiu studied in Romania and France, is a graduate of the Institute of Economic and Accounting Techniques in Toulouse, France and attended lectures on the International Accounting Standards of Social Sciences at the University of Lille II; he also graduated postgraduate studies in the field of accounting and assessments in Romania.
Between 1995 and 2002 he has been a consultant of PriceWaterhouseCoopers and participated in numerous audits (statutory and IAS), due diligence, reorganization and bankruptcy, gaining expertise in the field of machine industry, food and chemical industry. He is also an expert pair at Agence pour l'Evaluation de la Qualite de l'Enseignement Superieur en Communaute Francaise (Bruxelles). Currently, Ovidiu is a professor at the Faculty of Economics and Business Administration within the University of Timisoara-Head of Accounting and Auditing department.
Professor Dr Francesca Maria Cesaroni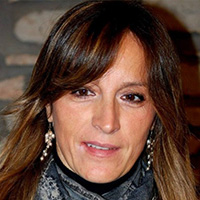 Francesca Maria Cesaroni is Full Professor of Business Administration at the University of Urbino Carlo Bo (Italy), Department of Economic, Society, Politics, where she teaches accounting and entrepreneurship and small business. Her main research topics include SMEs, entrepreneurship, financial communication, small business financial management information, family firms. Since 2012 she is member of AFECA (Association de Formations Européennes à la Comptabilité et à l'Audit). She is the Director of the Research Centre on Entrepreneurship and Small-Medium-sized firms, University of Urbino, the Italian vice-president for ECSB-European Council of Small Business and the co-editor of the journal Piccola Impresa/Small Business.
Dr Cristina Circa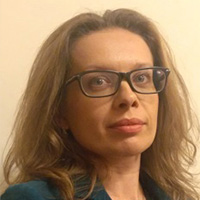 Cristina graduated at the West University of Timisoara and has a PhD in accounting. Her teaching portfolio includes Basic Accounting, Financial Accounting, Management Accounting and Financial Reporting, with Romanian, German and English as a teaching language. Prior to being an academic, Cristina built her professional career in accounting and auditing firms, and is also a former financial controller of EU funded projects. Besides her teaching and research activities, she is still involved in the implementation of several EU projects supporting entrepreneurship. Her current research areas are management accounting and accounting education.                  
Professor Dr Valdonė Darškuvienė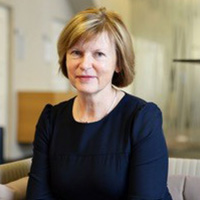 Valdonė Darškuvienė is professor of finance and Vice-President for Research at ISM University of Management and Economics, Vilnius, Lithuania. She is a member of Doctoral Committees in Management and in Economics, doctoral dissertation advisor, and reviewer. Apart from research management, she teaches advanced courses in corporate finance & financial markets as well as finance for managers and executives, at in-company trainings et al. Research interests are in the interaction of the fields of corporate governance and finance, she has published on employee financial participation, privatization and market development factors and processes. As part of international researchers' group she has worked on PEPPERS Report, cooperated with ETUI-REHS (Brussels), etc. Her research has been supported by international grants. She is a member of several professional bodies, has served as company board member and used actively her professional expertise in business consultancy.
Valdonė Darškuvienė has been involved in AFECA since 2003, teaching international students groups, delivering workshops on her research topics, serving as AFECA president for the past four year period.
Robert Day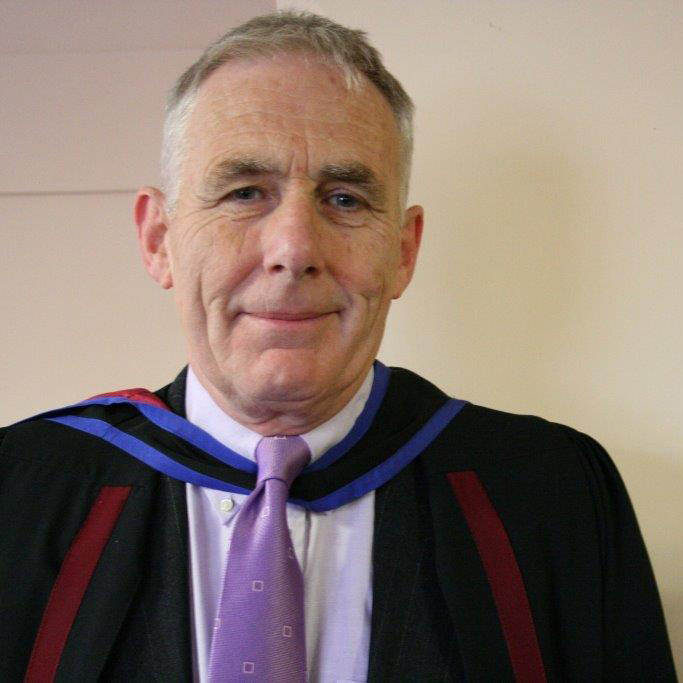 I hold three degrees from the London School of Economics and Political Science. Following some years as an investment manager for an international group of companies, I have spent 30 years in university education during which time I was a senior lecturer and then Director of the Centre for Corporate Governance and Regulation at Bournemouth University where I am currently a research fellow. I am also a fellow of the Southampton Business School and have acted as consultant to a variety of organisations. I have taught and presented research papers extensively throughout the world in the area of corporate governance and corporate responsibility. I have supervised 8 successful PhD's and have some 24 publications in accounting, ethics and corporate governance journals. I was one of the founding members of AFECA in 1993.
Dr Imen Derouiche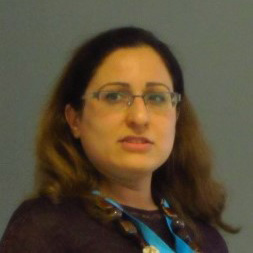 Imen Derouiche is a senior researcher in Auditing and Accounting at the Center for Research in Economic Analysis (CREA) of the University of Luxembourg. She holds a PhD in management studies (with major in accounting) and a master of accounting (2004) obtained from the University of Tunis (2015). She also holds a Chartered Certificated Accountant certificate (2001) and has worked as external auditor for many years. Her research interests are related to corporate governance, corporate policies, voluntary disclosure, and risk reporting.
Michael Dimmer
Michael Dimmer is a Research and Teaching Associate at the School of Business, Economics and Society of the Friedrich Alexander University of Erlangen-Nürnberg (Germany), where he is working at the Chair for Accounting and Auditing. He is part of the DIPACT-project since 2018. His main areas of research include the frequency and timing of disclosures in the EDGAR system as well as the effects of changes in international accounting on public interested entities in Germany.
Associate Professor Alin-Constantin Dumitrescu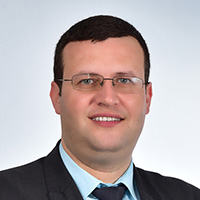 Alin is a graduate of the Finance Department within the West University of Timisoara and has a Master Degree in Accounting expertise and company valuation. His qualifications include: Associate professor at the Faculty of Economics and Business Administration, Audit Partner at A.B.A. Audit Timisoara, Certified financial auditor (CAFR Member), member of the Body of Expert and Licensed Accountants of Romania (CECCAR). He attended lectures of the Association de Formation en Comptabilite et Audit, organized in France (2003).
His diverse qualifications allowed him a vast area of practice, ranging from being a teacher to financial audit consulting, IFRS, Financial audit and Internal audit. He published articles in these areas and is a lecturer within CECCAR and CAFR.  
Currently Alin has 16 years of experience in teaching accounting, auditing multinational companies and national companies, managing around 50 engagements every year in areas like financial audit and financing accounting (RAS and IFRS).
Dr Hany Elbardan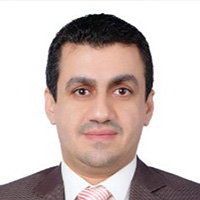 Dr Hany Elbardan has a PhD in accounting (Brunel University), MSc and BSc (Hons) in accounting (Alexandria University). He is a Senior Lecturer in Accounting and Finance in the Business School within the Faculty of Management of Bournemouth University. Before joining Bournemouth University in 2017, Hany worked as an Assistant Professor at American University in Kuwait (2015-2016), a visiting lecturer at Roehampton University (2013-2014), a part-time lecturer at Brunel University (2012-2015) and as a senior teaching assistant at Alexandria University, Egypt (1998-2009). In addition to his university work, he acted as a consultant at GHEM consultants, UK (2015-2017).
His research interests include accounting, accounting information systems, ERP systems, internal and external auditing, internal control, risk management, managerial accounting and Corporate Governance. He has published his research in refereed international journals such as Information Systems Management, Journal of Enterprise Information Management, Journal of applied Accounting research and international Journal of auditing. He has presented most of his research papers at international and regional conferences such as Accounting and finance association of Australia and New Zealand, British Accounting and Finance Association, Americas Conference on Information Systems.
Professor Dr Belén Fernández-Feijóo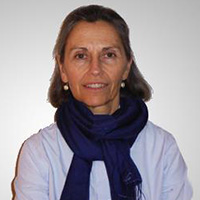 Belén has long experience as an associate professor in the University of Vigo. Her main research line is corporate social responsibility communication and she has published in well-know and recognised journals, such as Journal of Business Ethics, Corporate Social Responsibility and Environmental Management, Business Strategy and the Environment, Journal of Cleaner Production, among others. Since 2006, she is the coordinator of the University of Vigo in several similar projects, as the current DIPCAT: Intensive study programs and ILPA (Erasmus+). 
Assistant Professor Sabine Graschitz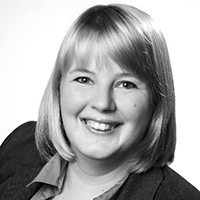 Sabine Graschitz works for the University of Innsbruck since 2012 and obtained her PhD in Management in 2015. Her main research areas are Auditing and Accounting Education. She has coordinated the Erasmus+ strategic partnership International Learning Platform for Accountancy and is active team member within the Erasmus+ strategic partnership "Designing Innovative Pedagogy for Complex Accountancy Topics".  Her most recent research project, that is sponsored by the Austrian National bank, deals with audit oversight and stability of financial market. In June 2019 she will be awarded for being on the shortlist of the Austrian Federal prize "Ars Docendi" for the ILPA project and its implementation.
Professor Dr Klaus Henselmann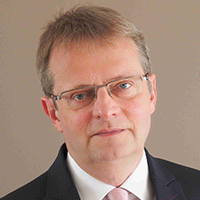 Klaus Henselmann is Professor for the Chair of Accounting and Auditing at Friedrich-Alexander-University Erlangen-Nürnberg (FAU), Germany. His main research interests are financial statement analysis, company valuation, auditing, digital financial reporting and computerised text mining. Beyond teaching and research, he serves as a strategy counsel of XBRL Germany and holds seminars for the Federal Chamber of Chartered Tax Advisors. As member of a working group from BStBK and IDW he helped to develop valuation standards for SMEs. He has many years of experience on the executive board of the European Association of Certified Valuators and Analysts and for the committee at the Chamber of Chartered Auditors responsible for the federal exam.
Professor Robert Kirsch
Dr Kirsch holds a PhD in Accounting with a Minor in International Business from the University of South Carolina (1986), an MBA with a Finance Concentration from the University of South Carolina (1982), and a Master in International Relations from the University of South Carolina (1977). He also holds a PhD in Middle East Area Studies with a Political Science Concentration from Dropsie College, now a part of the University of Pennsylvania (1974). His BA in German is from Duquesne University, Pittsburgh (1965). His main research interests are international accounting history, international accounting standards and harmonization; globalization of disclosure requirements.
Dr Dimitrios Kourtidis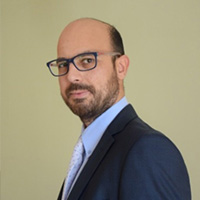 Dr Dimitrios Kourtidis is an Assistant Professor in Department of Accounting and Finance, in International Hellenic University, Campus of Kavala. He received his PhD in Finance from Glasgow Caledonian University and he holds a Master degree in Finance and BSc in Accounting. He worked in the Ιndependent Authority for Public Revenue in Greece.
His teaching experience includes Financial Accounting courses in postgraduate and graduate level in Hellenic Open University, Open University of Cyprus, and Eastern Macedonia and Thrace Institute of Technology. He has published a number of well received papers in academic journals and he is active on the conference scene. His current research interest is Behavioural Finance.
Egidijus Kundelis
Egidijus is a tax advisor with 18 years of professional experience. He has a vast experience in tax due diligence, international tax structuring and corporate taxation projects for both Lithuanian-based and foreign multinational companies. He has advised an number of inbound investments to Lithuania as well as assisted Lithuanian investors in expanding their activities abroad.
Egidijus holds an executive MBA from the Baltic Management Institute (Vytautas Magnus University, with HEC Paris, CBS, Copenhagen, NHH, Bergen, LSM, Louvain), Bachelor in Business Management and Administration from the Vilnius University and is a member of ACCA (Association of Chartered Certified Accountants). He is currently a doctorate student at ISM University of Management and Economics. The area of Egidijus' scientific research is related to corporate tax avoidance: Assessing Base Erosion and Profit Shifting (BEPS) and its Countermeasures Impact on Companies in Small Open Economies.
Associate Professor László Péter Lakatos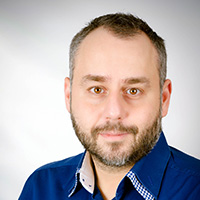 László Péter Lakatos is associate professor of the Financial Accounting Department at Budapest Corvinus University. László's main research area is group accounting and financial instruments. Beyond his university duties, László is the member of the Hungarian IFRS review committee and the Board of the judiciary experts. He is also the member of the public body of the Hungarian Science Academy. He is the chief examiner for IFRS exams both for auditors and for accountants. László is also practicing as an auditor. His main focus in this is on financial institutions and public entities. He works closely together with one of the big four firms in the Middle-East both in technical accounting issues and in educating auditors and clients. László is currently the serving president of AFECA, a more than 20 years old organisation for academics and universities working in the filed related to accounting.
Professor Athanasios Mandilas

Athanasios Mandilas is professor in the Department of Accounting and Finance of International Hellenic University, Campus of Kavala (former Technological Educational Institute of Eastern Macedonia and Thrace). He is also visiting professor at the University of Luxembourg. He received his PhD in Accounting from Pantion University (Athens) and he holds a Master degree in Tourism Management and BSc in Economics. He was also Regional Chief Financial Officer in a large multinational corporation. He has published more than 90 papers in scientific journals, conference proceedings, books and book volumes under review both in Greece and abroad. His research interests focus on international financial reporting, corporate responsibility reporting, accounting education and accounting information systems.
Associate Professor Annie Oliver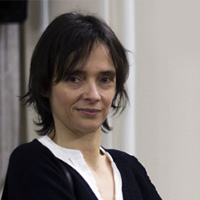 Annie Oliver is associate professor of economics and management option finance and control at the Institute of Management, Bretagne Sud University. An educational professional with more than 20-years of teaching expertise in decision support software and business intelligence, database design, computer programming and modeling. Annie is a Training manager for specialised Masters in accounting, control and audit, and in management control and information systems and project coordinator in business intelligence. Annie has over 10 years' experience in ERASMUS+ and AFECA: ILPA project and DIPCAT project.
Professor Dr Rudolf Steckel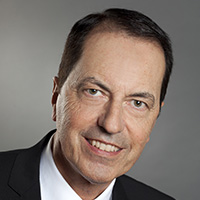 Rudolf Steckel is Professor for Auditing within the Faculty of Business and Management of the University of Innsbruck. He is head of Department of Accounting, Auditing and Taxation and chairperson of the Faculty Council of the Faculty of Business and Management. He worked for nine years in the Austrian Auditor Supervisory Authority and was Chairman of the Authority for four years. He was also working many years as a member of the Austrian Financial Reporting and Auditing Committee (AFRAC). Rudolfs' research interests include auditing, financial reporting, group accounting and business valuation. Rudolf is a member with AFECA since 25 years and was project coordinator of the last very successful AFECA Erasmus+ project, International Learning Platform for Accountancy (ILPA).
Associate Professor Katalin Szekacs
Katalin Szekacs is Associate Professor of the Management Accounting Department at Budapest Corvinus University. She has a long experience in teaching and researching comparative and international accounting. Her research interests include: International Financial Reporting Standards, with special interest in Financial Instruments and lease accounting; modern cost accounting and strategic management accounting. She is member of the AFECA (Association de Formations Europeennes a la Comptabilite et a l'Audit) for more than 20 years, a certified accountant and member of the Hungarian Chamber of Auditors.
Dr Tuan Vu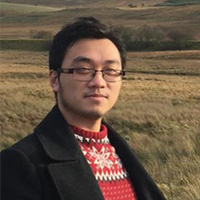 Dr Tuan Vu has a PhD in accounting, MSc and BA (Hons) in Accounting and Finance (University of Exeter). He has joined Bournemouth University in September 2017 as a Lecturer in Accounting and Finance. Prior that he had held a position as a part-time lecturer at the University of Exeter on various Accounting and Finance modules.
In addition to his university work, Tuan was working as a financial analyst at the Ministry of Finance in Vietnam while he completed all the exams for Chartered Financial Analyst (CFA) qualification. Tuan's research interests include Accounting information and Stock Markets (including value relevance and decision usefulness), Financial Reporting of Corporate Pension schemes and Corporate Governance.