The Digital Pedagogies Framework has been developed as part of an integrated plan for digital and online pedagogies to support staff at BU in their preparation for online and blended teaching. The framework is an instrument to support staff in the development and delivery of their online and blended pedagogies. The current version has been revised based on the experience of the academic year 2020/2021 and is aligned with the Fused Digital Pedagogy model.
This framework has been devised to offer a structure for enhancing the design and development of our education standards and further excellence in our inclusive education practices. The framework also outlines key content areas with suggested pedagogical approaches to promote an inclusive and engaging learning design. It provides a recommended baseline for each of its themes including a theme focused on staff development and support.
The baseline is to further enhance the consistency of the student learning experience and help further the quality of teaching delivery and assessment requirements in our units on Brightspace. The framework aims to promote staff digital literacy at BU within the context of our Virtual Learning Environment and in turn increase the opportunity for students to enhance their digital skills through active engagement with digital learning tools in their unit. The framework encourages development of students' much needed soft skills.
FLIE will review the Peer Observation form to incorporate the principles of the framework and to align with other education quality review practices.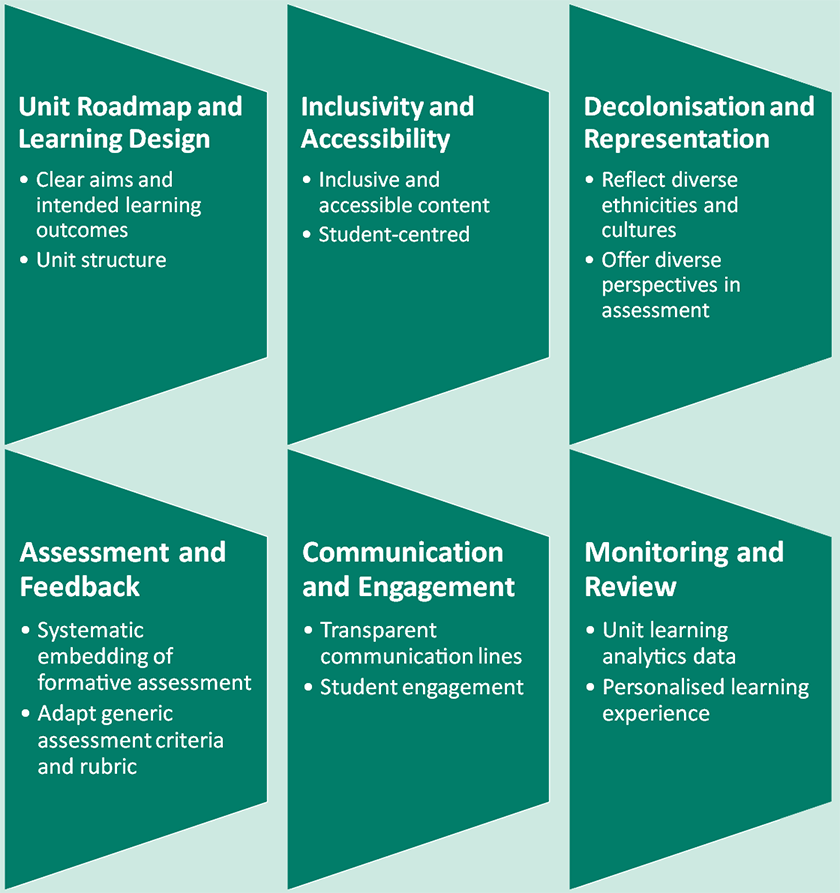 Unit Roadmap and Learning Design
Inclusivity and Accessibility
Decolonisation and Representation
Assessment and Feedback
Communication and Engagement
Monitoring and Review