BU's busy calendar of events sees us engage with thousands of people in the local community and further afield. Coupled with our successful partnerships, this helps connect society with our research as well as local and international organisations, businesses and employers. It's also integral to our commitment to stimulating economic growth in our region as part of our knowledge exchange strategy.
By promoting innovation, creativity and an exchange of expertise and ideas, we continue to increase collaboration and facilitate wider networks.
---
Festival of Learning and Global Festival of Learning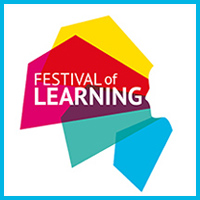 Thousands of people enjoyed free events and activities which took place during Bournemouth University's sixth Festival of Learning.
The festival ran from Saturday 16 to Wednesday 20 June which aimed to bring learning to life and shared BU's research and expertise in engaging and accessible ways.
Events included a Festival for the Family at BU's Talbot Campus, talks at AFC Bournemouth and the Royal National Lifeboat Institution, and a range of professional development and learning opportunities.
Exhibitions, performances, talks and workshops – covering everything from digital health technology to the impact of Brexit on local businesses and the future of British seaside piers – were also on offer.
Biological anthropologist, broadcaster and author Professor Alice Roberts said: "I think events like the Festival of Learning is just what universities should be doing – they should be throwing open their doors to the public and showing people what goes on inside a university.
"We are engines of knowledge, the sources of amazing stories so there's a cultural enrichment that can happen."
The festival was preceded by the Global Festival of Learning, which took place in India, China, Europe and ASEAN (Association of Southeast Asian Nations).
See more highlights from the Festival of Learning 2018
---
Festival of Enterprise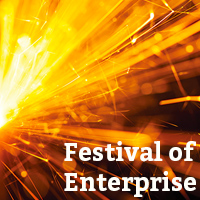 The annual Festival of Enterprise started in 2015, and has since hosted a range of events connecting entrepreneurs, local businesses, and health professionals – and even hosting a UK film premiere.
The 2017 incarnation saw workshops and events touching upon branding and culture, business growth and innovation. It also welcomed schools and colleges to a series of workshops in collaboration with Dorset Chamber for Commerce and Industry and local companies.
Find out more about the festival
---
BFX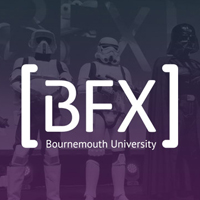 Launched in 2013, BFX celebrates the visual effects, animation and gaming industries – all areas in which BU students excel.
Incorporating a student competition hosted by our National Centre for Computer Animation (NCCA), the event takes place over a week-long period, incorporating a range of speakers, workshops, exhibitions, a careers fair and film screenings.
Renowned speakers from leading effects and games studios showcase leading-edge work at the festival. This included blockbusters such as Guardians of the Galaxy II in 2017 – and the previous year saw a homecoming for BU graduate and Oscar winner Mark Ardington, talking about his work on sci-fi thriller Ex Machina.
More than 60 BU graduates worked on films shortlisted in the Visual Effects category at the 2017 Oscars. Find out more about BFX.
---
Festival of Design & Engineering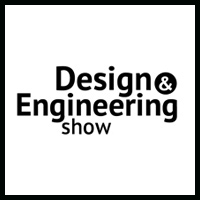 This annual exhibition of final year projects by Design and Engineering students (previously known as the Design & Engineering Show) showcases an array of designs, models and prototypes from the next generation of talent.
Many of our students' projects are the direct result of industry collaboration – offering solutions to real-life problems. These are frequently based on issues encountered during students' placement years.
Visit the festival's website to find out more about the work on display in 2017 and previous years. The event will return in 2018 on 22, 23 and 25 June.