Students graduating from Bournemouth University's Faculty of Science & Technology were given advice for life during their Award Ceremony.
During four days of graduation ceremonies, around four thousand students will receive their Diploma, Bachelor, Masters or Doctorate awards. Two honorary degrees were also awarded from the Faculty of Science & Technology to Lawrence Vincent and Roy Spragg in recognition of their achievements.
Throughout his long career Lawrence Vincent has worked with young people and students both in the UK and the US, and is currently the Principal and Chief Executive of Bournemouth & Poole College, one of the largest colleges in the UK. For his contributions he was recognised with an Honorary Doctorate of Education. He spoke about his passion working with charity, Mindset and preparing the next generation for their future careers.
In his award acceptance speech he gave advice to BU's fresh graduates. He said: "My final message to all of you students today, and my own children, is follow your heart, take calculated risks in your career, be prepared to fail and – above all – be patient. It will take time to find the path that is right for you."
The second ceremony of the day saw hundreds more students receiving their awards in subject areas such as archaeology, forensic sciences, geography and psychology. In the afternoon event, Roy Spragg's contribution to business and to BU was recognised with an Honorary Doctorate, Doctor of Education. Roy has served as a Director and Board Member for some of the UK's biggest financial institutions, and made a valuable contribution to the university as a BU Board Member too.
When asked what advice he would give to the students graduating today and going out into the world, Roy said: "Throughout my career I've taken one step at a time in what I've done and never really looked all the way forwards as to what might be, but I found everything I did as a child and found stimulating and went to the next step.
"I think that if you take that sort of approach that any sort of job you do is important and you do it well, you will find that you will get rewards along the way."
Vice-Chancellor, Professor John Vinney, and his BU colleagues will be congratulating every student who crosses the stage this week. He said: "Graduation is one of my favourite times of year, as it is a chance to stop and celebrate the achievements of our excellent graduates, who have worked hard during their time at BU and thoroughly deserve their awards."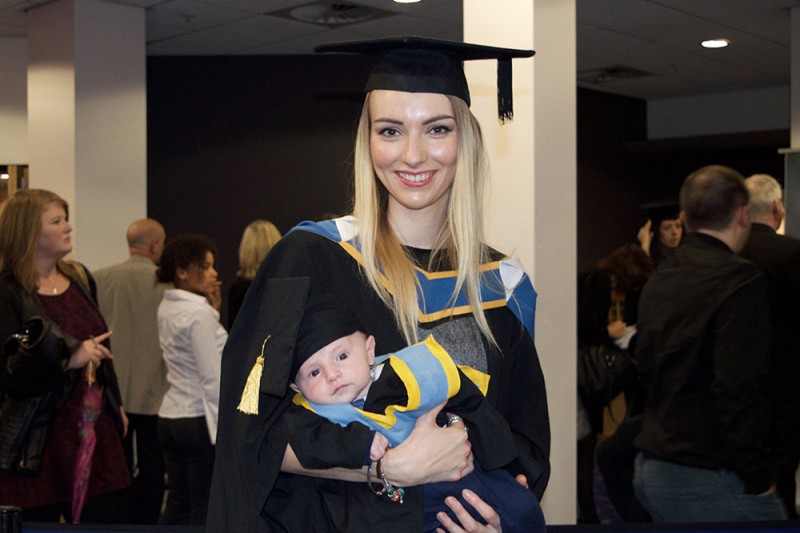 Graduates collected their awards in front of an audience of family, friends and staff. For those who couldn't make it on the day, all the ceremonies are being streamed online and Thursday's ceremonies so far have been watched by 1,300 viewers from 29 different countries including Tunisia, Colombia and Kuwait.
Watch our Faculty of Science and Technology round-up video: 
A short video capturing some of the atmosphere surrounding the Faculty of Science and Technology graduation ceremonies.