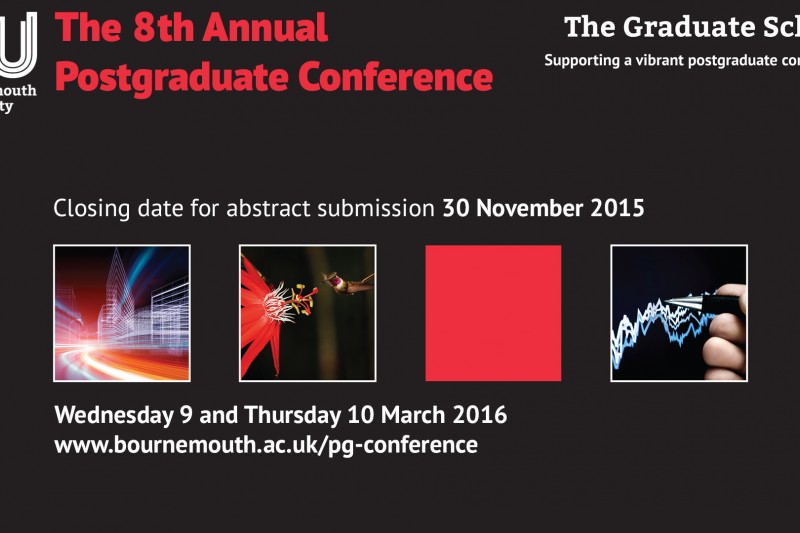 BU's Annual Postgraduate Conference is an opportunity for postgraduate researchers and postgraduate taught students to showcase their work and promote their research. The conference runs over two days and is open to all of our postgraduate students, as well as academics and other members of BU staff.
Attending the conference is a great opportunity to engage with fellow postgraduate students and find out more about the exciting and fascinating research that is happening across BU.
This year the conference is being held on Wednesday 9 and Thursday 10 March 2016 at the Executive Business Centre, Lansdowne Campus.
The call for abstracts is now open and the closing date is Monday 30 November 2015 - full details about how to submit can be found on the website.