To launch a new series of Global BUzz events with Global BUzz India, we're celebrating Diwali – the festival of lights – in style on Wednesday 11 November. Throughout the day there will be henna, food and merchandise stalls on the Talbot Campus as well as live music and dance performed by BU students.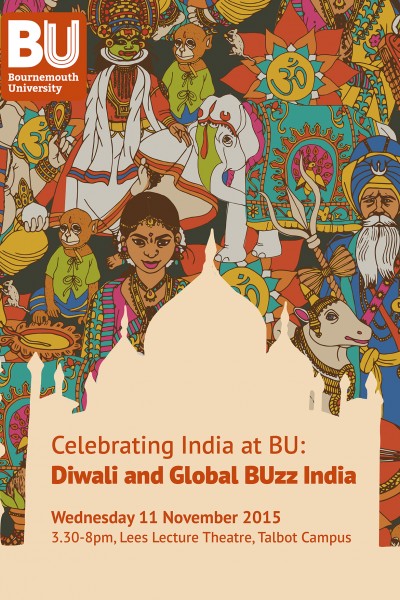 The event – designed and presented in partnership with students from the Bournemouth Bharatiya Club – is an opportunity to showcase our on-going research and engagement with the Indian subcontinent, as well as to hear about the experiences of our students in and from India.
There will be a traditional Indian greeting at 3:30pm in Lees Lecture Theatre, Poole House. Followed by a formal programme of talks in the Lees lecture theatre from 4pm, led by with key note speaker Indian author and poet, Meena Kandasamy. Afterwards there will be the opportunity for informal networking and to sample some traditional Indian cuisine.
This free event is open to all staff and students to attend – register for the programme of talks online.