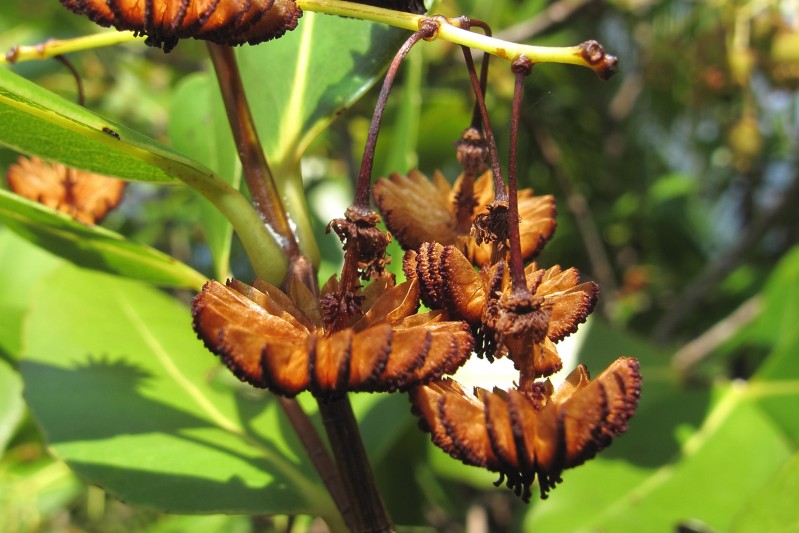 Ecological work undertaken by BU's Dr Andrew Whittington, a senior lecturer in Forensic Science and lead researcher, Dr. Chris Kaiser-Bunbury, from TU Darmstadt University in Germany, has found a link between the restoration of ecosystems and pollination network resilience and function.
 
The research, which is due to be published in international weekly science journal, Nature, used a large-scale field experiment to demonstrate that not only is species diversity altered by restoration and removal of invasive alien species – but that the underlying biostructure becomes more resilient through the process of restoration itself.
 
Ecological restoration became a separate ecological field in the 1980's, whereby scientific study supports ecological restoration as a practice. Ecological restoration sees the renewal of ecosystems and habitats damaged and affected by human intervention, providing unique insight into understanding the ways in which ecosystems work.
Habitat restoration and pollination observations were conducted on four inselbergs, or isolated rock mountains, on the Seychelles island of Mahé. The largest of the Seychelles archipelago, Mahé's forests have rare endemic plants found only in the Seychelles, such as the critically endangered Jellyfish Tree. Insect and plant identification was carried out in the Seychelles, Germany and UK with taxonomic assistance from colleagues in institutions across the globe with analysis being mainly carried out in Seychelles and Germany.
Dr Andrew Whittington, a senior lecturer in Forensic Science at BU who worked on the project, said: "In a nut-shell, the project looked at quantifying habitat restoration in the Seychelles, using complexity of pollinator-plant interaction networks as a 'success' marker. My role was to identify pollinators, particularly flies, and provide background data on pollinators and compile the pollinator data ready for matrix analysis.
"The important message underpinning this research is a conservation one. It has been well known that habitats 'bounce' back after restoration and endemic plant diversity is boosted by removal of exotic species. That we can mobilise the pollinators by restoration efforts as well is remarkable and new and demonstrates that habitat restoration is more than a superficial improvement."
 
Dr Chris Kaiser-Bunbury, Lead Author of the study said: "Insect taxonomists with a broad ecological understanding of biotic interactions are key partners in interaction network research. As network ecologist I rely on project partners like Andrew for their taxonomic expertise on plant-pollinator interaction data, which is particularly challenging in relatively understudied groups of insect pollinators and tropical and remote island ecosystems. "
 
"We show that restoration, the removal of invasive alien plants, benefits pollination, improving ecosystem processes and functional resilience even in a relatively short time. The increased fruit production measured in restored plant communities is promising for a successful restoration trajectory towards self-sustaining native plant communities."
 
The study can be found in the most recent edition of the Nature journal, found at: http://www.nature.com/