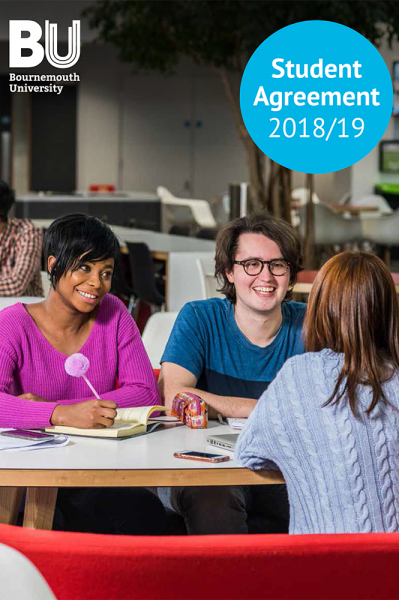 Our new rules, policies and procedures have been published for the 2018/19 academic year. 
This includes (but is not limited to) documents such as the assessment regulations for your course, organising placements, payment of tuition fees and what to do if you feel your circumstances could affect your assessment results. It's important that all BU students - returning and new students at all levels of study - familiarise yourselves with any changes that will come into effect from the start of the 2018/19 academic year.
We have put information about our rules and regulations in an agreement to help you find them. The Student Agreement forms the basis of the contractual relationship between you and us so please read through this agreement before you register online before the start of term, when you will be asked to confirm that you have read, understood and agree to it. 
A summary of key changes between 2017/18 and 2018/19 is also available to help you understand what has been updated.
You can access, download and save copies of the 2018/19 Student Agreement, summary of changes and all BU policies and procedures on our important information page at www.bournemouth.ac.uk/important-information. You can also access previous versions of the Student Agreement and summary of changes on our Student Agreement archive webpage.
If you have any questions, please contact your Programme Leader, your Programme Support team, AskBU or SUBU Advice. 
If you need to access the previous versions of policies and procedures, please email [email protected].