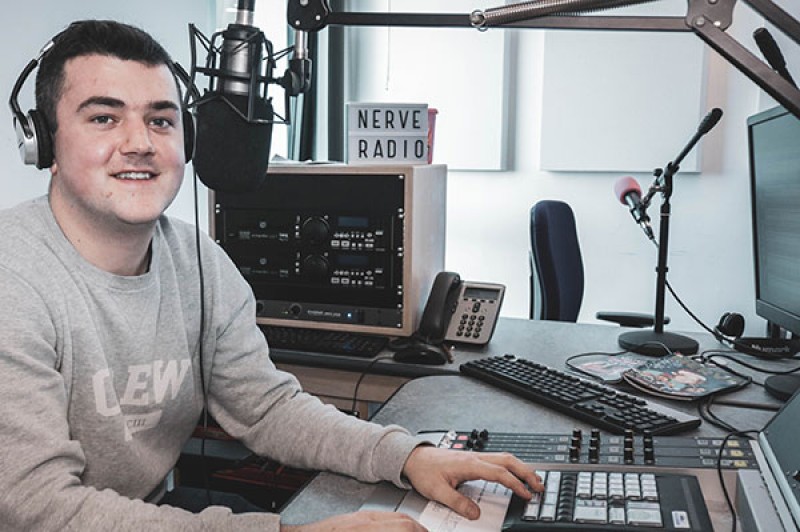 The student-led radio station, Nerve Radio, part of SUBU's Nerve Media is all set to simulcast on Hot Radio 102.8 FM from 9pm-11pm, each Monday from 4 February.
The Nerve Radio team can typically be found broadcasting online, and twice a year they take over an FM channel, so they're no strangers to providing fun and great music to the community.
This collaboration with Hot Radio, a community radio station for Poole and the surrounding area, is the first time our students will have the opportunity to broadcast to a wider audience on a regular basis.
Chuck Adolphy, Station Manager of Nerve Radio, shared: "This partnership is so exciting for Nerve. It gives students a platform to get their voice heard on FM radio, which is huge. It really feels like the group working at Nerve this year are going to leave their mark on the station for years to come, which fills me with immense pride in the team."
This is a great opportunity for our students working in the Nerve Radio team as they prepare to enter the communications and broadcasting industries. Head online to find out how you can get involved with Nerve and how this work can earn you points towards the BU Global Talent Programme.