A degree in sports can take you in many different directions.
Bruce Braham, Senior Lecturer at BU, hosted a talk for current sports students with talks from alumni on their experiences since entering the sports industry and professional world.
The Sports degree students were joined by Ben Tuck, Lucy Owen and James Lee - all BU students or alumni, to learn about their journey into the sports industry.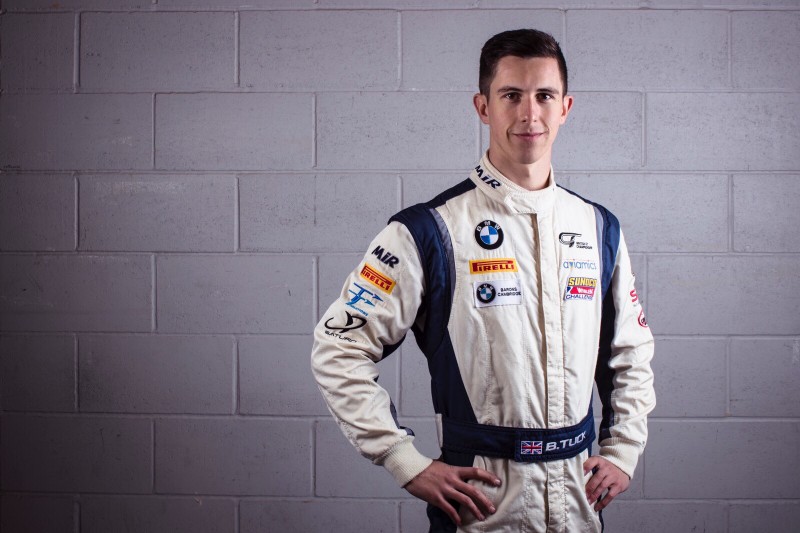 Ben Tuck
Ben Tuck who is currently studying BSc (Hons) Sports Psychology and Coaching Sciences at BU has already started stepping his way into the industry through motor racing.
Ben has worked extremely hard to break into this competitive sport. Starting out with no links within the industry proved to be a real challenge that he willingly took on, saying that this only made him more determined to succeed.
Ben had to gain his own sponsors by contacting agencies to have promotional videos made and sending them to companies in the hope that they will want to sponsor him. Ben has since been contacted by many teams about his 2019 racing plans and is currently in negotiations to finalise his racing for this season; he will most likely be competing again with BMW.
In order to do so, he has created his own brand from scratch inclusive of logo/branding and social media, with the ultimate goal of competing in endurance motorsport racing, races that cover a large distance in one single event, testing the endurance of the drivers.
Also speaking was Lucy Owen, a BU Sports Management graduate. Lucy always had an interest in sport and aspired to follow a business and management path within the industry.
Following her placement year as a Research Assistant at Sports Marketing Surveys (now Nielsen) - where she was able to build her professional network of contacts - Lucy's first graduate role was working for a small PR agency doing digital marketing for Sky Sports. 
After working in this role for just over a year, an colleague from her placement year recommended her for a role at a sports marketing agency, where she has since progressed to Senior Account Manager working on a global Formula 1 sponsorship account.
She has since been able to travel around the world, managing brand projects including CSR campaigns and title sponsorship activations.
Lucy's journey shows the range of roles available in sports and the importance of networking with her advice to simply 'be nice' to everyone you connect with, as it'll pay dividends in the long run.
The final speaker of the day was James Lee. James studied BA (Hons) Event Management, at BU and was also involved with a range of extracurricular activities - including running the BU boat club.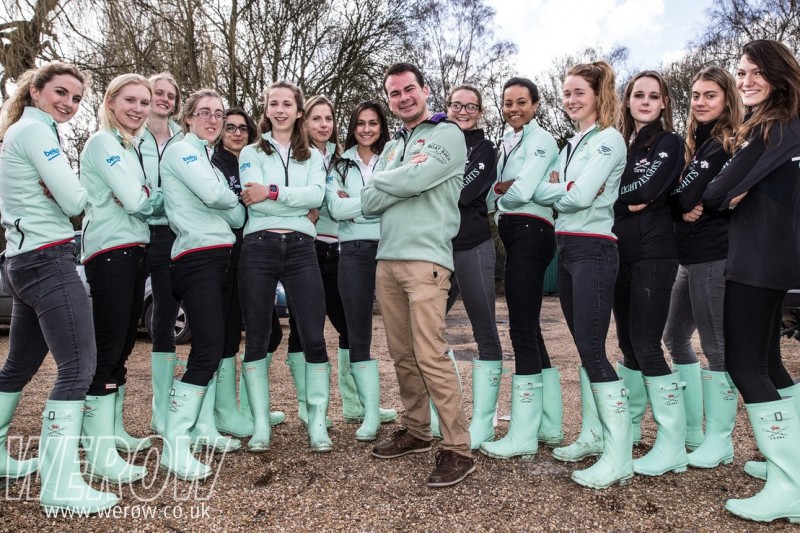 alumni James Lee
James followed his sporting aspirations and passion for rowing in his placement year, working on the rowing programme. at British Universities & Colleges Sport (BUCS), working on the rowing programme.
This helped him secure a graduate role in the GB Rowing Team Office, where he worked for over 3 years before returning to BU study MSc Sport Management at BU to further his knowledge in the sports industry.
James said: "Don't be afraid to put your career on hold to go back and study - you won't regret it!"
After graduating from his postgraduate degree he used what he had learnt while writing his thesis to help him get a role with Cambridge University working as the Coordinator for the Women's Rowing Team. In this role, James had the opportunity to work with athletes and the Oxbridge annual Boat Race - and witnessing the team go from sinking in 2016 to being crowned champions in the following 2 years. 
He is now responsible for supporting all of the sports clubs at Cambridge University. As part of the Sports Club Team at Cambridge, James contributes to the development of effective support structures for sports clubs to promote good practice and advance standards, health and safety, finance administration, facilities, opportunities and service for students.
If you're interested in a career in the sport industry, why not choose BU? Take a look at our undergraduate and postgraduate sports courses. We also have number of Open Days you can come along to and speak with staff and students about the course and your opportunities.