BA (Hons) Marketing Communications students were invited to reflect on branded litter in public spaces through a photography competition. 
The activity was organised by their tutor Dr Tauheed Ramjaun and aimed to get students thinking critically on the occurrence of brand related litter in their environment.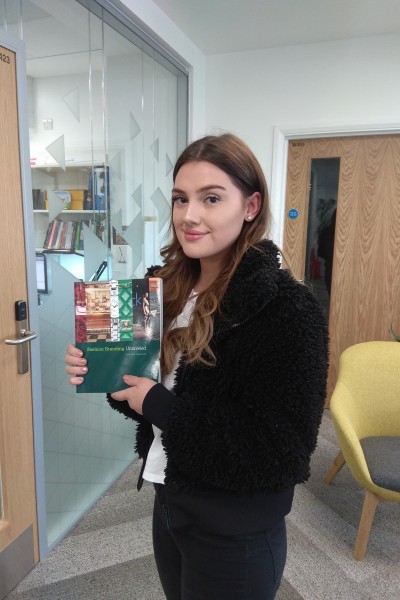 Students were asked to take pictures of scenes which they interpreted as branded litter and to provide a short reflective piece on how they felt about it. 
The winner of the contest was Caitlyn Walters, who wrote about a receipt she found on the floor. 
In her winning entry she wrote: "What struck me about this scene, was the fact it had obviously been dropped or fallen out of someone's pocket, yet still managed to be doing the Co-op a favour because you can clearly see the opportunity to fill out their store experience with the chance of winning £250 Co-op voucher.
"Therefore they are getting 'free advertising' space on this pavement even though it is now seen as 'litter'."
Caitlyn was awarded a signed book as the winner of the first branded litter photo competition.
Dr Ramjaun, who researches branded litter, said that he was pleasantly surprised with how some students engaged enthusiastically with this activity. He now aims to make this contest a regular feature of his programme and potentially extend it to the wider campus community.  
Find out more about studying BA (Hons) Marketing Communications at BU.