Bournemouth University has been ranked 55th in the first Times Higher Education (THE) University Impact Rankings. The Times Higher Education measured universities globally in the rankings. 
The initiative recognises universities across the world for their social and economic impact, based on the United Nations' Sustainable Development Goals (SDG).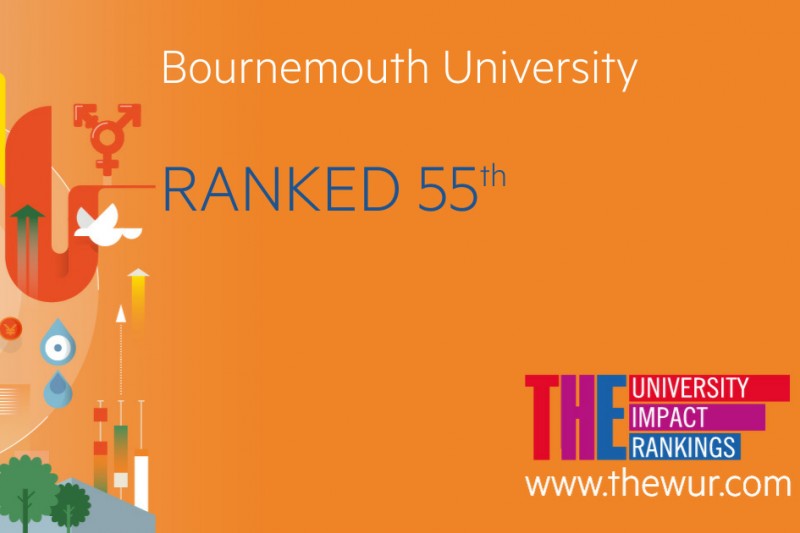 BU was ranked 55th out of over 450 universities from across the world, and was placed 13th in the UK.
BU was 7th in the global rankings for SDG 12: Sustainable Consumption and Production.
BU's buying decisions take environmental and social factors into account to reduce waste at source, consider the treatment of people involved in the supply chain and ensure the reuse or recycling of products. Currently, 75 per cent of waste on BU's campuses is recycled.
BU also ranked 25th in the world for SDG 13: Climate Action. Alongside research and education into the causes and mitigation of climate change, BU continues to invest in green technology - including the installation of photovoltaic panels on existing and new buildings.
BU's Vice-Chancellor Professor John Vinney said, "We are delighted to be recognised for our commitment to the Sustainable Development Goals. Our purpose, as set out in our BU2025 strategic plan, is to inspire learning, advance knowledge and enrich society. 
"We continue to focus on aligning learning opportunities and research across BU with the SDGs, and to manage our own consumption for the benefit of society now and into the future." 
Overall, institutions in 75 countries across six continents took part in the THE University Impact Rankings; 26 UK universities participated and BU placed 13th in the UK.
To take a look at the rankings in full, head to the Times Higher Education website.