A family law symposium, hosted by Bournemouth University in partnership with Bournemouth Collaborative Law Pod, showcased different methods for resolving family disputes.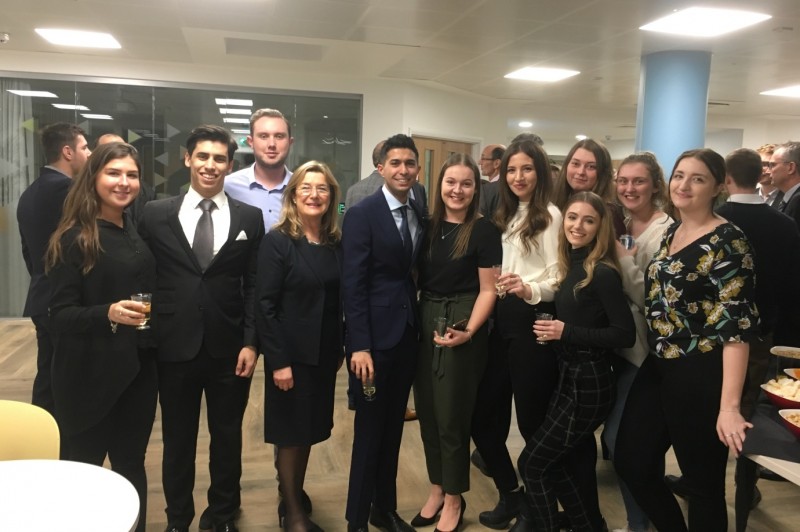 The Family Law Symposium saw BU Law students work together with external professionals to showcase the contrasting types of dispute resolution available to clients.
The event consisted of short role plays demonstrating the processes of mediation, litigation, arbitration and, the newest method, collaboration. 
The aim was to increase awareness of the variety of processes available while illustrating how some methods may be more or less suitable in resolving family disputes following the breakdown of relationships.
Following the role plays, the audience were gjven opportunity to put questions to the panel of experts, led by law student and Event Supervisor, Alice Phillipson. 
Over 100 individuals attended the event, including over 30 trained lawyers, experts, mediators and past and present law students. 
Martine Hardwick, the Unit Leader for Family Law and a family mediator herself, organised the event with Emma Hamilton-Cole as the Lead Coordinator for the experts involved. Emma is a Partner at Williams Thompson Solicitors, Head of the Family Law Department and the Secretary of the Collaborative Law Pod.
Martine said: "This type of event is an invaluable complement to the Family Law unit, not only demonstrating the various processes available to resolve family disputes but also a unique opportunity for students to work together with professionals, network with the local law firms and make useful contacts for their future law career."