It has been a busy few months for the BU Estates team and there has been considerable progress on a number of key projects across our campuses.
Bournemouth Gateway Building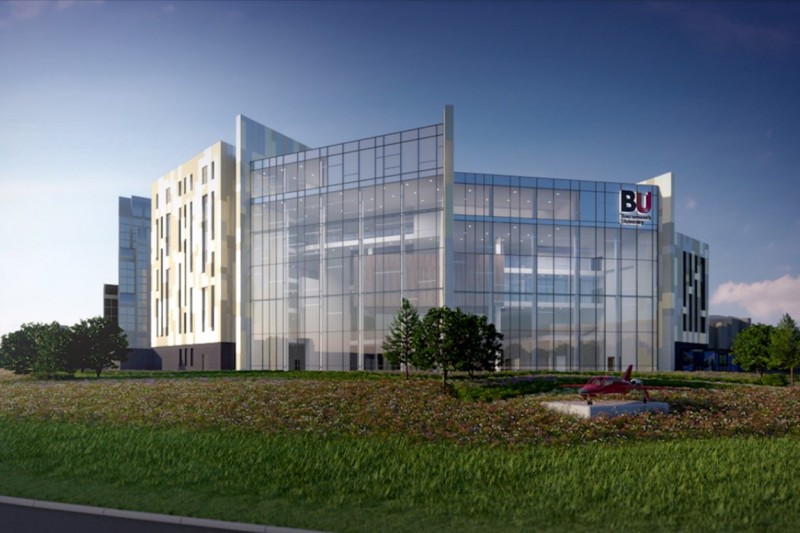 The Bournemouth Gateway Building (BGB) is progressing very well and we are now planning for the opening of this building next year.
The BGB will play a pivotal role in BU's future development, especially in the field of healthcare, medical sciences and social care and will become the new home for the Faculty of Health and Social Sciences.
It will offer our students and staff the latest specialist equipment for their education and research. This will include simulation rooms such as:
A mock operating theatre
Wards, including an acute ward
A community flat for simulating residential scenarios
Maternity care
Other skills labs for physiotherapy, occupational therapy and paramedic (ambulance) simulation
It will also contain an MRI scanner, which will benefit not only our students, but will be used for the training of practitioners from local trusts throughout the region, as well as providing valuable research resources for projects that beneficially impact society and our community.
Alongside these facilities, there will be a lecture theatre, library and a range of study spaces for independent and collaborative working.
The BGB is scheduled to open during 2020. You can find more images of the BGB on our Pinterest board.
Poole Gateway Building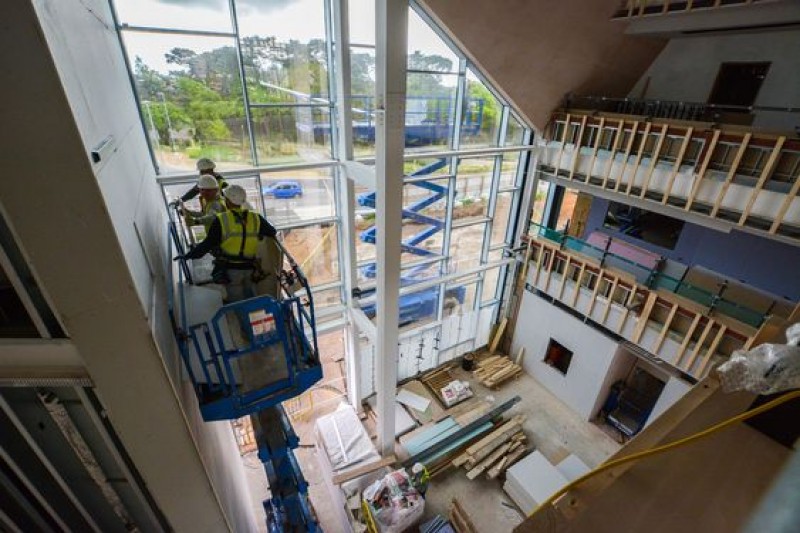 Construction of the new Poole Gateway Building (PGB) at Talbot Campus is now well advanced and we expect the building phase to be completed in August 2019. We will then be able to equip the building with all the high-quality facilities planned to support undergraduate and postgraduate courses, as well as research, from the Faculty of Science & Technology and the Faculty of Media & Communication.
These facilities include:
Two multi-camera TV studios, a film studio, sound stage and a cinema where students can view their films
Music studios
Edit suites, sound suites, green screen and motion capture studios for animation
Two recording studios, three surround-sound studios and two stereo post-production studios for music and sound production.
The PGB is scheduled to open in February 2020. You can find more images of the PGB on our Pinterest board.
Christchurch House
We are currently building high-quality, specialist labs in Christchurch House, which will specifically support students within biological and biomedical sciences in the Faculty of Science & Technology and Faculty of Health & Social Sciences. This investment of over £2 million is part of BU's commitment to our strategic investment areas, as defined in our corporate plan, BU2025.
This work began in April with an expected completion date of September.
Subject to separate board approval, we are planning further investment in Christchurch House to enhance science provision between 2020 and 2025 and we will share further details with you in due course.
Poole House
PG140 in Poole House has been converted into a shared virtual reality studio and project workshop for the Faculty of Science & Technology.
Additional booths for the Psychology department were also constructed on the first floor of Poole House over the spring break.
Poole Gateway Building 2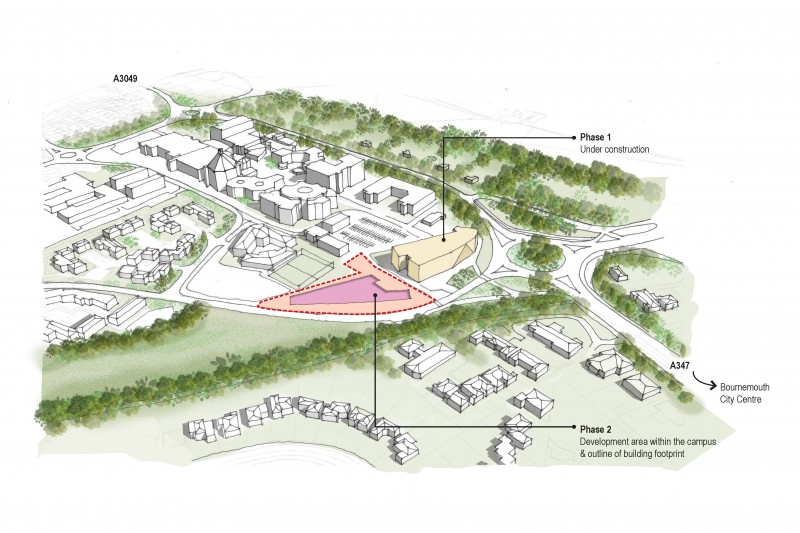 We are currently engaging with local people, staff and students over our plans for a second new academic building at Talbot Campus, which will sit alongside the PGB.
The Poole Gateway Building 2 (PGB2) will underpin our commitment to teaching and research in key Science, Technology, Engineering and Mathematics (STEM) areas, such as creative technologies, computing and informatics, and psychology. It will provide teaching and staff facilities for the Faculty of Science and Technology, including computing and psychology labs, staff offices, a new lecture theatre, seminar rooms and specialist research facilities to support the BU2025 strategic investment areas.
We are looking to submit our planning application in the summer and hope to start construction in spring 2020. Staff and students are invited to attend an exhibition of our plans on Wednesday 12 June between 2pm and 4pm Talbot House, Talbot Campus.