The graduate project of a BA (Hons) Media Production student has been featured by cancer charity Marie Curie's magazine. 
Rachel Kitcat's project is featured in Marie Curies' By Our Side magazine, after providing support for the local community to explore feelings related to losing a loved one.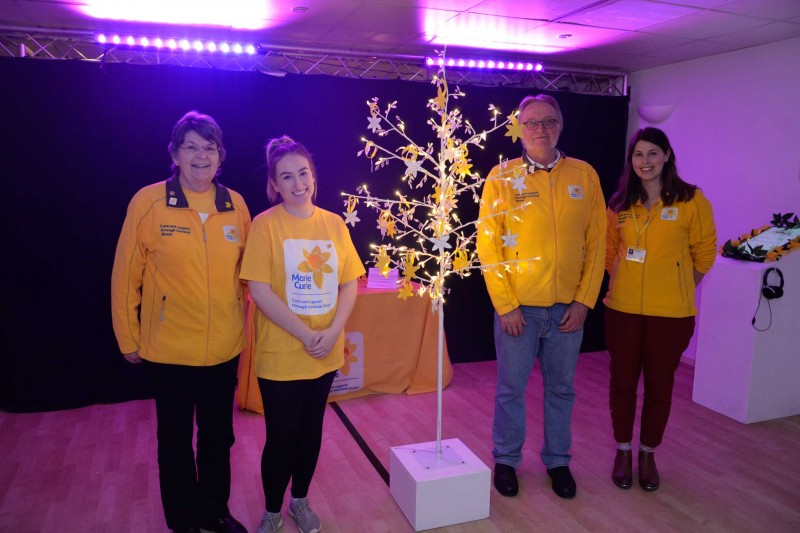 Rachel's project 'Visiting Mum' is an audio-visual Installation based on a true story. It reflects how a family deals with terminal illness along with the struggles and emotions it brings.
The audio installation was split into two halves; the first was a bedroom set up which provided audio drama from a young girl's perspective of her mother, who had a terminal illness, whilst the second half revealed letters written from characters to the mum who had, in the audio drama, passed away.
There was also a lit-up tree and a daffodil table where people who attended the installation could leave a note to a loved one.
Whilst working on the project, Rachel contacted a local Marie Curie group based in Poole and worked alongside the team to keep them updated of her project and the support she was offering to the local community.
She said: "When it came to the day of the installation, several members of Marie Curie arrived with pull up banners, badges, and money pots to help promote Marie Curie at my installation.
"The head chairman of South West England then came and took pictures to give to the headquarters in London.'
The installation will be featured in the next issue of their By Our Side magazine, due to be released late June/early July.
Evi Karathanasopoulou, Senior Lecturer in Media Production, said: "I was delighted to see the project evolving and to see how the student has grown as a media practitioner in the past three years. I have now secured some funding to further explore the relationships between our Media Production course and the work we can do with charities."
Find out more about studying BA (Hons) Media Production at BU.