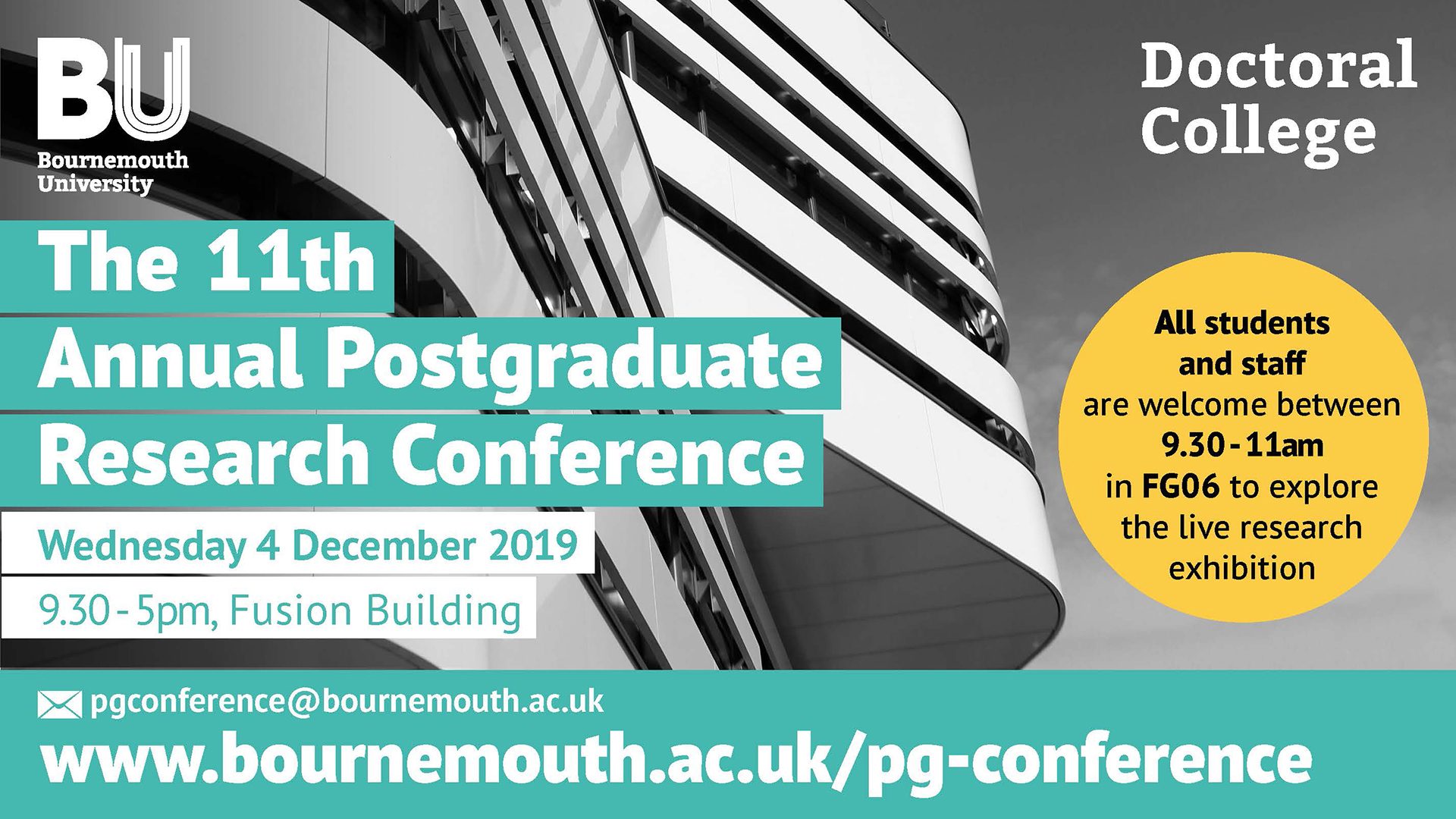 The Annual Postgraduate Research Conference is an opportunity to listen to and engage with current research taking place at BU. Organised and hosted by the Doctoral College, this cross-faculty and interdisciplinary conference supports Postgraduate Researchers (PGRs) at all stages in presenting their work to peers and colleagues across BU in engaging and innovative ways.
The conference takes place on Wednesday 4 December and is primarily for PGRs and academics to attend, but this year we welcome all BU students and staff to attend the live research exhibition taking place at 9.30am–11am in FG06. Attending the conference is a great opportunity to engage with PGRs and find out more about the exciting and fascinating research that is happening across BU. 
Visit our webpage for more information. 
Look online for more about BU's Doctoral College and come along to our Postgraduate Open Day on Wednesday 27 November to check out postgraduate research degrees at BU.