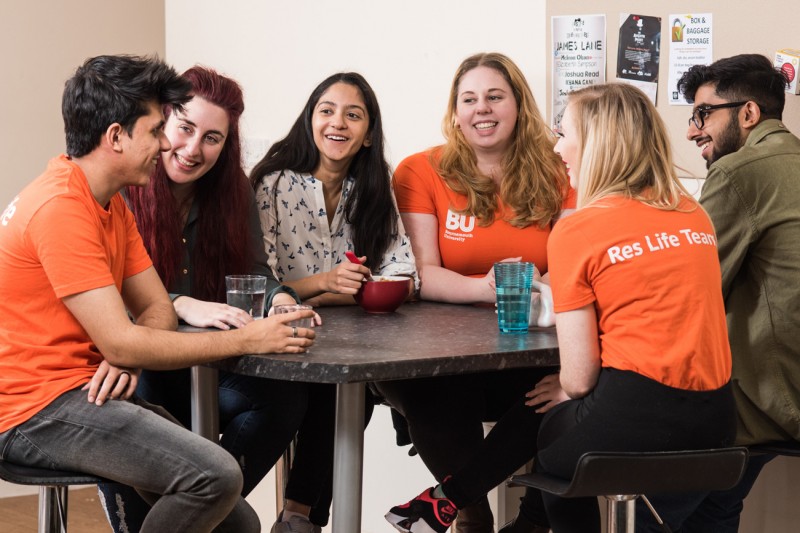 We're recruiting for our ResLifeBU initiative, which provides peer to peer support to students living in BU halls and UniLets. If you'd like to join us you'll play a really important role in the project, by creating a lively, friendly and supportive community. These are full-time, paid opportunities, starting in the 2020/21 academic year.
ResLifeBU Coordinator
The role of Coordinator is an exciting opportunity to join the ResLifeBU team and support the core day to day operations, primarily delivering a comprehensive calendar of activities and events across the student halls of residence. You will be getting involved in all areas of the programme with the planning, promotion and running of events, procurement or resources and management of finances as well as providing administrative support to the ResLifeBU Officers. You will also be supporting our part-time Resident Assistants living and working among the halls of residence on a day to day basis.
We are looking to fill 3 posts, available on a 12 month fixed-term basis from August 2020. 
Closing date - Midnight, Wednesday 4 March 2020.
How to apply
For more information and how to apply, visit our ResLifeBU recruitment page.
Posted on
Friday, February 21, 2020
Category