A masterclass was held at Shandong University on 17 and 18 November 2020, overseen by the British Council, with the aim of creating measurable benefits for Chinese patients and the economy by generating new health economics expertise.
The UK-China Health and Economy Partnership (UK-CHEP) promotes long-term collaboration between UK and Chinese universities by focusing on the economics of healthcare for the mutual benefit of the two countries.  GlaxoSmithKline (GSK) assisted in the development of the partnership and has provided funding to ensure its success.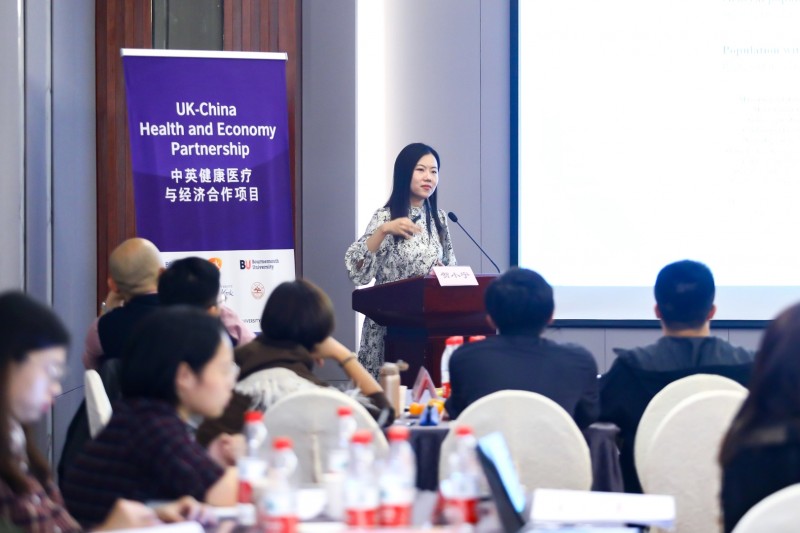 Professor Darrin Baines from Bournemouth University gave an introduction to the partnership. Academic leads from the University of Sheffield, Leeds University, University of York and three Chinese universities - Zhejiang University, Fudan University and Shandong University - joined the masterclass.
The event involved knowledge transfer of research-led technical advice that supports the reform of Chinese Health Technology Assessment (HTA) processes and builds in-country capacity in health economics.
The masterclass will:
·       Support UK-CHEP participating universities so they can work together to create significant impact for both the British and Chinese people and economy by engaging in long-term projects and knowledge collaborations that generate new expertise in health economics and health policy, and
·       Help build mutual understanding and deepen and broaden collaboration between participating universities by sharing research and educational opportunities that help deliver the goals of China's "Double First Class" programme.
·       Promote international collaboration between world-class academics in China and the UK uninterrupted by the COVID-19 pandemic   
Professor Darrin Baines, Professor in Health Economics at Bournemouth University, said: "This masterclass will help secure significant impact upon health and economic outcomes by improving patient quality of life through better and faster access to cost-effective medicines and promoting world-class research and education in keeping with China's 'Double First Class' programme."
Professor Simon Dixon, Professor of Health Economics at the University of Sheffield, said: "I am grateful that colleagues in the UK and China have come together to deliver an excellent masterclass programme at Shandong University and online. I am confident this will mark the start of lasting research and teaching collaborations.  I also thank GSK for their contributions to the partnership."
Professor Sun Qiang, Professor of Health Economics at Shandong University, said: "UK-China Partners overcome COVID-19 pandemic and work together to deliver this masterclass programme again to strengthen the development of health economics and evaluation in China.  I believe this work will also contribute to the overall collaboration between UK and China universities."
This partnership is led by Bournemouth University and was originally launched in Jinan, Shandong province in November 2017 by GSK.