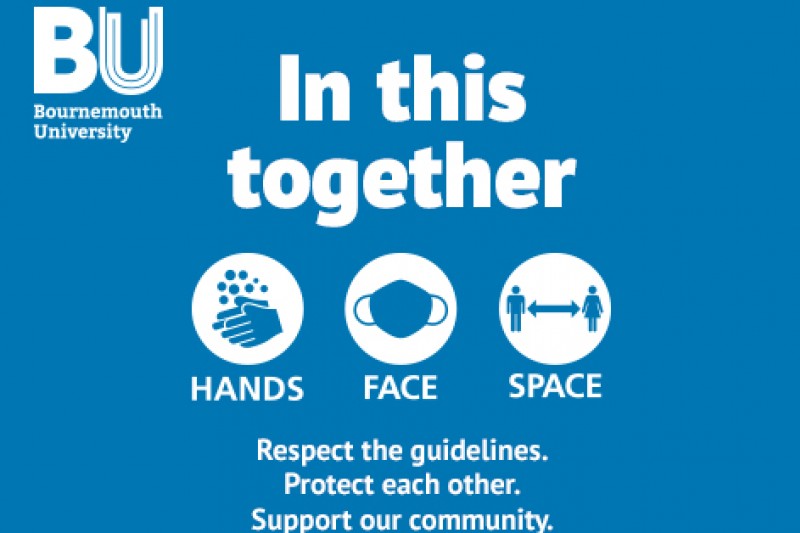 As requested by the Government, BU is offering rapid, lateral flow device (LFD) Covid-19 testing for students who have face-to-face teaching or are travelling to campus.
National guidelines currently state that you should not travel to BU unless necessary. At BU, areas of campus are open to support you with essential study and some Health and Social Science students will continue to have face-to-face teaching at this time. If you are on a programme where face-to-face teaching is allowed, don't forget to get tested to minimise the risk of infecting your friends, housemates, other students and staff. You can find out more and book your on-campus tests online.
About the test
The test centre located in the sports hall on Talbot Campus and will be open Monday, Tuesday and Thursday between 10am and 3pm between 18 January and 4 February. (Openings hours from 8 February will be updated soon)
The testing process is managed by the NHS Test & Trace team and you can find out more about what the test involves in this short video. All testing is completely free of charge.
Find out more about these arrangements and book a time for your tests on our website.
On your test days
More information about what you need to know on the day of your test is available on our on-campus testing webpage. In summary:
Do not come for a test if you have symptoms of Covid-19 on the day of your test
Do not come to campus if you have previously tested positive for Covid-19 in the last 90 days
If you are isolating on the day of your test – due to international travel or someone you live with testing positive – do not come to get tested
Please bring and wear a face covering
Please bring your student identification with you. If you have lost this or have not yet been issued a student ID card, please let us know on arrival at the testing centre
Please bring a mobile phone, tablet or other device with you.
If you have any questions about the latest Covid-19 guidance and precautions, please visit our Coronavirus FAQ page for the latest information.