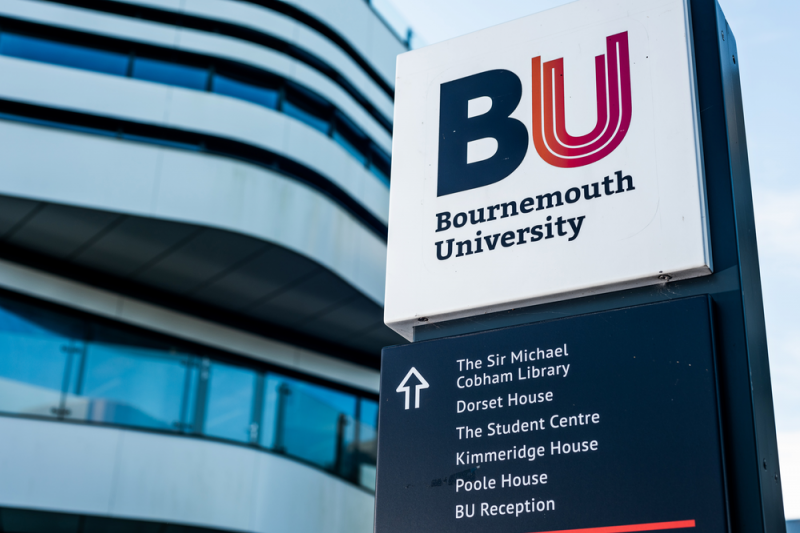 England is now in a national lockdown and the government guidance is to stay at home. 
During this time, only essential activity will continue on campus and so, while our campuses will remain open, there will be reduced access to buildings and facilities. A full list of opening times can be found below.
Government guidance is that students are permitted to travel safely to campus to make use of facilities, if you are in the local area and you are not able to study from home. If you are a staff member, please make sure you check the Staff Intranet for details of what you need to do to access campus.
If you are coming onto campus, please follow the rules in place. These are to protect you and other people, including the staff who are here to help you. You must wear a face covering in all indoor buildings and all outdoor spaces where a two-metre distance cannot be maintained. Physical distancing and regular hand hygiene should be in operation at all times and you should only come onto campus if you have permission to do so, for face-to-face teaching, or if you cannot study at home. Please follow the physical distancing measures on site and respect other people who are using the buildings.
Talbot Campus
The Open Access Centre will be open from 8am to 8pm every day for students to use for individual study, although you will need to book your space in advance.
The Sir Michael Cobham Library will be open from 9am to 5pm each day, with a non-staffed service at the weekend. Spaces must be booked for individual study; group study is not permitted.
The Student Centre will be open from 10am to 2pm on Monday and Thursday each week, to facilitate our on-campus testing. A sign-in facility will be in operation for those students wishing to use the study space in the Student Centre, to maintain a record of building use.
Other seminar rooms and labs will not be available for students to book – staff will still be able to book from a small number of spaces for single-occupancy teaching provision only.
Lansdowne Campus
Bournemouth Gateway Building remains open for limited face-to-face teaching for students on certain Health and Social Science courses, with the Weston Library and limited study spaces also bookable and available for all students from 8am to 8pm each day. A staffed service is available from 9am to 4.45pm, Monday to Friday and to make borrowing books easy, we will be offering a 'reserve & collect' service, as well as a booking system for the use of study spaces.
You can also book PCs in the Weston Library - again, please book in advance to help us manage numbers. The facilities have been arranged to support the safe use of the computers and printers with physical distancing measures in place. You can also connect to BU computers remotely - find out more about the IT facilities, tools, services and support available at BU.
The rest of BU's services and activities will continue remotely: 
Our fabulous AskBU team are available from Monday to Friday between 9am - 5pm (4.30pm Fridays) for advice and support. Contact us on 01202 969696 and askbu@bournemouth.ac.uk. 
The Careers Team have a range of online careers appointments and webinars available between 9am and 4.30pm Monday to Friday and of course MyCareerHub is available to you 24/7.
The Student Support & Engagement Team are available online and by phone to offer advice and guidance on your personal wellbeing and settling into life at university. Living away from home for the first time and learning how to balance your social life and studies can be tricky, but there is a wide variety of support available. We can advise you on the best way forward to resolve any difficulties you may experience and help you make the most out of your time at BU. Contact us on sset@bournemouth.ac.uk and you can find out more about the team on our website.
The Student Wellbeing team are accessible online to all students throughout the semester. Run in partnership with Dorset HealthCare University NHS Foundation Trust, it's confidential, completely free and open to all BU students if you are experiencing stress, anxiety or low mood. 
Our Faith & Reflection team are contactable online for spiritual support and care. Our prayer rooms at Talbot and Lansdowne campus is open for personal worship only on request, in line with government guidelines.
If you are moving in to one of the halls of residence or Student Village, we know that you may have questions about how everything will be organised, especially relating to physical distancing and hygiene measures. You can find out the details for your accommodation on our website, as well as a summary of your responsibilities as a resident. Our ResLifeBU teams are excited to welcome you to your new home and will be on hand to help you settle in and meet new friends.
If you are a current student, take a look at our LettingsBU website to review your accommodation options. Our Residential Services team is available by email at accommodation@bournemouth.ac.uk or you can call them on 01202 961671. 
---
Building opening times from 14 January 2021
In response to the national lockdown, we have amended the opening times and access procedures for our buildings.
The tables below provide details for all buildings across BU's Talbot and Lansdowne campuses from 14 January 2021 until late February. Please note there will be no catering facilities open across our campuses during this time. 
Talbot Campus
Building
Opening Times
Access information
Poole House

Reception: open 24/7

Staff Centre: 8am to 8pm

Access via main entrance and student shop door only after 9pm

Access to the Staff Centre for those only with pre-arranged permission to do so, please check the Staff Intranet.

Open Access Centre (Poole House, Ground Floor)
Open Monday to Sunday, 8am to 8pm 

The Open Access Centre has been prepared with physical distancing to 2m capacity

An ID card is needed to access the room and ensure we adhere to Covid-19 room capacities

Please book your study space in advance via MyPC 

Student Centre
Monday and Thursday, 10am - 2pm
The Covid testing facility is accessible from the ground floor of the Student Centre 
The Sir Michael Cobham Library
Monday to Friday, 9am to 5pm (staffed service to 4.45pm)
Saturday and Sunday, 9am to 5pm (non-staffed service) 

There is currently no browsing of book stock. A Reserve and Collect loan service is in operation. 

Reserved books can be collected Monday to Friday 9am to 4.45pm. 

Please pre-book a study space. See the library page for details. 

The Fusion Building
Closed
Dorset House

Closed

Weymouth House
Closed
Christchurch House

Closed

Poole Gateway Building

Closed

Tolpuddle House & Annexes

Closed

Talbot House

Closed

Prayer room opened on request at Poole House Reception – users will need to register their details for Test and Trace. 

Kimmeridge House
Closed
Poole House Lecture Theatres
Closed
SportBU/Sports Hall
Closed - visit the SportBU website for the latest details
Lansdowne Campus
Building
Opening Times
Access information
Studland House
Closed
Bournemouth Gateway Building 

Open Monday to Sunday, 8am to 8pm

Open for scheduled teaching for the Faculty of Health and Social Sciences 

An ID card is needed to access the building. 

Please note that you cannot drink the water in this building until further notice. Bottled water will be given to all building users free of charge from the main reception. 

Weston Library (Bournemouth Gateway Building) 

Open Monday to Sunday, 8am to 8pm - PCs and study spaces available to book. 

Staff service available Monday to Friday, 9am to 4.45pm

An ID card is needed to access the library 

There is currently no browsing of book stock. A Reserve and Collect loan service is in operation. 

Reserved books can be collected Monday to Friday 9am to 4.45pm. 

Please pre-book a study space or library PC. See the library page for details.

Please note that you cannot drink the water in this building until further notice. Bottled water will be given to all building users free of charge from the main reception.  

Executive Business Centre
Closed  
Melbury House

Closed

Bournemouth House
No longer in operation 
Catering outlets opening times
Location/Service
Proposed times
Food offer
Talbot Campus
Fusion Costa

Closed

N/A
Fusion Hot Food

Closed

N/A
Ground Up Cafe, Student Centre

Closed

N/A
Student Shop

Closed

 N/A
Atrium Starbucks

Closed 

N/A
Hospitality services
Talbot Campus and Lansdowne
N/A
N/A
Posted on
Friday, January 8, 2021