Sam Gisborne studied Sports Management at BU, graduating in 2016. As a sports fan, the course fit perfectly with Sam's passions, and he has landed the perfect job at AFC Bournemouth, where he is currently Assistant Academy Manager, working alongside the Academy team developing young footballers.
We caught up with Sam to find out more about his career path, and the advice he would offer to any students looking to follow in his footsteps:
Why did you choose BU?
Being from Portsmouth, it was a university fairly local to me, which always helped. However, I chose BU mainly for the opportunity to do a sandwich placement, which was something that I felt was really necessary for me in my career. I was still uncertain going into university what I wanted to do long-term, there is no denying that, but I knew that my enjoyment for sport and the opportunity to get a sandwich, year-long, placement in the workplace would really help. 
What did you want to do, did you always want to work in football?
As I said, when I was 17/18 and starting picking my course, I had no idea really what I wanted to do long-term and to be honest I never really thought about working full-time in football, as it probably seemed unachievable. 
How did you first start working at the club then?
I got really fortunate that I got the opportunity, through BU, to do a placement with Norwich City FC as a Recruitment Work Placement student. I spent the 2014-15 season with Norwich City's Academy and spent my time in Norwich for the whole year. I was really fortunate to be offered a paid position from when my placement finished, right up-to the start of my final year, with the Club as Operations & Admin Assistant and I was really grateful for that.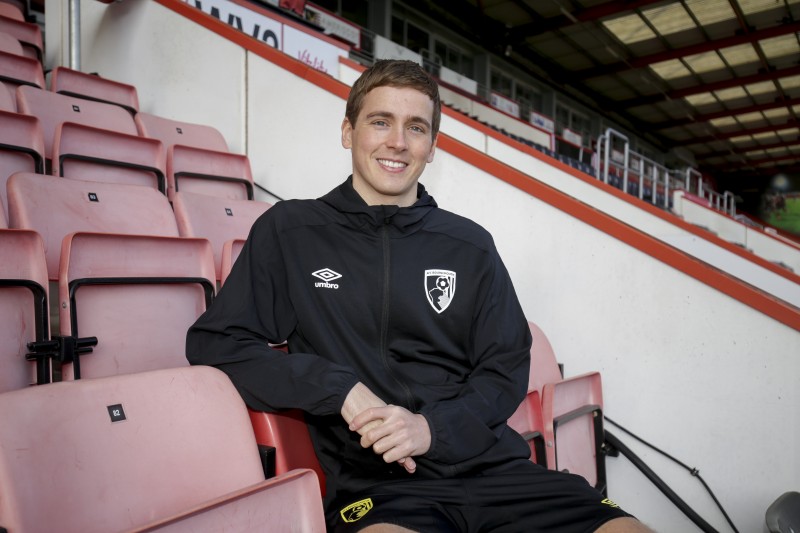 What does your role entail – what do you do on a day-to-day basis?
I see my current role now as basically ensuring that all the 'off-the-pitch' requirements are done to ensure that both the staff & players can perform on it. What I mean by that is speaking to all the staff from all the departments and ensuring everyone knows what's going on. Obviously I have recently moved into the Assistant Academy Manager role, my days are so varied that it's tough to pin it down. 
What advice would you have for BU students who may want to follow in your footsteps one day?
Honestly, without the cliché, everything the university provides for you is just a platform for you to take and make it your own. I took the placement at Norwich City unpaid, a bit in the unknown with what I was letting myself in for, but just worked hard and enjoyed the good and bad days and then you get the rewards from that. I met some great people at Norwich and was able to return to them, as they offered me a full-time role the moment I finished at BU, so through just putting a bit of hard work in, it started my career in football!
Bournemouth University is the official higher education partner of AFC Bournemouth, for more information about the partnership, visit www.bournemouth.ac.uk/afc-bournemouth
More information about BU's sports courses can be found on the website.