The annual Fusion Festival has moved online, organised by second-year Events Management students in partnership with external stakeholders and the support of the Live Event teaching team, Dr Paola Vizcaino and Dr Aravind Reghunathan. 
In celebration of research, education and professional practice at BU, between Tuesday 4 May and Thursday 6 May, eight virtual events will take place on Zoom.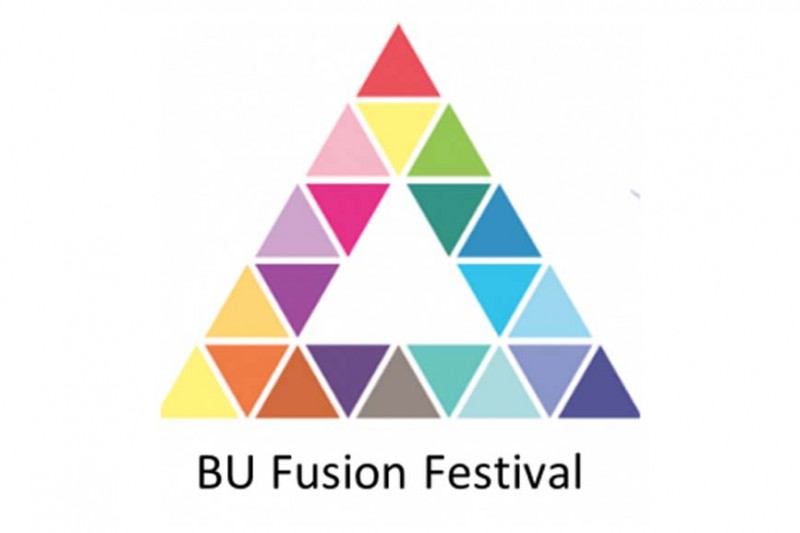 Events Management students have worked with staff, charities, organisations, and businesses demonstrating their skills and abilities to plan and co-create events that respond to an organisation's specific need, or broader societal need.  
The live events are an integral part of the student learning experience and provide an opportunity for students to represent themselves, the Department of Sport & Event Management as well as Bournemouth University. 
The events provide a practical focus for the application of knowledge and skills acquired from within the second year Live Event unit on the Events Management degree and is designed to enable the development and use of event management skills in a real environment. 
Dr Paola Vizcaino, Programme Leader for Events Management said: "It is crucial for the BU Events Management programme to provide real-life project opportunities like the Virtual Fusion Festival, to enable students to experience the roles and activities involved in planning, organizing, staging, and evaluating a live event." 
"In brief, the live event project allows students to develop their employability skills and demonstrate what they're capable of doing."  
The full schedule of events - click on the links to book your place: 
The Senior Cherries Spirit – 4 May – 13:00 – 15:00 
A virtual event for the senior AFC Bournemouth fans, organised by Basket of Gold events in partnership with AFC Bournemouth Community Trust. The event will include a wellbeing talk, guided physical activity, an online quiz, and an opportunity for fans to reconnect. 
Impulse Events: Virtual Health and Wellbeing Event – 4 May – 16:00 – 17:30  
Due to lockdown affecting mental health worldwide, Impulse events is offering three one-hour online sessions led by industry professionals to get everyone back on track with their health and wellbeing. As well as free yoga, fitness and nutrition sessions, the event will raise awareness for The Samaritans charity, with big prizes to be won! Follow on Instagram: @i.mpulse.events  
Energize events – 4 May – 18:00 – 19:00 – Private event, by invitation only. 
 A Virtual Lounge for our fashion partner to launch a new clothing collection, The Capsule Collection. The event aims to encourage sales and spread awareness of the brand. 
Rewind the Time – 5 May – 17:00 – 20:00  
Polished Events presents the Southbourne-based festival Shake and Stir. If you are a fan of any era between the 20s and 70s, then this free festival is for you, with interactive activities and prizes to be won! Follow on Instagram: @rewind_the_time, @shakenstirfest 
Unlocked - 6 May – 13:00 – 15:30 - Registration open for members of the South Coast Events Forum (SCEF) 
By the Virtual Show seeks to help event professionals from the South Coast Events Forum look after their wellbeing, through demonstrations and workshops to share ways in which busy professionals can look after themselves before, during and after lockdown restrictions are lifted. This free event encourages donations for the charity Dorset MIND. Raffle tickets can be purchased to be entered in a draw to win a variety of prizes. Follow on Instagram: @unlocked.event 
Virtual murder-mystery escape room – 6 May 17:00 – 18:00  
Virtual murder-mystery escape room – 6 May - 18:00 – 19:00 
Organised by Electrik events for Level 4 Events Management and friends. Are you the detectives we need to solve the case? De-code, match puzzles and work your way through the riddles in a thrilling evening's entertainment that will mentally challenge you. Form a team (2-8 students) and purchase your ticket (£10). Proceeds will be donated to Dorset Mind. Follow @ElectrikEvents on TikTok and Instagram. 
HulaHula Quiz – 6 May - 18:00 – 20:00  
A1 events in association with Coastal Discos, and Dorset Mind, a mental health charity. Get ready for your general knowledge to be tested, with our Hawaiian themed quiz night. A fun-packed event with live DJ entertainment where you can request your favourite tunes. We have prizes up for your grabs! Follow us on Instagram: @a1eventsbu  
Humour House Comedy Night – 6 May – 19:00 – 21:00  
A comedic virtual event hosted by The Virtual Experience, in aid of The Bournemouth Samaritans 60th Anniversary. Last year Samaritans helped over 1.7 million people and spent over 1 million hours on the phone. All proceeds of the event will be donated to Bournemouth & District branch Samaritans. Each ticket purchased will allow one household to join. Our event will feature guest speakers from Samaritans, and 3 comedy acts throughout the night.