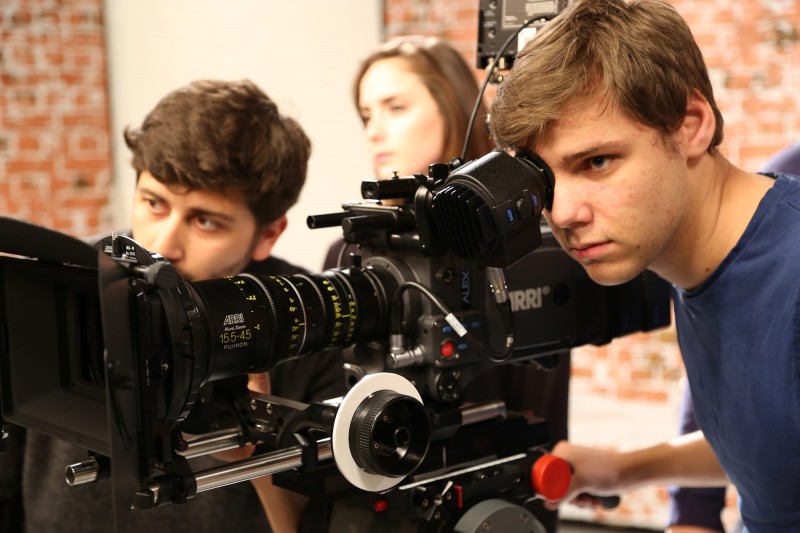 A number of students across the Media Production department have been selected to take part in Kidscreen's Next Wave mentoring initiative, taking place over the summer.
Kidscreen's mentoring programme pairs students from top animation and media universities with influential talent from the kid's entertainment industry, to help new graduates launch their careers.
Throughout the three months, final year students at BU will be paired with top tier industry mentors, from executives to showrunners at companies such as Disney, Netflix, and Hello Sunshine. The students will be paired based on the type of work they're interested in focusing on after graduation. They'll experience video calls with industry mentors who will identify and develop leads for employment opportunities, along with portfolio reviews. So far, the students have been paired with Heather Wordham, the creator of Netflix's Alexa and Katie, Matt Braly, creator of Disney Channel's Amphibia, and Lee Walters, creator of Silverpoint.
Lucas Hanwell, BU BA (Hons) Film student, said: "I'm looking forward to networking with an executive leading the industry in progressive children's programming, who can advise and guide me into the industry. I'm also excited to gain more knowledge about what it takes to develop such amazing content."
"We are thrilled to be working with Bournemouth University to provide its graduating students with a path for entering the workforce," says Jocelyn Christie, Senior Vice President and Publisher at Kidscreen. "It's critical that our industry be well supplied with fresh talent, which has been a challenge in the disruption of the pandemic. We see our Next Wave programme as a great opportunity for us to fill that gap and ensure these important connections continue to be made."
We'll be following the students' journeys to find out more about the fantastic opportunity.
Find out more about studying one of our Media, Film and TV courses.