A Bournemouth University expert has been working with the Polish Paralympic Committee to optimise sports technology ahead of this summer's Paralympic Games in Tokyo.
BU's Dr Bryce Dyer is an expert in prosthetics and sports technology, and has been working with the Polish national paracycling team by helping to optimise some of the equipment that their elite athletes will be using later this year.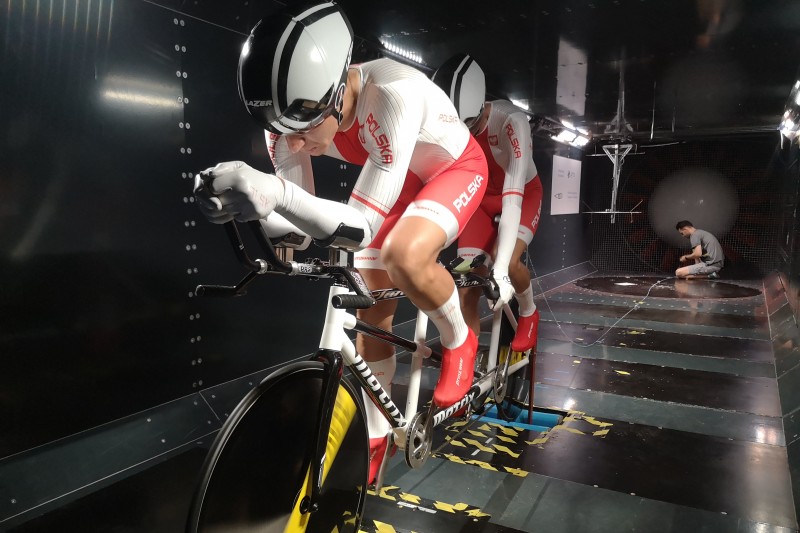 Despite the current limitations imposed by Covid-19, Dr Dyer has been offering expertise, guidance and support to help prepare several of their tandem cycling teams that will be competing both outdoors and in the velodrome at the Games. This work has involved the optimisation of their equipment as well as advising on the aerodynamics of the teams, seeking to provide expert insight that will help the teams in their preparation.
Dr Dyer, who is a deputy head in the Department of Design & Engineering, has been providing knowledge and support in an area that has seen little research and attention in the past.
When discussing the partnership, Dr Dyer said "I have a real passion for applying my research and personal interests into competitive environments and there really is an opportunity here to help these athletes make an impact internationally on the biggest possible stage.
"Under normal circumstances I'd be out there working with them in person in the field but the difficulties created by the global pandemic has also provided new ways of thinking and working. This project offers a real opportunity to help create medal winning opportunities". 
For more information about the project, visit the Polish Paralympic Committee website, and for more information about BU's contribution to sport through engineering, visit the Design and Engineering pages of the BU website.