Archaeology and Anthropology students from Bournemouth University have uncovered more information about a rare artefact on display at Portland Museum.
The iron ingots are the only ones of their type to be found in Britain, and a fact sheet produced by the students will now be made available to visitors to the museum.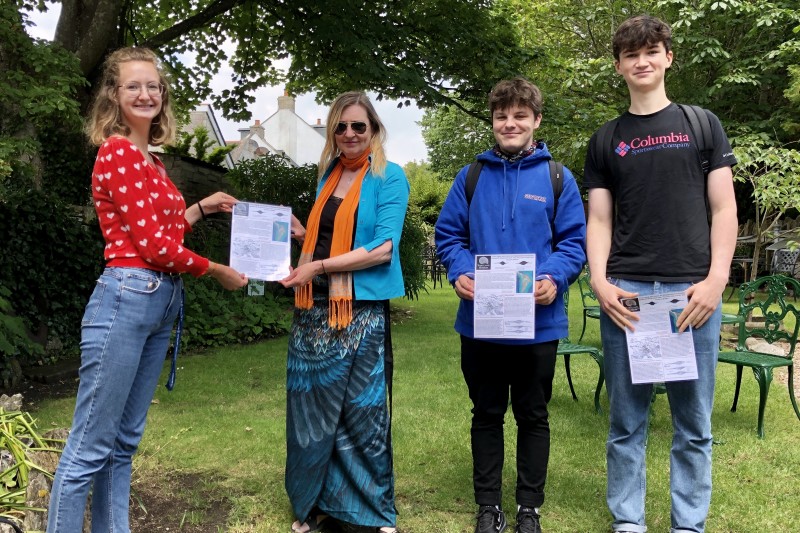 BSc (Hons) Archaeology students Andrea Frankham-Hughes and Adam Winter and BSc (Hons) Anthropology student Arlen Turney, who have all just completed their first year at BU, worked on the project as part of their Studying Ancient Materials module.
"I live in Portland and we wanted to support a local museum by producing something which could be used in the community," said Andrea.
"I had taken a photo of the iron ingots on a visit to the museum as I thought they were an interesting shape. But it wasn't until we started researching when we realised just how important they are to this community and how privileged we are to have them in this museum."
The ingots were discovered on Portland in the late 1860s. It is thought they date back to around 400 BC and may have been used to make metal tools.
While ingots are fairly common in Northern Europe, no others have been found in the UK, perhaps evidencing Portland's role as an important trade route for the continent.
"We found out that the ingots were of late iron-age origin and were likely brought across to Britain by the Romans as they were found alongside some Roman artefacts," said Adam. 
"They are a remarkable find as the two in Portland museum are the only ingots of this kind to be found in Britain. It makes me happy to know that patrons of the museum will read my work and hopefully get them interested in the ingots."
The students' research took them on a virtual voyage of discovery across Europe, as they spoke to museums in Germany and translated French and German research papers to discover the origins and importance of the ingots.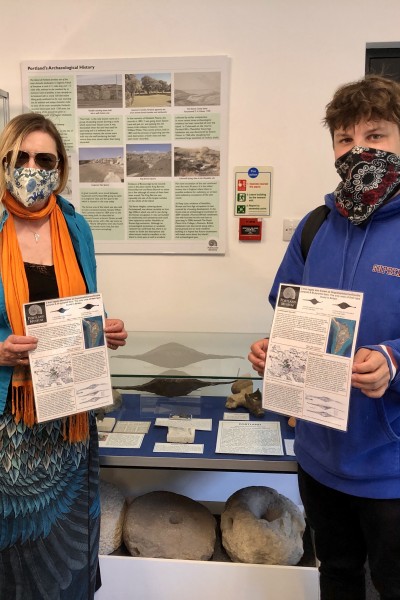 Arlen said: "We started this project not knowing anything about them and it's been a really interesting project, translating from German and finding out how rare and important these ingots are. The best bit is knowing that visitors can now use our factsheet to learn more about them too." 
Andrea added: "It's a fantastic feeling knowing that the factsheet will be available at the museum, giving locals and visitors the chance to see and understand more about these amazing objects." 
Lucy Watkins, Manager of Portland Museum, said: "Portland Museum is delighted that students from Bournemouth University have produced this excellent research document on the iron ingots. They are a rare and fascinating part of our collection.
"Not only has the research report added to and consolidated the body of knowledge available inside the museum, it has enabled us to share it with the local and wider community, too."
Find out more about studying BSc (Hons) Anthropology at BU