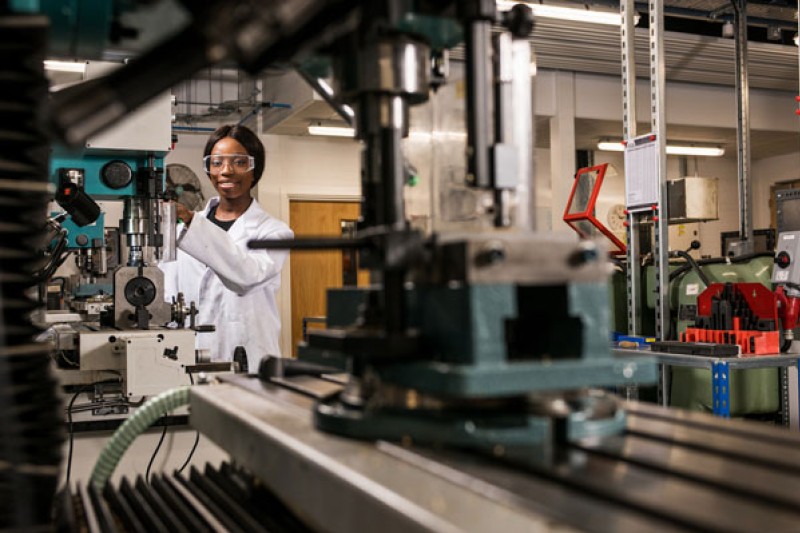 An online showcase highlighting the next generation of designers and engineers has launched on the Bournemouth University (BU) website. The Festival of Design and Engineering (FoDE) is the university's annual show displaying the creativity and inventiveness of final year Design and Engineering students.
The showcase of final year project work, much of which is a direct result of industry collaboration, includes innovative solutions to real-life problems, some based on the students' experiences during their professional work placement. Each design on display takes issues such as market need, function, engineering, sustainability, style, and aesthetics into consideration.
Some of this year's work include a biodiversity monitoring vehicle, a solution to parcel theft, a buoyant flood barrier and a flat-pack all-terrain vehicle.
Amelia Lowry, final year BSc (Hons) Design Engineering student, is the designer of a marina surface cleaning device and hopes her project will help remove plastic and other pollutants from the surface of the water in marinas and ports. She said: "This project is a small-scale solution to only a part of the problem, but maybe it will inspire others to create more solutions or improve upon mine. That's what design engineering is all about."
Before designing her project, Amelia spoke to marina owners and researched propulsion methods, control systems and biomimicry – a form of replicating ecosystems to solve human problems. Amelia said: "My product has taken the whole academic year to develop, and there is so much more work that could be done." Her priority was working on the mechanical design of the product and hopes to continue the project in the future. She added: "I am so proud of the work that I have completed, and I hope you can see the hard work that I have put in from my FoDE profile."
Steven Thomas, a final year BSc (Hons) Product Design student, has designed an ultrasound injection training device which allows medical professionals to practice and perfect certain procedures, while reducing the costs associated with training. He said: "Current training products have a very short lifespan and produce lots of waste. This project aims to initiate a drive towards more sustainable training, aligning well with the NHS goal of becoming carbon-neutral by 2040."
Before designing and prototyping, Steven contacted professionals and formed focus groups. He's now making a demonstration prototype, which he hopes to bring to investors. Steven added: "I'll continue to work with the focus groups from this project to refine working prototypes. I am also applying for funding to move forwards with research and development, with the possibility of forming a start-up around the idea."
For Amelia, Steven and the other contributors, the joy of FoDE is seeing their work showcased alongside their fellow students. Steven said: "We've worked alongside each other for four years, so it's been great to see what everyone has produced… it's a great way to finish our uni experience."
"My favourite thing about FoDE is that it brings everyone together," said Amelia: "I am so proud of the graduates of 2021 and am very proud to be one of them!"
View all the projects on the FoDE YouTube page.