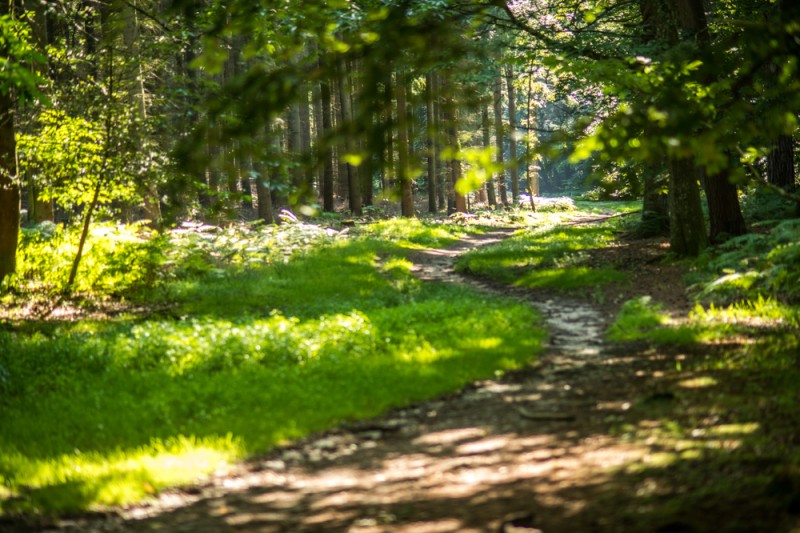 The New Forest is the perfect place to explore via bike with over 100 miles of waymarked routes
Professor Adrian Newton, Professor and Director of Conservation Ecology at Bournemouth University (BU), has been speaking to BBC South Today about the effect of climate change on our own doorstep.
Professor Newton's research examines the human impact on the environment, with a focus on biodiversity loss and its consequences, and is analysing the biodiversity dynamics of fragmented forest landscapes.
As delegates from 200 countries finalise plans to bring climate change under control in the last days of the 2021 UN Climate Change Conference (COP26), Professor Newton was in the New Forest to discuss the local impact.
With 2,600 species of fungi in the New Forest, they play an essential role to its ecosystem, breaking down soil, providing nutrients and working in partnership with tree species. But that relationship could now be at real risk of collapse. Pathogenic fungi, which cause disease, could become much more effective due to the changing climate.
Speaking to the BBC, Professor Newton said: "You start to see a situation where the whole ecosystem starts to collapse. What was an ancient, wonderfully rich beech forest now becomes different, becomes a grassland in some places.
"It's really a disaster because many species of bats, insects and lichens depend on these ancient trees, and there's a lot of concern now that ecosystems around the world are collapsing, many of them because of climate change."
Professor Newton recently wrote for The Conversation about one-third of the world's tree species which are threatened with extinction. He has produced over 150 research publications on conservation science and management, including books on biodiversity loss and conservation, forest ecology and tropical forest resources.
The interview is available to watch on the BBC iPlayer website. Find out more about BU's work to protect and preserve our environment.