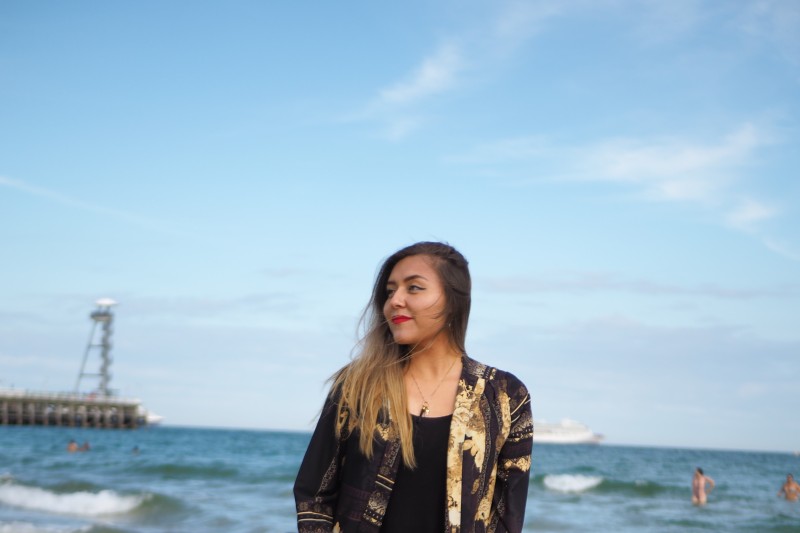 A Bournemouth University alumna who came back from being paralysed during her studies has launched a new online learning platform, Meixter, inspired by her recovery journey.
Alejandra Carreno Garzon, 26, was born in Colombia and later moved to the UK for school. She then took up a degree in Industrial Design at Bournemouth University.
While playing football for the university team an ongoing back problem forced her into a wheelchair and then left her paralysed. Determined not to let this hold her back, Alejandra undertook a range of treatments and therapies alongside her final year studies which she completed over two years.
Alejandra explains: "I was determined that this wasn't going to be my situation for the rest of my life and was keen to try whatever was available to help me. I couldn't always afford the treatments and therapies but offered my skills and time such as helping their business with social media or teaching languages in return for their help. To my surprise, therapies and others said yes, because they saw the benefit for them and thankfully, as they put it, saw my determination to get better. This is how I discovered that people would sometimes offer their time and skills in return for mine. It didn't always work out that seamlessly, but this concept of swapping skills and knowledge sparked an idea to create an online platform where people could teach and learn, and it gained momentum as I neared the end of my degree."
The project has now become MeiXter, an interactive one-to-one live tutoring platform where users can learn and teach within a social media-like, gamified experience. Alejandra said: "The vision is to make MeiXter the go-to platform for e-learning and to give value to experiential as much as academic skills. We will be incorporating AR, VR and AI to make the learning experience more tailored, didactic and immersive; ultimately creating a metaverse for education."
Existing professionals, such as music, languages, or dance teachers, can register with MeiXter to offer their skills to those wanting to learn. Students can log in and learn from the range of providers available, and the pairings can either choose to pay by exchanging skills via an online withdrawable currency or through direct payments. A ratings and review system will help the platform to self-regulate. Meanwhile, Alejandra is keen to make a positive social and environmental impact through the business and has partnered with Eden Reforestation Projects to plant trees and help communities around the world.
While the business is not a direct result of Alejandra's degree studies (for which she was named 'Best BA Hons Industrial Design Student'), her BU experience has helped along the way. She said: "I am extremely grateful for the support and flexibility of the university teams, who enabled me to keep going during my illness and complete my degree over two years. My industrial design course also taught me to think about product development, consumer behaviour, problem solving, marketing and business development which has all been beneficial."
To become part of the MeiXter community, download the app or via the web and either upload a video trailer (for teachers) or book your first lessons (for students).