Two BU archaeology experts have joined the celebrated British archaeology series, Time Team, as it returns to screens for its first new episodes in a decade in a new extended format – thanks to the support of fans worldwide.
Dr Derek Pitman, Deputy Head of Department in Archaeology and Anthropology, and Lawrence Shaw, a visiting fellow, BU graduate and now Lead Historic Environment Advisor for Forest England, have joined the series to help bring archaeological findings to life.
The updated Time Team will kick off with excavations of two fascinating sites: an Iron Age settlement with underground tunnels in Cornwall, and a huge Roman villa on the estate of a Tudor castle in Oxfordshire. The programs will premiere for free worldwide on the Time Team Official YouTube channel in an extended three-part weekend covering each dig: Cornwall – 18-20 March 2022 and Oxfordshire, 8-10 April 2022.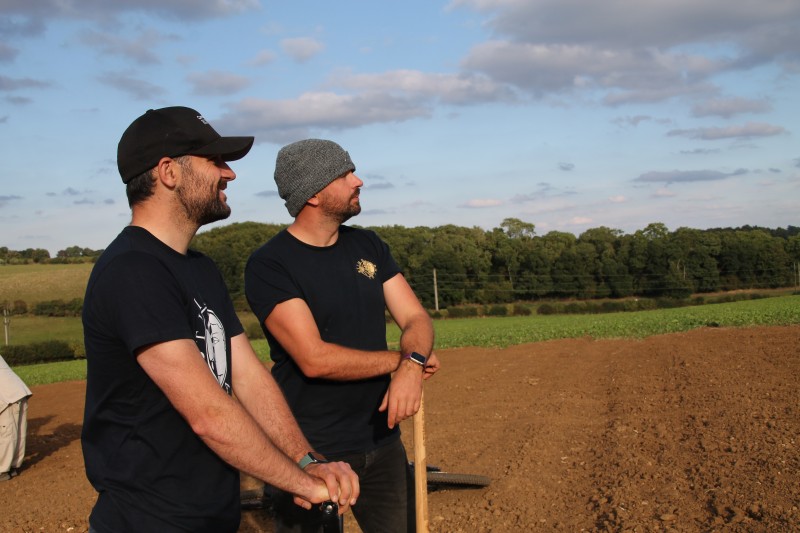 Dr Derek Pitman, said: "It's amazing to be part of the Time Team, especially in this new format where it has been resurrected by the support of fans. We both grew up with the Time Team and it shaped our early understanding of Archaeology. It's amazing to be part of the process and to be on site with so many experts. It really impacts the way you investigate the past."
Lawrence Shaw, a BU graduate, said: "What struck me is how passionate the whole team are about investigating archaeological sites and sharing that with the public. To see a three-day dig unfold while bringing in our own skills and specialism was truly incredible "
Time Team is celebrating the release with additional previews, live after show events and complementary content for each dig, exclusively on Patreon, alongside other public watch-along activities, still to be announced. Time Team's return is thanks to the successful and ongoing support of thousands of fans in over 40 countries on the Patreon platform. Meanwhile, shows from the original run have been enjoying over 2 million views per month on the Time Team Classics YouTube channel.
The new episodes are presented by Dr Gus Casely-Hayford OBE and Natalie Haynes. Gus is an historian, curator, broadcaster and inaugural Director of V&A East, London. Natalie is a classicist, comedian, presenter of BBC Radio 4's much-loved Natalie Haynes Stands Up for the Classics, and author of critically acclaimed books including Pandora's Jar. Gus and Natalie are joined by a host of original and regular team members including Professor Carenza Lewis, Dr Helen Geake, Dr John Gater, Professor Stewart Ainsworth, Naomi Sewpaul, Matt Williams, Professor Henry Chapman, Jimmy Adcock, Dani Wootton and Professor Suzannah Lipscomb, plus the newcomers from Bournemouth University.
More information on the Archeology courses available can be found on the Bournemouth University website.