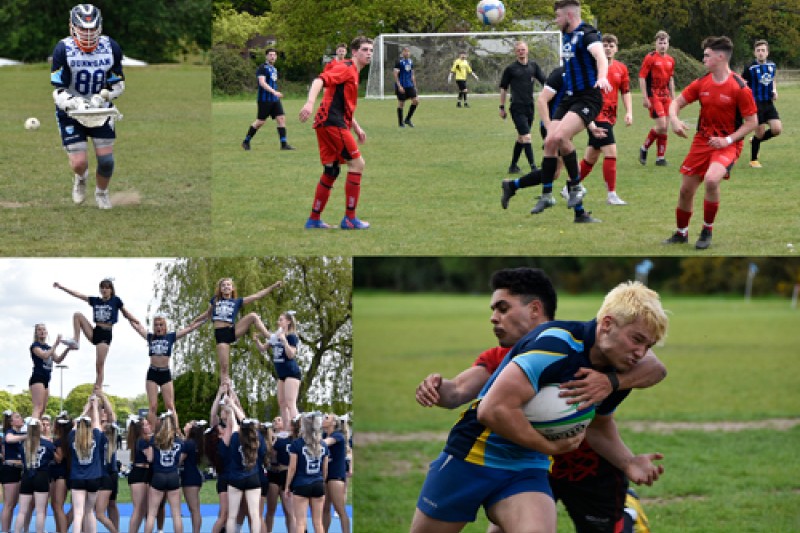 This year's BU versus Solent University Varsity event took place this week with over 800 athletes competing in more than 20 sports, after a two-year absence.
Varsity is a tradition that sees the skills and talents of both BU and Solent University's sports teams compete against each other over two days. Both institutions battled for the varsity trophy with BU ultimately emerging victorious, winning 19-5 across all sporting fixtures. This is a monumental achievement for our students, continuing the unbeaten spree into another year. It also represents the highest number of fixture wins for a varsity event to date.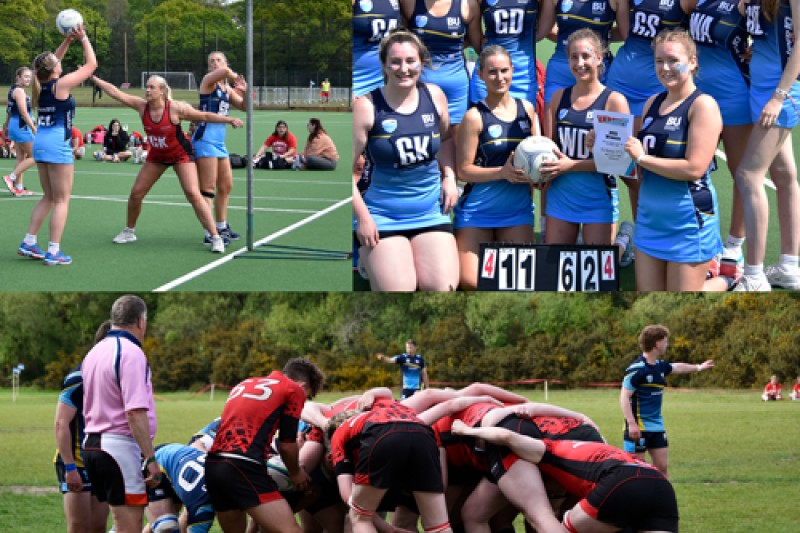 With nearly 2,000 students onsite, this was an absolutely amazing end to both TeamBU and Southampton Solent's annual sporting calendar, with both universities demonstrating an inspirational level of grit, determination and sportsmanship.
Michael Barry, Sports Performance Manager at Sport BU, said: "It is fantastic to have the event back and to get both sets of students back competing. So many had never seen the event before, so for them to get back in front of the crowds was brilliant and hopefully an experience that will stay with them."  
You can see some of the varsity action in this short video: