As part of a new module, 'Hacking for Sustainability: a mission-driven entrepreneurship' (H4Sustainability), Bournemouth University final year Business & Management students were invited to help solve challenging sustainability problems faced by the Ministry of Defence (MoD).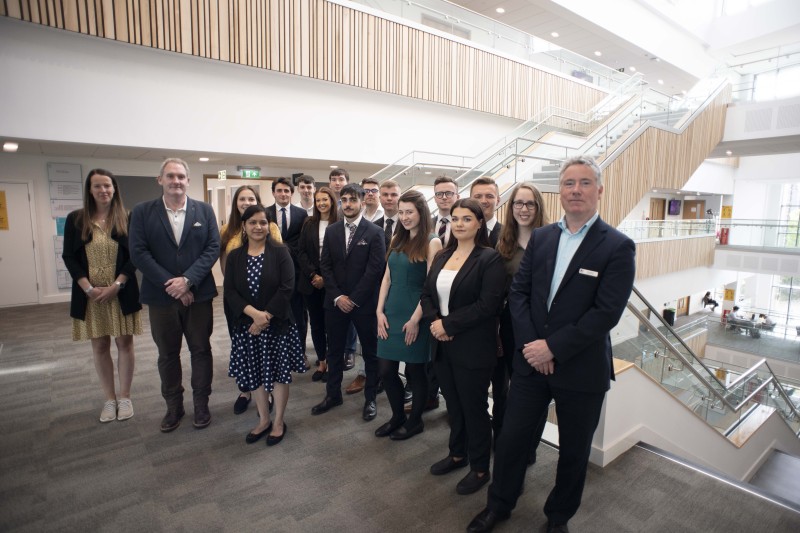 National security, natural disasters, energy and the environment were some of the real-life problems that groups of students worked on. The students then presented their research and proposed solutions to representatives from the Ministry of Defence who visited the university campus on 9 May 2022. 
Abbie Wilson, a Business & Management student said: "This project was the most challenging thing I've ever done academically but being able to contribute to solving a real-world problem was the best thing I've done to prepare myself for life after university." 
Jed Murphy, Business & Management student said: "This experience has been invaluable. The opportunity to apply theory to a live client with the support of BU and H4Sustainability has facilitated significant personal development for me." 
Lieutenant Commander Elliott Brown, who was the problem sponsor for one of the teams said: "The H4Sustainability students took on a difficult and multi-layered problem and applied a unique perspective to it. The teams were great to work with and quickly understood the problem. The Royal Navy and Fleet Air Arm has benefited greatly from their work, and we look forward to implementing the operations planning and flight simulator usage recommendations that they made." 
Dr Mili Shrivastava, Senior Lecturer in Strategy at the business school said: "The aim of the exercise was to equip students with innovative problem-solving skills for real-world problems in Sustainability." 
Business & Management Programme Leader Mark Ridolfo added: "It is a fantastic opportunity for students to be involved in the H4Sustainability project with the MoD. I have been incredibly impressed with their resilience, problem-solving capabilities and maturity, particularly when working closely with senior members of the Armed Forces and the MoD. I could not be prouder of them." 
The H4Sustainability project is the latest in the 'Hacking for (H4)' series created by the Common Mission Project; a registered charity whose mission is to create an international network of entrepreneurs driven to solve the UK's toughest challenges. 
For further information about our Business and Management courses please visit our website