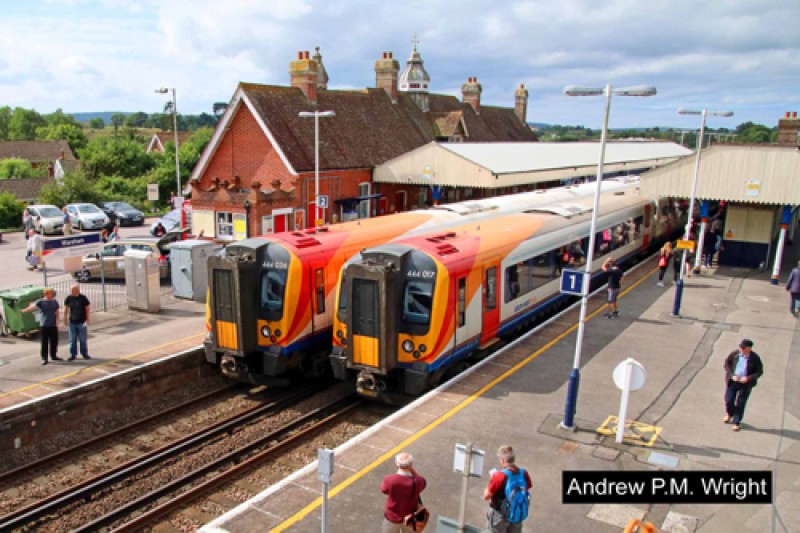 Final year History students at Bournemouth University (BU) have been working collectively on several community history projects that will benefit public spaces, museums, and other visitor attractions in the local area.  
The Graduate Project is a four month-long course that supports and trains students to become public historians. Students have been working in groups of three or four on a diverse range of local community history projects including: 
Promoting the Purbeck Community Rail Partnership's historical features by recording oral histories and information on the history of the railway lines and stations 
Creating a history audio trail of the Boscombe area of Bournemouth to coincide with the Boscombe Regeneration and Tours Fund Plan 
Helping to celebrate Dorchester's Roman heritage and present it in a new way that engages visitors and residents 
Further develop the existing St. Barbe Museum & Art Gallery digital app, to enable visitors to take walks from the museum to local landmarks 
Shire Hall Historic Courthouse Museum's 'Crime & Punishment Through Time: Dorchester Town Trail' offering visiting schools information on the key crimes and sentencing in the courthouse 
To gather and record memories of the people who visited Upton Country Park, as well as those that lived and worked in the house and on the estate. 
The aim of the project is to allow students to develop an understanding of how to present historical materials, artefacts and data to a defined audience. BU Graduate Project Unit Leader, Dr Kate Terkanian said: "Not only do the students work with local groups discovering and communicating the history of Dorset and Hampshire to the public, but they are also able to put their skills as historians to the test. We are really proud of our students' achievements and are inspired by their creative responses to their projects. We are also grateful to our community clients who provide the opportunities for collaboration."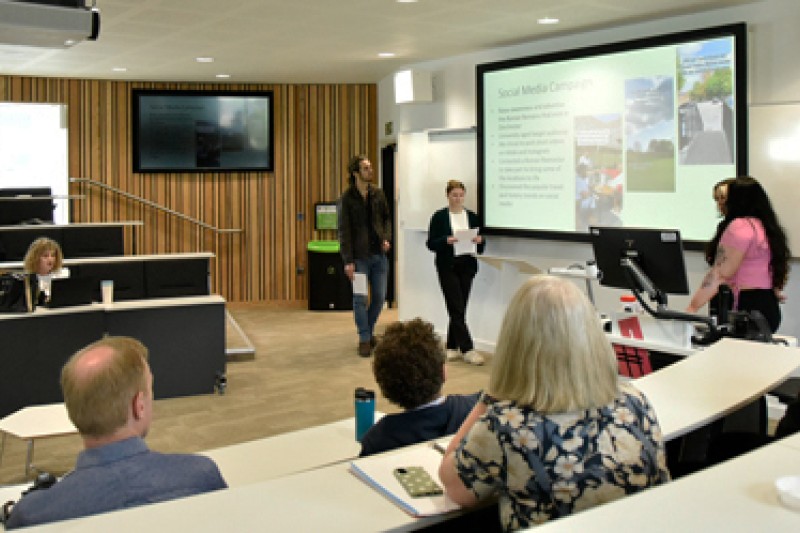 Students were invited to present their projects at the end of the course in front of their clients in the Fusion Building, Talbot Campus on 30 May 2022. Charlie Curtis, final year History student, who helped collect oral histories from members of the public who worked on and used the railway lines, as part of the Purbeck Community Railway Partnership, said: "It was really interesting to be involved in all aspects of information gathering, from using social media and local radio stations to help put us in touch with people in the local community who could provide us with different anecdotes and memorabilia." 
Local museums and visitor attractions who signed up to The Graduate Project were asked to provide students with a project brief, and to regularly meet with, review and feedback as each project developed. Purbeck Community Rail Officer, Josephine Foley, who attended the students' end of year presentations said: "The involvement of the students in researching, interviewing people, and forging relationships was incredibly enriching, and their enthusiasm and dedication reflected in the work they produced for us." 
Further information about our undergraduate History programme, please visit the BU website.