Over several sessions in July, students and staff from Bournemouth University's Sport and Exercise Science course have been helping AFC Bournemouth Women's first team prepare for their new season which gets underway this month.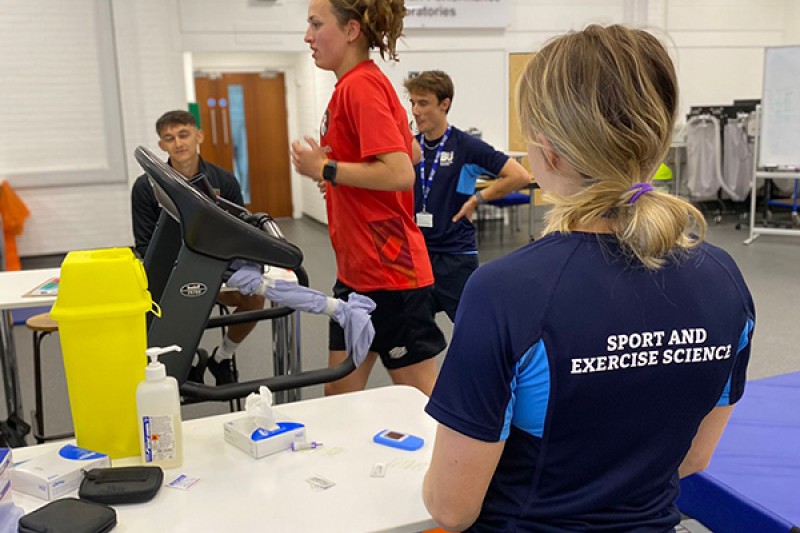 The BU team worked with AFCB's lead sports scientist and midfielder Jade Bradley to design an assessment program which took place in the university's Human Performance Laboratory and on the field.
In the field-based tests the sports scientists used light-gates to monitor the players' speed and test their endurance and agility.
In the laboratory they tested players' lactate thresholds while running and assessed their lower body power using an isokinetic dynamometer and force plates. This information will help benchmark the players anaerobic fitness and the potential risk of injuries ahead of the season. It can also be used by AFCB's Sport Science lead, coaches and managers to support their training. The team at BU will carry out the same tests on the players mid-season.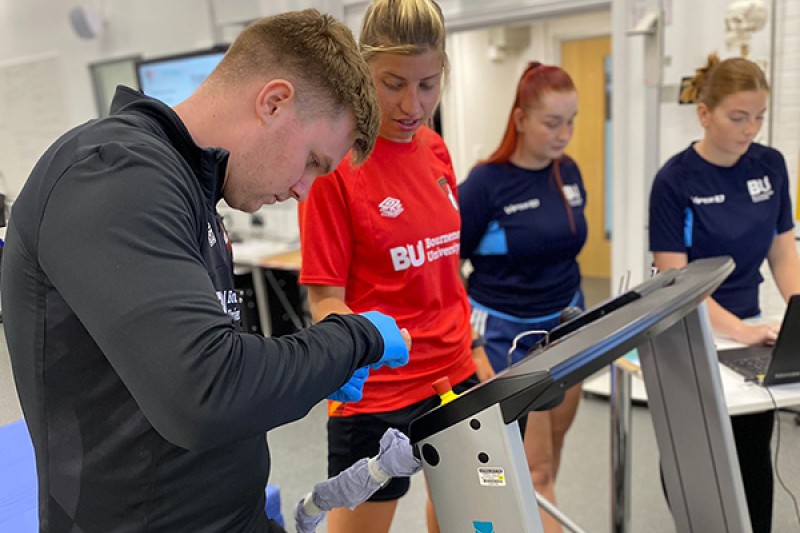 Dr Rebecca Neal, Programme Leader for BSc Sport and Exercise Science at Bournemouth University said, "We know that all aspects of support for women's sport is far less established than that for men, and the Lionesses have shown that women and girls have what it takes to excel in sport despite this.
"But more needs to be done to support women in sport across the board. At BU we are proud to provide bespoke support to the AFCB women's team to encourage and develop female athletes both locally and nationally. This also provides an excellent opportunity for our Sport and Exercise Science students to apply their skills."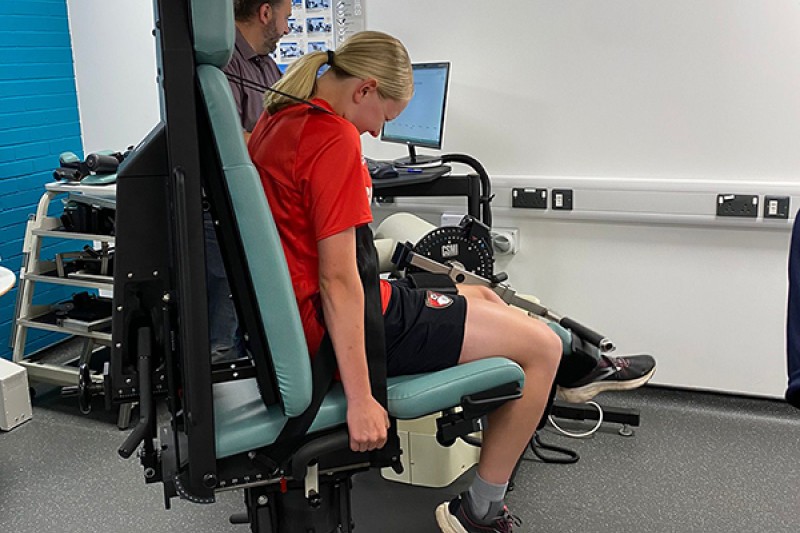 Jade Bradley, AFCB midfielder, said, "Its been a real eye opening experience into what aspects of the sport I have strengths and weaknesses, in a way that I haven't been able to test before. A big thankyou to the uni and staff involved."
Goalkeeper Katie Scadding added, "I found the whole experience beneficial to identify my strengths and areas for improvement. The staff supported me throughout and answered any questions regarding testing and how I can improve."
PhD student Kieran Keleher who helped run the sessions said, "Lower limb Isokinetic testing with the team was a great experience personally and for the players to help them excel and improve physically and prevent injuries over the upcoming season beyond. I really enjoyed working with the women - who have never taken part in any testing before - and there was excellent buy-in and effort from everyone. I look forward to progressing the testing and post-test interventions with AFCB in the future."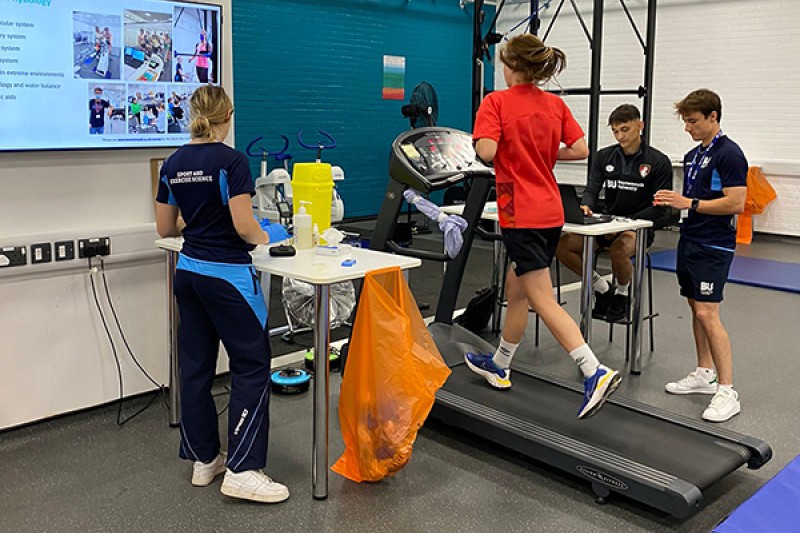 In addition to these training sessions, AFCB have recruited two Sport and Exercise students for the year who will help run weekly training sessions with the Women's team. The students will use equipment such as GPS tracking devices to assess performance and give feedback to the players and coaches.
Dr Andrew Callaway, Director of Human Performance Laboratories at Bournemouth University said, "These sessions have provided a great opportunity for our team to demonstrate how professional practice and education to our students can be work alongside each other. We are proud to be working with the women's team to develop research at this level of football, which will help to address the need for research in the women's game on a wider scale."