Indian Space Dreams, a documentary film produced by a Bournemouth University (BU) member of staff and students was played at a screening event on the evening of 5 October at the Faculty of Media and Communication. 
The Poole Gateway Building's indoor cinema was chosen as the venue for the screening of the documentary that charts the progress of a team of space scientists in Mumbai as they dream of launching the country's first astronomical satellite.
Dr Sue Sudbury, the film's Director and Producer and Professor Candida Yates, both joint-Directors of the BU Research Centre for Conflict, Emotion and Social Justice (CESJ) hosted the free event with a Q&A session after the screening, chaired by Dr Chindu Sreedharan. 
BU's Vice Chancellor Professor John Vinney opened the event by introducing guest speaker Dr Hugh Mortimer, a planetary scientist from the Rutherford Appleton Laboratory in Harwell, a centre specialising in space research and technologies. Dr Mortimer said: "Working as a planetary scientist my research involves looking into space and back down at earth, using the latest research technologies to help solve some of the global challenges that face us, including climate change. I am especially passionate about the communication of space science, films like the documentary, Indian Space Dreams, help to inspire and educate the next generation of scientists."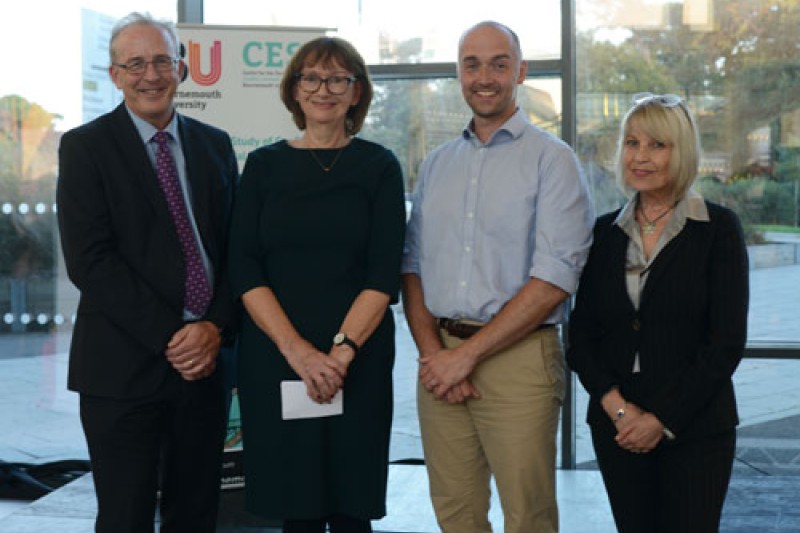 Dr Sue Sudbury introduced the screening of the film to an audience made up of academics from across the faculty of Media and Communication, BU colleagues, CESJ members and members of the public. She said: "We were honoured to have Dr Hugh Mortimer introduce the film and remind us of the significance of the relationship between science and the arts and the role of film in promoting that message. The event was very well attended which shows how the film's themes of aspiration, hope and change, and the role that science can play in everyday lives, resonated with academics, students, and members of the public." 
The film was produced with industry professionals as well as 17 students from the Media Production Department at BU, including some funding to take students across to India. BU Television Production graduate, Oli Club who was involved with the film said: "Having the opportunity to work abroad on an international broadcast project was a fantastic experience. It was fascinating to work alongside an industry professional and see how they operate."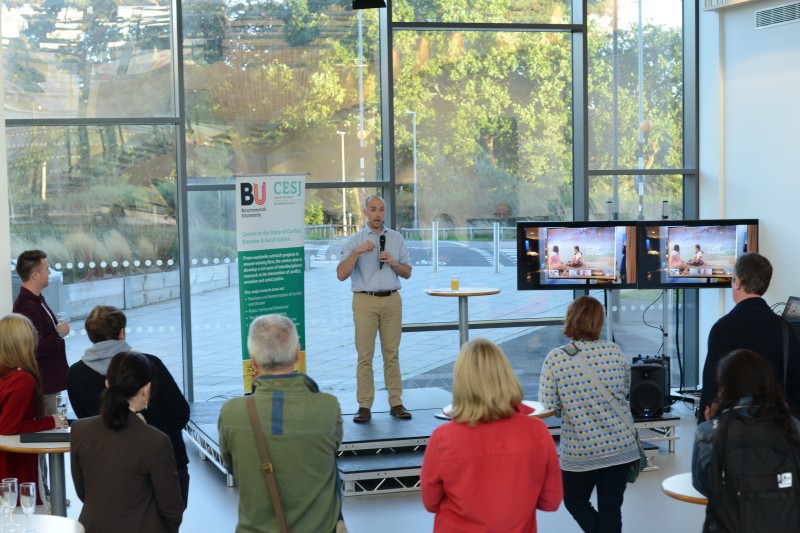 The screening of the film, with a running length of 77 minutes, was followed by a Q&A with Dr Hugh Mortimer, Dr Sue Sudbury and Dr Chindu Sreedharan, Associate Professor in Journalism and Communication, and CESJ member at BU who answered questions posed by the audience on space science and filmmaking themes. 
Indian Space Dreams' trailer is available to watch on YouTube and the full-length film, is available on the streaming platform Magellan TV www.magellantv.com.
For further information about the faculty of Media and Communications and the film production and cinematography course available please visit the BU website.