The importance of responsible gambling was the focus of a Parliamentary reception held by Bournemouth University.
Hosted by Carolyn Harris MP, Chair of the All-Party Parliamentary Group on Gambling Related Harm, and the Gambling Research Group at Bournemouth University, the event brought together MPs, peers, academics and industry representatives to talk about the challenges of modern gambling and how technology can be used to enable safer gambling and reduce gambling harm. 
Attendees included representatives from GambleAware, Citizen's Advice, the Gambling Lived Experience Network (GLEN), and gambling companies. 24 MPs and peers from across Parliament, representing each of the major political parties, also joined the event to hear more about the research evidence gathered by the BU team.
Opening the event Carolyn Harris MP said: "I know the university is doing some fantastic work into online gambling and how the industry has managed to use it [online technology] in order to attract, entice and retain people who, through no fault of their own, become addicted. This is not about self-responsibility, this is about becoming addicted to the product, just like you would alcohol or drugs. It's a public health and a mental health issue and we have to recognise that."
BU research has looked at ways to create safer online gambling, including how safer gambling messages are presented on gambling websites and how persuasive techniques and technologies can be used to prevent risky gambling behaviours. The team have also explored the particular issues faced by LGBTQ+ communities around problem gambling and has used eye-tracking technology to study if people actually see safer gambling messages on websites and how to make this more effective, so users can make more informed decisions.
Professor John McAlaney, from the Gambling Research Group at BU, said: "We aren't saying gambling shouldn't happen, we're just saying people should be able to make the decisions based on what's best for them and what's safe.
"In terms of our research, what we try and do is look at how, especially with online gambling, you can use the technology, which is often used for gambling promotion, to try and promote safer gambling. There are a lot of possibilities around how you can intervene or help someone who's shown potentially problematic behaviour and try to prevent that from becoming a more serious issue."
The event took place ahead of the anticipated release of a government's Gambling White Paper, which will seek to address some of the technological changes in the gambling industry.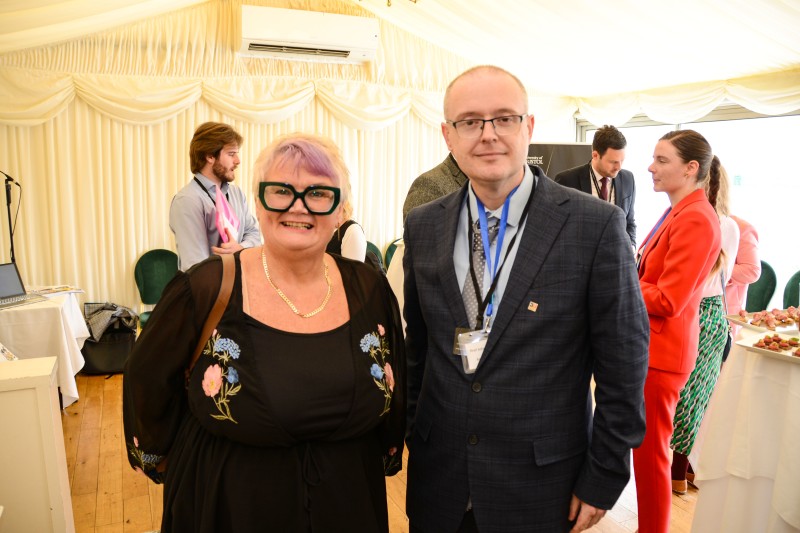 Carolyn Harris MP said: "The 2005 Gambling Act was two years before an iPhone was invented, so it literally is an analogue piece of legislation in the digital era but we persevered and the one thing that we were determined to do was to get that legislation adapted to suit the modern day and to take into account that everybody has in their pockets a casino - 24 hours a day, seven days a week."
The Gambling Research Group at BU has put together a set of recommendations for policymakers and gambling operators to support safer gambling.
These include requiring safer gambling links and icons to be clear and prominent and using the same player data and techniques currently used for marketing and promotions to promote safer gambling.
Professor McAlaney added: "My hope is that people take away that there's a lot of opportunity to address gambling harms through online technology. It's been wonderful, we've had a lot of opportunities to chat to people from politics and industry and people with lived experience of gambling harms and it's been really nice to share views and experiences and think about ways to address the very serious challenge of problem gambling."
To find out more about the work of the Gambling Research Group at Bournemouth University, visit the Responsible Gambling Projects webpage.
For more information about BU's work with policymakers, visit the Public Affairs pages of the BU website.
Attendees at the Enabling Safer Gambling Parliamentary event