Online gambling is on the rise, particularly following changes in regulations in the UK. It is easy to access and empowered by creative technology that makes the medium more engaging and immersive for users. Gambling disorder is recognized by the American Pyschiatric Association's Diagnostic and Statistical Manual of Mental Disorders. Online gambling is available 24/7, enables rapid continuous play without breaks and provides limited gatekeeping to protect the most vulnerable. This means can often lead to gamblers losing control and chasing losses, impacting on not only the gamblers but also their families. As an example, the estimated costs to the UK are up to £1.2 billion per year from problem gambling.
However, those very features that make online gambling more engaging, simultaneously, have the potential to combat problem gambling. That is, the accessibility and persuasive techniques used in online gambling could be used as positive behavioural change mechanisms to mitigate against problematic behaviours. The online medium provides a unique chance to empower classical behaviour change as it offers interactivity, real-time response, traceability of usage data, intelligence, personalization and the ability to be context-aware.
Our Engineering and Social Informatics Research Group (ESOTICS) has expertise in several informatics issues, including motivation requirements. These requirements are typically realised via different technologies under various guises, such as gamification, persuasive technology, entertainment computing and incentive-centred design.
In the EROGamb 1.0 project we built an online platform which enables the utilization of online gambling data to (i) characterize and predict gambling behaviour and (ii) enable designing and issuing real-time, interactive and persuasive infographics and game mechanics to encourage and reinforce the positive change.
This project funded by GambleAware and conducted through close collaboration with a range of charities and responsible gambling offices. It has won the Best Project Award at ICE Totally Gaming – Research Exchange Event, has been invited to a range of policy events and has also been featured by a wide range of media.  EROGamb 1.0 is part of our Digital Addiction initiative meant to enable a healthier and well-informed usage of technology and is the base of our future projects around Responsible Gambling, including EROGamb 2.0., GammInovate and Responsibility-By-Design.
In EROGamb 2.0 , we build on the experience and tools developed through the EROGamb 1.0 and develop and evaluate data-driven goal settings, feedback approaches, social norms approaches in challenging beliefs, principles and design patterns for an information transparency layer around games in order to keep players in control.
In GammInovate we built on the online platform we have already developed which gives the opportunity to gamblers and researchers to communicate in real-time, enabling the researcher to process and issue multimedia messages and infographics in a more personalized, timely and the gamblers to provide spontaneous feedback, overcoming the difficulties of self-reporting of gambling behaviour. 
In Responsibility-By-Design we focus on online gambling sites and apps since their design may not facilitate Responsible Gambling. Our aim is to provide a design method and guidelines for building online spaces which are equipped with modalities and infrastructure to aid responsible by co-designing with current gamblers, ex-gambling addicts, and web designers in the gambling industry. 
 
Online exhibition: Hidden stories of online gamblers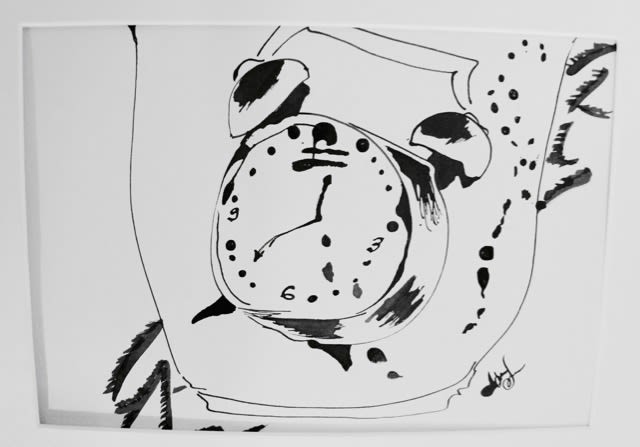 Explore our online exhibition in which we speak with online gambling industry employees, many of whom occasionally or often gamble, as well as online gamblers. You will hear their voices, as expressed in the form of art and images: interpretations of that data by a whole variety of young artists.
Follow our news on Twitter @bu_esotics
A simplified version of our Projects architecture is displayed in the below figure:
Erogamb 1.0
Erogamb 2.0
GamInnovate
Responsibility-by-Design
​
BU academics talk about how technology is being developed to engage with online gamblers behaviour in a bid to improve public health
​
An explanation of how the EROGamb app works
Publications
Technical reports (under peer review)
Publications – gambling-focused
Publications – In the broader area of online behavioural addiction